Why Use CapCut for YouTube Shorts
YouTubers, gather round! Please enjoy this CapCut editing tutorial . Here's how to edit YouTube Shorts for any channel!
*No credit card required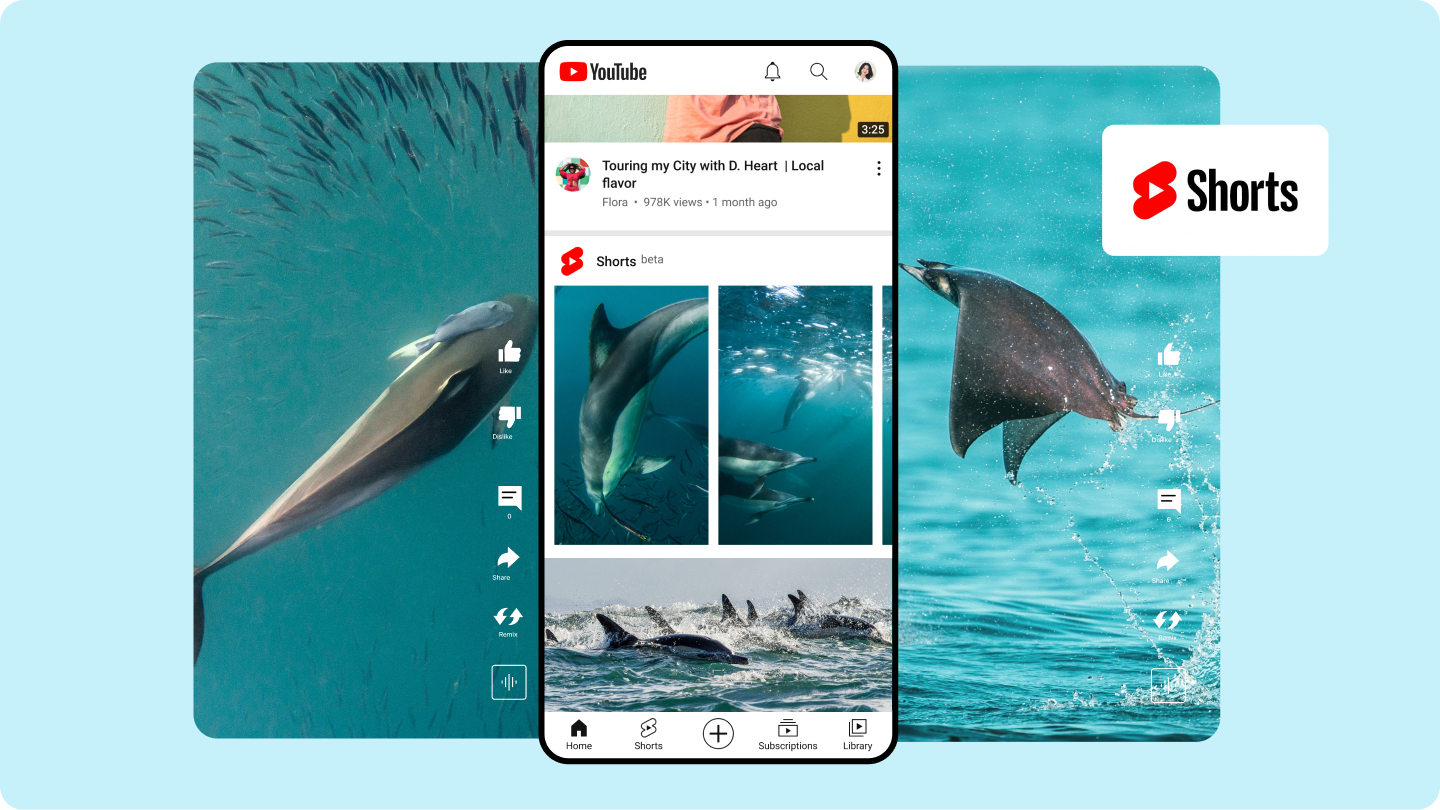 Why You Should Use YouTube Shorts
YouTube video shorts welcome fun and snappy content. Limit your video to one makeup tip, one workout rep, or a funny joke. Don't cram too much into one short. Hemingway was beloved for his short stories, so think of YouTube shorts as extremely condensed versions of the story you're trying to tell. Be the Hemingway of YouTube. You can always make more content later with Capcut!


Short, quippy videos make excellent filler. In other words, you can supplement your regularly scheduled content with short clips. These videos will keep your viewers excited and engaged between big uploads.
Creative Ways to Use YouTube Shorts:
—Record a YouTube Short when a new product arrives. Build that hype!
—Comment on pop culture in real time. When the Oscars get wild, CapCut will be there to deliver your reaction.
—Is your dog or cat cute? Record them! Even if you're not a PetTuber, everyone loves a glimpse of those adorable little furballs (unless your viewers are reptile fans—don't get us wrong, we love those danger noodles as much as anyone else).


YouTube gives you the freedom to explore your interests outside of your channel's genre. Your pet might even go viral—you never know.
1. CapCut's Creative Fonts Make Your Content Pop
You've got sixty seconds. Make each count with our YouTube video clipper. YouTube Shorts present information at a breakneck pace. Animated font will give your content extra zip.


CapCut has a wide variety of animated fonts. To keep your video zippy, highlight one, maybe two, important words. But remember, don't hide your great content behind a wall of text!


For example, if you say something to the effect of, "This new makeup is lit," you can flash the words "So lit" across the screen. Want to add further emphasis to your words? Try out CapCut's "Hiphop" text template (it adds animated flames).


Or, if you suggest something like, "Bangs are hot in 2022!" You can use an animated emoji that nods in agreement.


You'll find these animated emojis—and so much more!—under the Text Templates function in our online editor.


Pro Tip: CapCut has an "Auto Caption" feature. And it's free!


Everything on CapCut's online video cutter is free! The stickers, the fonts, the emojis! They're all at your fingertips with a few button clicks.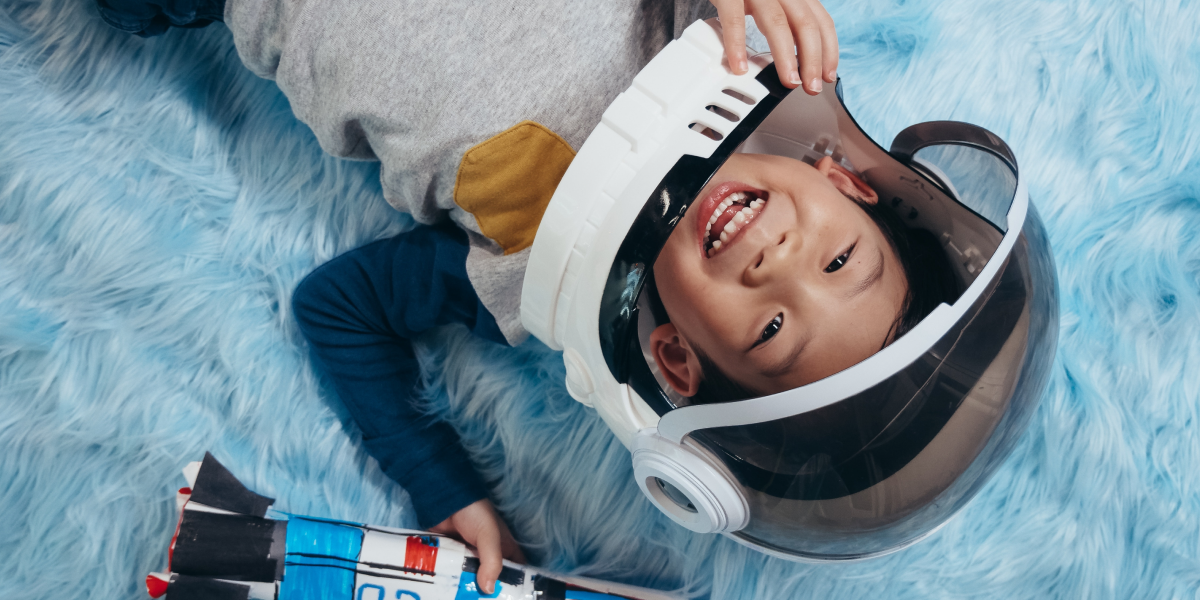 2. Give Yourself a Standing Ovation With a Sound Effect Library
Have an important announcement to make? Drumroll please! Taking a selfie? Insert shutter click here! Sound effects elevate your content. They can also add humor and accent your message. Use them to highlight important information.


After perusing CapCut's sound effect library, you can find fitting sound effects for any occasion! Speaking of CapCut's sound library… Don't forget to add background music! YouTube Shorts thrive when paired with a catchy tune—and CapCut has a lot of trendy beats!


Pick a catchy song or jingle, and stay at the top of your viewer's thoughts. When that jam repeats, they'll remember your brand—remember the KitKat jingle (gimmie a break, gimmie me a break of that KitKat bar)? You can imagine it, right? It's designed to play on repeat in your brain.


Choosing songs from CapCut will help you develop your brand. Your viewers will hum the tune and think of you.


Your music should fit like a glove. With CapCut, you'll find serene melodies for yoga videos, or R&B for cooking and fitness videos. Browse our music library. Whatever you're looking for, our sound effect library probably has it.


Pro tip: fade the music as the video ends. While this is a small detail, it should give your video a polished finish.
3. Specially Designed for YouTube Shorts
CapCut allows video exports in multiple aspect ratios. Record vertically for YouTube Shorts—but don't worry about the aspect ratio. After importing your footage to CapCut, you can resize it for YouTube.


Also, it's important to record in your phone's highest resolution. Most phones record in 1080p—some even offer 4k resolution. Choose the highest and best setting for optimal quality. CapCut likes big files! Our online video editor can export videos up to 4K.


Speed up your editing process with a preset template. Select the theme, then boom! You've got a perfectly sized, stylized, and sexy video ready to upload.


CapCut presets let you make content fast. Choose your desired vibe or aesthetic and let CapCut whip up an awesome video.
4. Stickers, Stickers, and Stickers
Stickers elevate any content they touch. So add them to your videos! Be playful or be mischievous. Show your fun-loving nature with sparkles! You can even make your content glow with neon lights. Spill tea or cast serious shade with angry emojis. This gives your celebrity commentaries a little extra pep. Ready to sky-rocket your ASMR video to the internet hall of fame? Use stickers to indicate when the tingles will end.


Remember—stickers should emphasize your message. Place them in the blank spaces of the screen. Think of the stickers as the seasoning, and think of your content as the main course.


Stickers express surprise, anger, and joy. While comic book inspired animations fit any emotion.


Humor can catch a viewer's attention, so feel free to let loose and be eccentric! At the same time, witty stickers can keep your viewers engaged. Be clever—recreate the latest memes in your workout videos. This will help you develop a reputation for funny content, which should keep your viewers returning for more!
5. Groovy Filters and Effects
Filters can accent more than just your beauty (or handsomeness). They are a great way to play up colors and shadows. You can bump the saturation to give your video the perfect sheen with Capcut.


CapCut also has filters for any theme. With the "Filter" feature, you'll find templates for indoors, outdoors, dark vibes, retro themes, and more.


For workout videos, try something bright, like "Taro" or "Cold." Filters that play up white should pair well with workouts. Filming outside? "One Day," "Clear," and "Princeton" make the sun brighter and the skies bluer.


Add a filter to all of your videos. With CapCut, you'll find filters that match your style.