Nutrition templates already have the necessary sections and formatting
CapCut's nutrition label templates come with pre-built sections and formatting, streamlining the process of inputting your product's nutritional information. These templates ensure that you have the necessary fields for calories, fats, sugars, vitamins, and more. You can simply fill in the relevant details, saving time and effort. CapCut's user-friendly interface allows for easy customization, so you can personalize the label while maintaining the essential structure. With CapCut nutrition facts label generator, creating professional nutrition labels becomes a seamless task.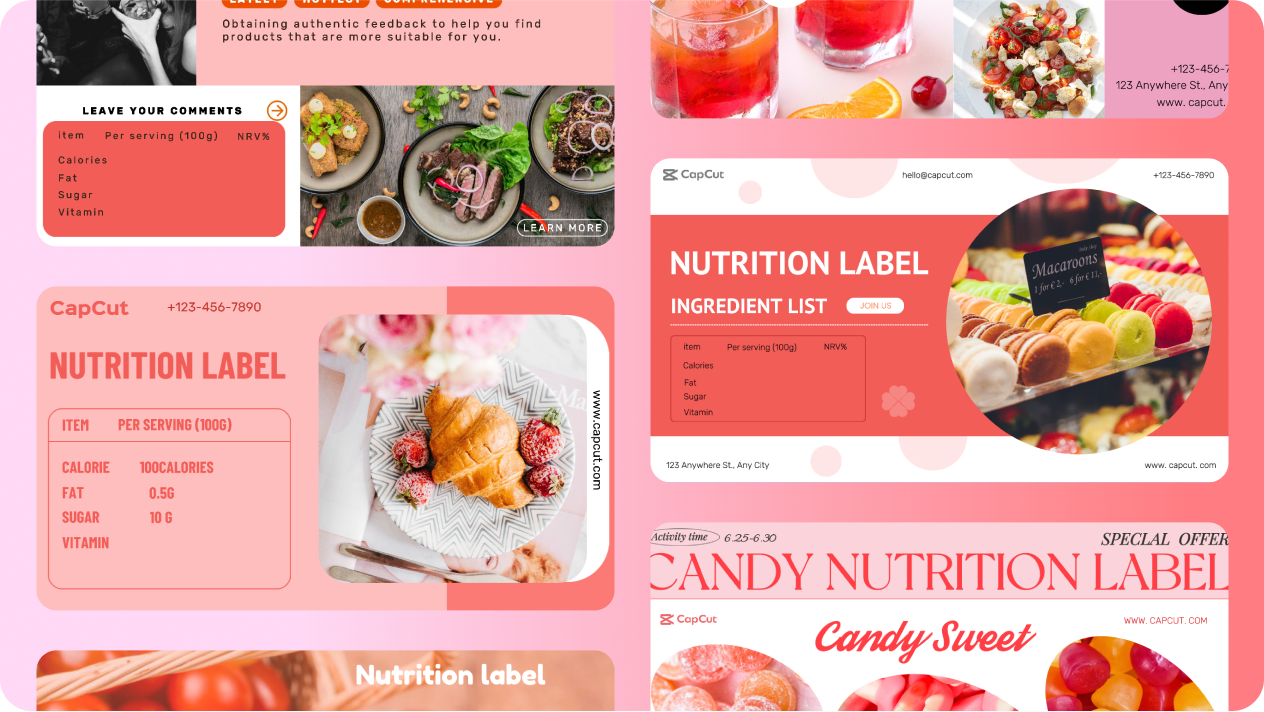 A vast library of graphics used to enhance your nutrition labels
One of the brilliant features of CapCut is its vast library of graphics, icons, and illustrations, which can take your nutrition labels to the next level. Whether you need icons for allergens, dietary symbols, or nutrient indicators, CapCut free online nutrition label maker offers an extensive range of options to choose from. These visually appealing graphics can be easily incorporated into your design, allowing you to create customized and professional-looking nutrition labels that grab attention and effectively communicate information to your audience.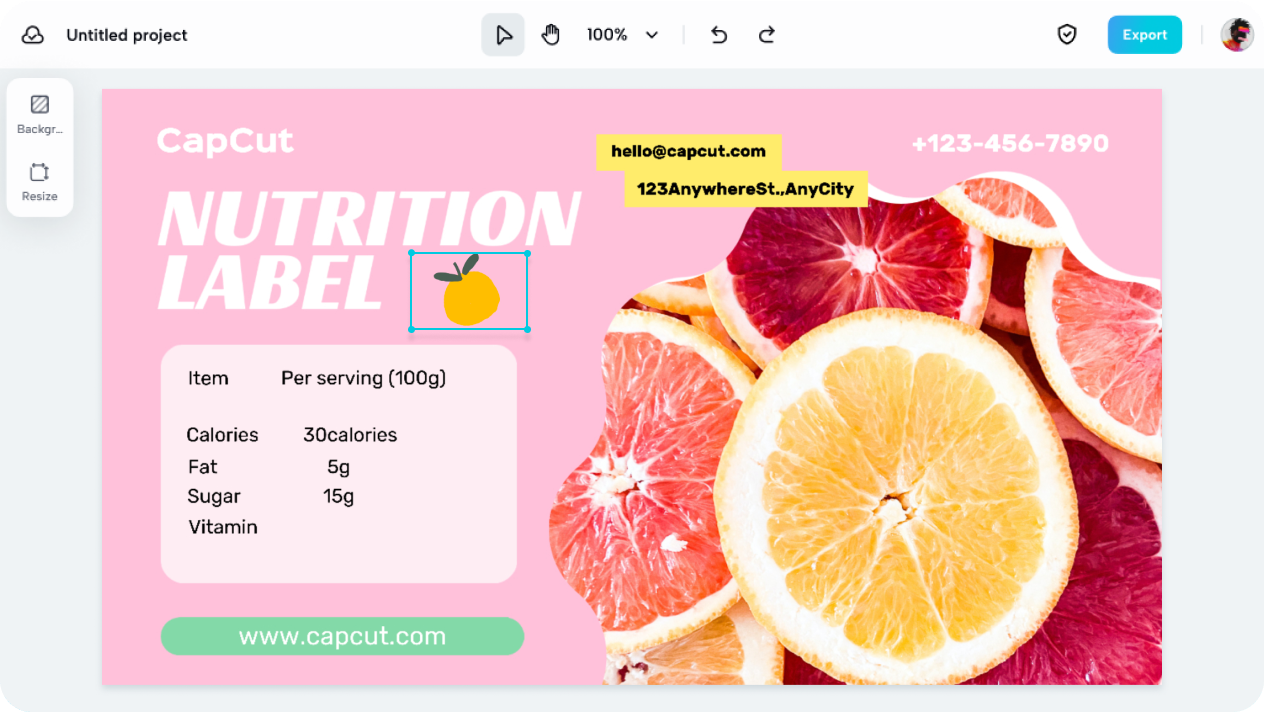 High-quality printing, ensuring your labels maintain their visual integrity
CapCut takes into consideration the importance of maintaining the visual integrity of your nutrition labels during the printing process. With their printing options, you can rest assured that the quality of your labels will be upheld. CapCut nutrition facts label maker provides settings and formats that are optimized for printing, ensuring that colors, fonts, and other design elements are accurately reproduced. Whether you print the labels yourself or use a professional printing service, CapCut's attention to detail guarantees that your labels will maintain their visual appeal when produced.