Transcribe speech to text in seconds
Automatic transcription is a game-changer for video editing. The days of manually transcribing words with such accuracy are gone. CapCut's speech to text converter online is ready to automate the editing process with one click. The cutting-edge technology saves time and effort, letting you focus on the task by ensuring unmatched accuracy through advanced speech recognition technology. The built-in tool effectively distinguishes different dialects, languages, and accents with incomparable precision, making it an ideal tool for professional and personal projects. Besides, easy navigation and quick access to tools make your editing hassle-free.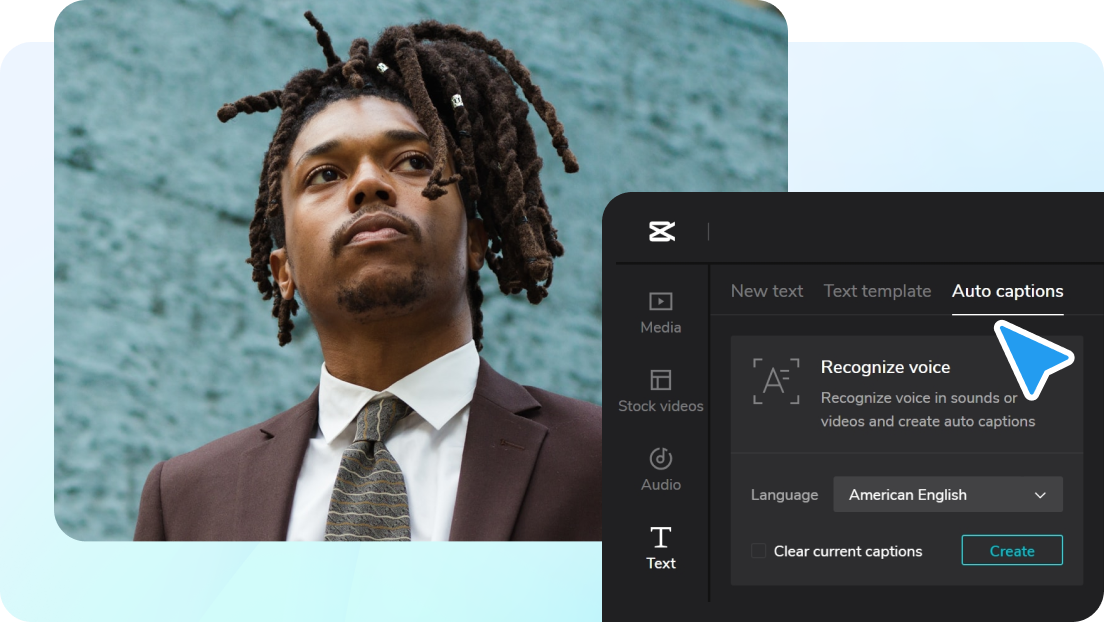 Custom options for speech to text transcription with high quality
Get a wide range of customization options with our speech to text translator designed to tailor your specific needs for a terrific final product. Adjust font size, text quality, style, color, speed, and positions for visually appealing videos. Get bold or stay professional with one click within the tool to match your brand or aesthetic and have complete control over your final product with the software. It enables you to manually adjust or edit the transcription to ensure accuracy and subtitles duration to synchronize audio or video content perfectly. Get a polished and fully transcribed video without editing skills.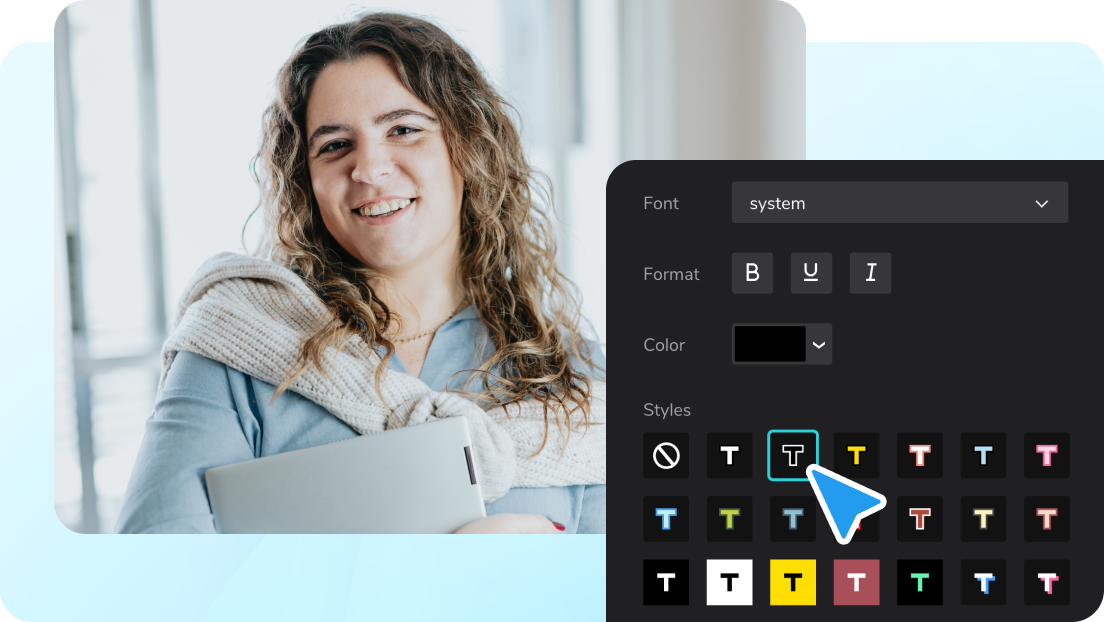 Multi-language support for speech to text free of cost
The free speech-to-text converter offers multi-language support, making it a perfect choice for professional video editors working with global audiences and clients. With a single click, our sound to text converter can transcribe audio from different languages, including but not limited to English, Chinese, Japanese, Portuguese, Spanish, etc. The tool faces no hurdles in identifying accents and dialects, ensuring the captions replicate the intended meaning of the content. This tool's ability saves time for video editors who would otherwise need to outsource translation or transcription services. Streamline your workflow and get an essential tool under the umbrella of CapCut.