Use online wedding video templates to get started in no time
Whether you need a wedding invitation video maker or want to compile footage of your big day, CapCut is enough. With a wide variety of wedding-themed templates, you're sure to find the perfect fit. These templates help create perfectly wedding videos complete with fit music, transitions and text. They're great for making montages or short clips from Hindu wedding (Vivaah sanskar in North India and Kalyanam in South India), tranditional Chinese marriage, to white wedding.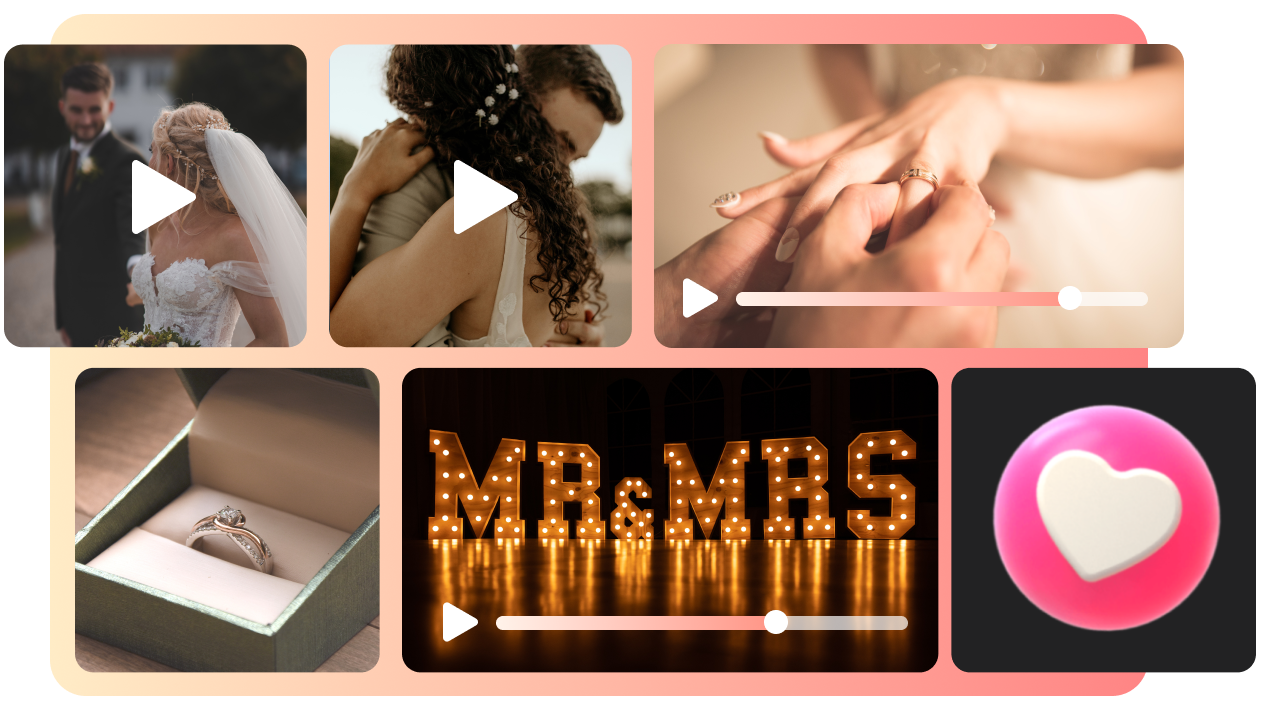 Add lovely filters to convert your wedding episodes romantic
Don't assume filters are only for beauty influencers. Further beautify your wedding footage with filters. These are perfect for weddings because they adjust the white balance to make the bride's dress shine. You can also use filters to adjust the color, set the mood, and brighten even the cloudiest day. Whether you're editing footage from the ceremony itself or the afterparty, you're sure to find a great filter. Just choose a filter from the fiter stock of CapCut and edit the variables of it as per your needs.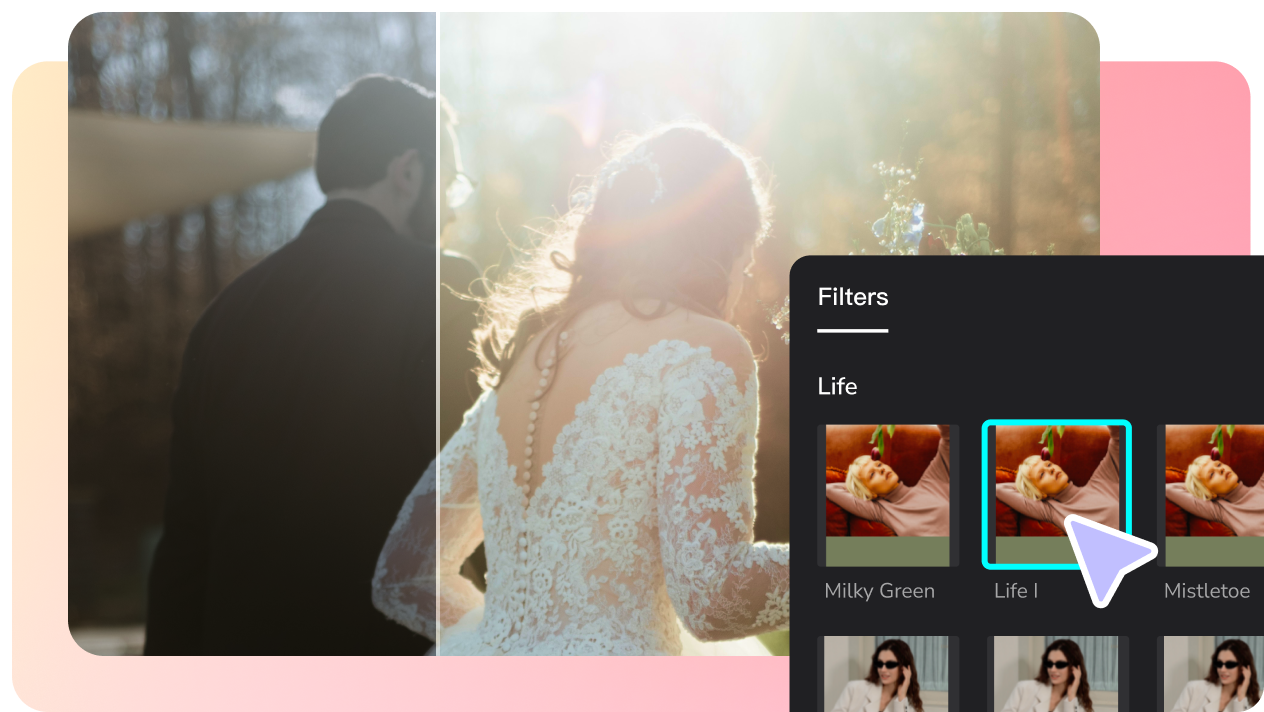 Choose a dulcet music as the background of your wedding videos
When you use CapCut, you'll gain access to an entire library of music. These songs are royalty-free, specialized for all kinds of wedding, and don't cost a penny to use. There are a phethora of tunes perfect for any aspect of your wedding. From groovy pop music for the bachelor party, to joyful tunes for the ceremony, and regal soundtracks, there are plenty of perfect options for your invitation videos. No matter which part of your wedding footage requires music, you'll find the song to match on CapCut.