Intuitive design makes adding key frame effects easier
CapCut is loved by millions of users worldwide to create stunning content for free. If you want to conjure up some magical animations while saving hundreds of hours of work, then say hello to CapCut's powerful and meticulously engineered key frame editing. Create smooth and stunning animations easily with our intuitive design, magical shortcuts, and powerful editing engine.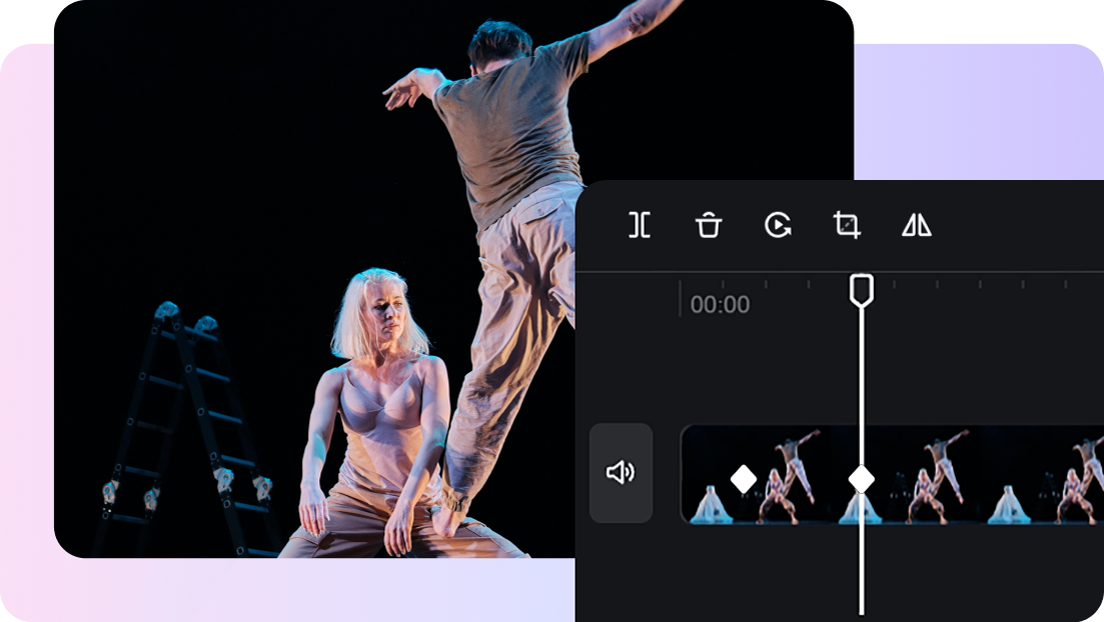 Set a variety of parameters to create smooth animations
Our video key frame feature comes packed with all the tools that you need and more. You can do everything from tweaking the position, scale, and rotation to transfiguring shape, opacity, and color with our key frame in video editing. Get our free editing software via web browsers or on your PC or Mac, load up your first project, and get creative with our AI-powered tools to create animations for ages.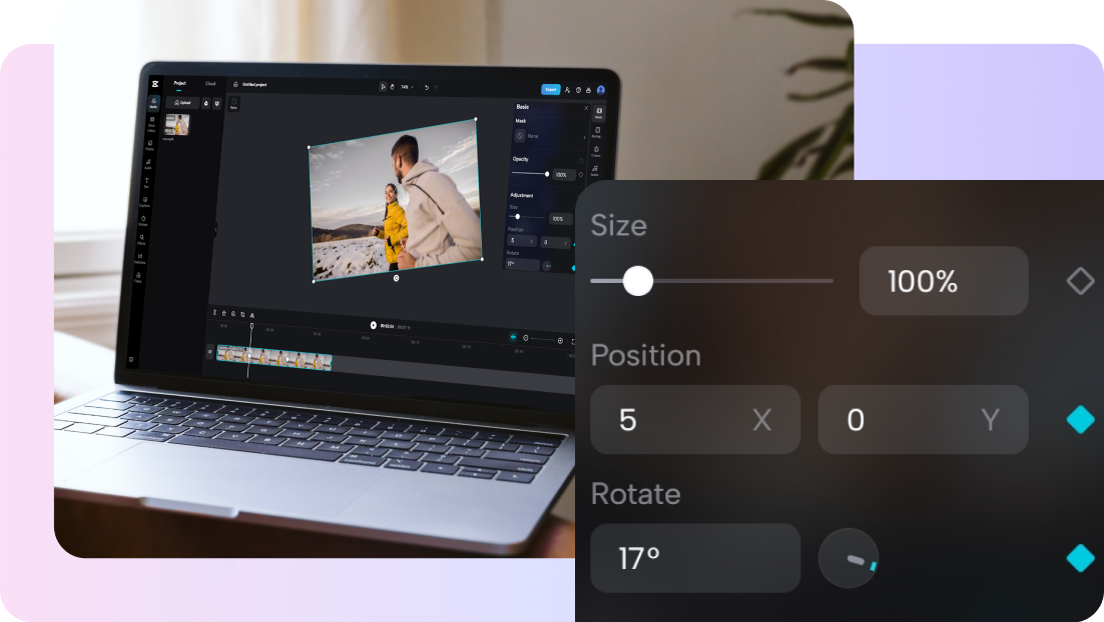 Get your team on the same page with TeamSpace
Let us help you create the perfect content generation machine with our free cloud storage-backed Teamspace feature. This tool allows you to invite multiple team members to work on your project in real-time. This makes content generation really easy. This feature is backed by our free cloud storage, where you can store your media and editing projects for free. Get started today.