Advantages of Online Video Editor
An online editor will give you greater freedom, and if you choose CapCut, you'll unlock an entire library of stickers, fonts, and music!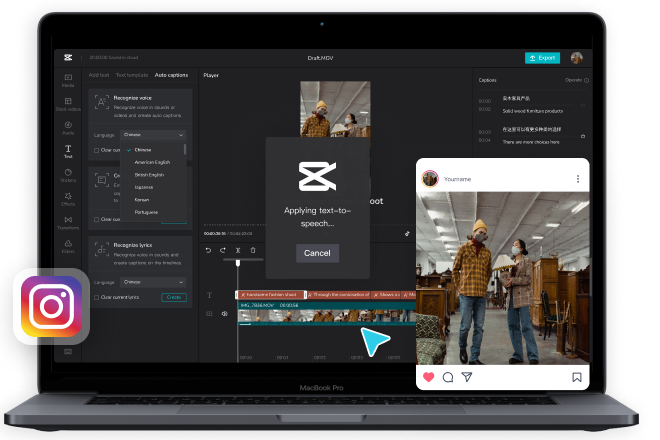 1. Easier Collaboration
Imagine you're editing a video with your colleagues and they want to make a tiny change. With a desktop video editor, you'd likely need to upload the file, edit it, and send the new file back to your teammates. Afterward, they might take a look at the video and decide they'd like another change made. Rinse and repeat. This approach would only eat into your valuable time. Here's a simple fix: try online collaboration tools. With a quality online video editor, you and your team can edit the video in real time. There's no need to send files back and forth to perfect your project. The ability to edit online offers an unprecedented level of flexibility—a level of flexibility you won't find on most desktop video editors.
2. Cloud Storage
Have you ever poured your heart into a video and forgotten to click save? It hurts, doesn't it? With the right online editor, you can save yourself from headaches like unsaved files. Online video editors save automatically, and most save to their own cloud drive. This is exceedingly valuable for those of you with remote video editing jobs (especially for those of you who secretly work by the pool). With an online video editor, your files are safe. Enjoy a day by the beach or pool while rest assured your files will be safely nestled in the cloud. Now that you know your hard work is safe, you can stop worrying, even if the waiter bumps your computer into the water. Additionally, most online editors offer free cloud storage. Amazing! Not only does this protect your files, it frees up space on your hard drive—space that you can use for more videos!
3. Useful Across Multiple Platforms
Whether you're a Macintosh user or looking for the best video editor for android, online editors are a safe bet. Unlike traditional software—which often forces you to choose between Apple or Microsoft—online editors work across all platforms. Thanks to this handy feature, you can switch effortlessly between your iPad and Chromebook! Don't be held back by software that refuses to integrate across various platforms.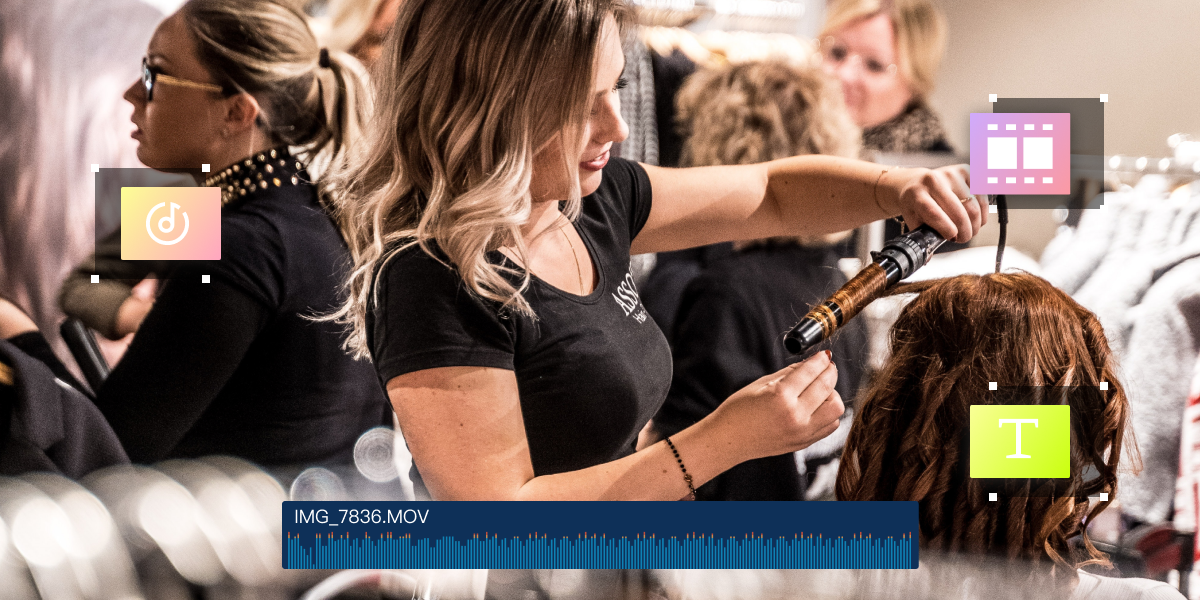 4. Avoid Redundant Software Upgrades
You don't need a cutting edge computer to use an online editor. In fact, most online editors work with moderately old laptops. Online editors essentially stream the software to your computer—this means the computer itself doesn't need to be as snappy as newer models (the video editor will handle the heavy lifting).As long as you can play games and watch YouTube, your computer can easily run an online editor. Finally, while older computers might struggle with large, 4K video files, with an online editor, this shouldn't be an issue. Most editors can even upload 4K files directly from your Google Drive and Dropbox. The files need not touch your desktop.
5. Free Features!
Free sound effects and other free editing options aren't easy to come by, but if you pick the right editor, you'll be rewarded with plenty of free features! Some editing tools offer a handful of free options while requiring users to pay for expensive packages to fully utilize their features. When test driving an online editor, be sure to check whether all the features require payment or are free. Some online editors will try and trick you—they'll claim they're free only to hide their best features behind a paywall. You want a video editor with amazing features—transitions, templates, animated text—so ensure your editor of choice has it all! Next, read the fine print and make sure it's truly free before you start editing. You deserve the best possible experience!
Enjoy These Advantages and More With CapCut
CapCut online editor will give you the video editing freedom you crave. Unlike many other online video editors, the features are 100% free. No need to worry about being tricked with a bait and switch situation.
Here's why CapCut is the best option for you and your team:
Collaboration. You and your colleagues can work together seamlessly, and any updates you make to the video will appear in real-time. This will allow a small to mid-sized team unfettered editing power. Cloud Storage. Store all your videos and footage safely on the cloud drive, then upload your content directly to TikTok, YouTube, or Facebook to save space on your precious hard drive. Free Music. You can use any song in the music library. You'll find trendy beats for funny videos, and smooth background tunes for product demonstrations. Stickers. Enjoy entire libraries of stickers! Whatever the occasion, you'll find a sticker to match. Whether you're making smoothies or recording a workout video, you can choose from fruit stickers to dumbbells, and more. Fonts and Text Templates. Never want for text again! No matter the genre or style of video you're recording, it can always be improved with text. Text helps clarify your point and highlight important information. Additionally, animated fonts make great video intros! Filters. If you want to sparkle on camera, use a filter. Don't be shy—filters aren't only for beauty TikTokers. Filters give your product demonstrations a clean, warm vibe. This helps sell your products and build your brand. Pair the perfect filter with beautiful lighting, and you'll build a following in no time!