Auto identify image flaws and restore old photos in one click
Identify and repair scratches, noise, decolorization, and background blur with our AI picture restorer that enables old photos to new photos. Say goodbye to old, somber-looking photos by fixing old photos with ingenious online photo restoration techniques. This is the ultimate solution that you've been looking for – now's the time you revive your cherished memories!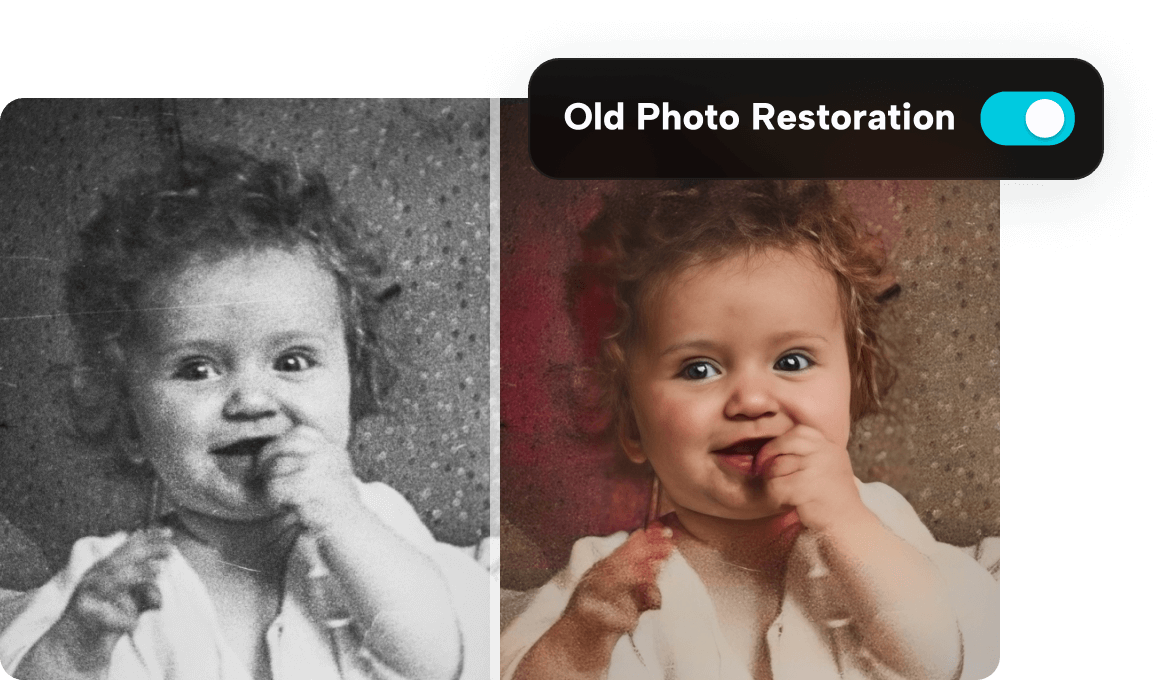 Improve face clarity and colorize portrait precisely
Our AI-powered old picture restoration software is ingeniously designed to uplift the clarity and colorization of faces in your photos. Owing to the intelligent algorithms that back this old photo editing tool, it can analyze your facial features and reduce imperfections to birth stunning images. Now's the time you let your subject shine and share your restoration pictures with the world!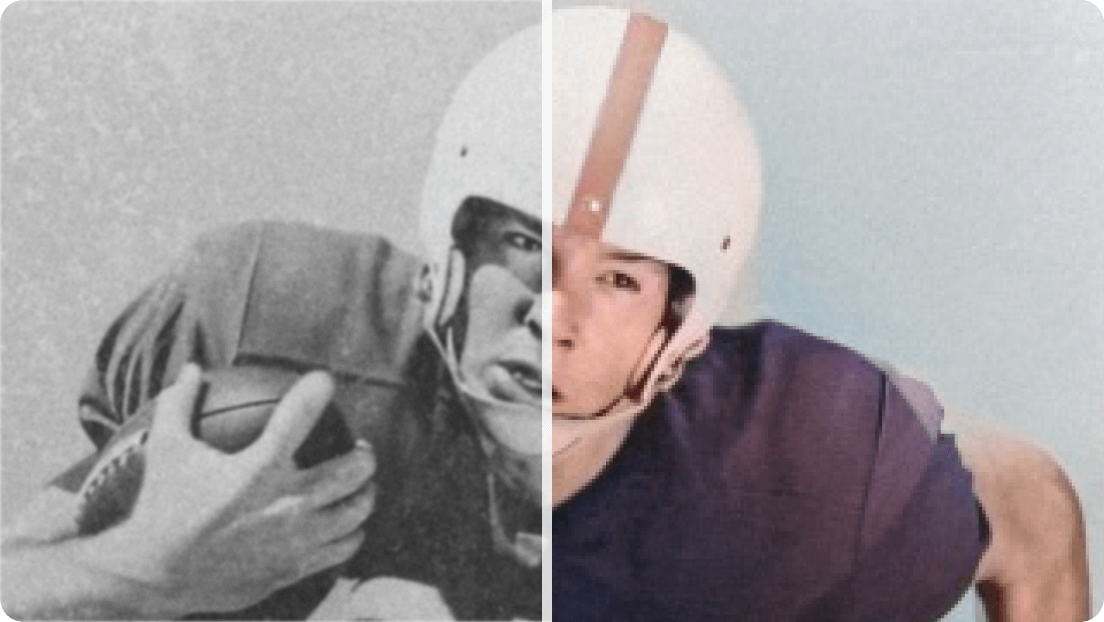 Enhance old photos by adding clarity and color details with high quality
Witness the power of CapCut's AI old photo restoration tool that takes your images to new, unprecedented heights. Backed by super-advanced algorithms, this AI photo restoration package seamlessly enhances the clarity and color details of your photos, giving you sharp and vibrant final products that exceed expectations. Restore photographs to present a fresh look and captivate the audience.