A Guide for Editing Business Videos for SMB and SMEs
If you are in need of some extra tips, look no further–here is your guide to how small businesses can create successful business videos!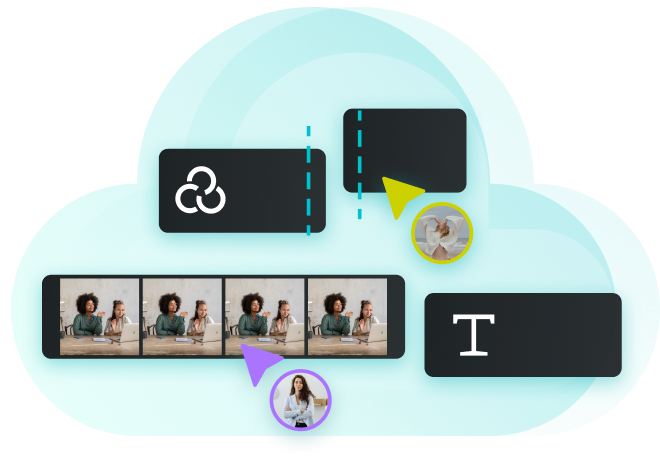 Find a unique angle
Business videos are a dime a dozen, and it's easy for your hard work to get drowned out by the sheer quantity of content roaming cyberspace. So how do you, as a small business owner, make sure that your video leaves a lasting impression on your viewers and outperforms big-budget business video productions? A good place to start is by finding a unique angle to pique the interest of your target audience. This is your chance to get those creative juices flowing. Forget generic promotional business videos, you want to be intentional about highlighting unique aspects of your brand or products and services, and deliver the message through your video in a way that provides value to your audience.
Keep it short and punchy
As ubiquitous as business video marketing is across social media platforms, it is fair to say that the average person uses Instagram or TikTok for entertainment rather than to engage with businesses. This means that you have to put in extra effort to capture your viewers' attention and get them to keep watching until the end. Social media is no place for formal, dry content. It is crucial that your business video gets your audience hooked from the very beginning, and that you keep it punchy and to-the-point. The fact is that, the longer your video, the less likely it will be watched in its entirety. So don't let any of your efforts go to waste!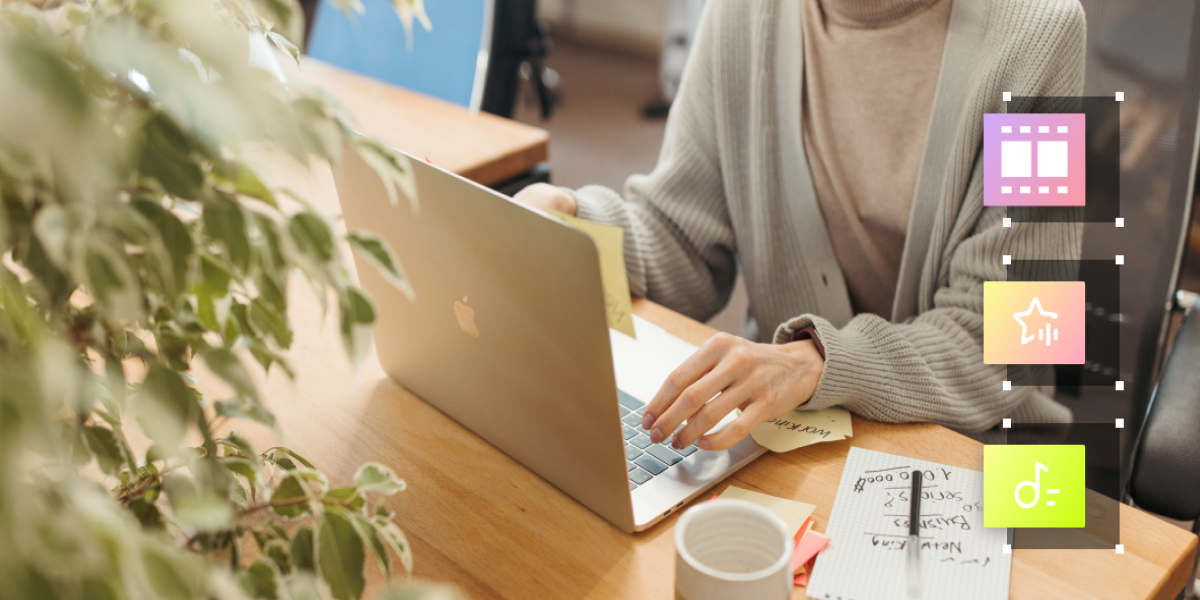 Use a professional online video editor
Small and medium businesses don't have to spend a fortune on fancy editing software for business video marketing, the trick is simply finding the right video editor! CapCut is the perfect solution for small business video marketing. It is a professional online video editor that's not only equipped with a full suite of advanced editing tools that allow you to customize different elements of your video to your liking, but better yet, it's completely free! You can trim, crop, splice, and resize video clips, and liven things up with an extensive library of free editing materials for commercial usage such as effects, graphics, overlays, and more! As a cloud-based online editor, you can also quickly access your project using any device and easily edit and review your video. It is the ideal platform for collaborative business video production! What's more, CapCut boasts a simple and intuitive operation interface. Even beginners with no editing experience can learn and master all of its video editing functions in no time. This comes as welcome news to SMBs, who won't have to worry about hiring a dedicated professional video producer to help with video editing.
Take advantage of texts & subtitles
When it comes to business videos, you should never overlook the power of text and subtitles. These are vital tools that can help make your video more inclusive, highlight important information you want to convey, and facilitate viewers in digesting your video, particularly when you are using industry jargon that is less penetrable to the layman audience. CapCut helps small businesses do the cumbersome work of adding texts and subtitles to their business videos with its auto-subtitles function that can automatically transcribe your video to text. It features a myriad of fonts and templates and can support 15 different languages, catering to international business needs!
Use engaging audio
Besides visuals, audio also plays a pivotal role in shaping the audience's first impression of your business video. It can be the make-or-break in determining whether your audience chooses to continue watching your content. Besides using suitable background music and timely sound effects, if your business video involves narration, you'll also want to use an engaging narration voice. CapCut's text-to-speech function can help you get this done with ease. It supports 9 language narrations, with a variety of female and male voices to choose from!
High resolution is key
No matter how fun or creative you are, your video only gets as good as the resolution. Having high resolution is the secret to a professional and polished business video, and can give viewers a better overall impression of your brand. A premier online video editor like CapCut will allow you to export different video resolutions up to 4K Ultra HD, so that you can share the best quality production possible onto any social media platform.