Rich collection of effects to meet your voice altering needs
CapCut video editor offers a large library of sound effects to meet your creative needs. Its easy-to-use interface is specially curated to allow users of all skill sets to achieve the results they are looking for. The default integration with popular social media platforms like TikTok and YouTube enables you to share your work more easily.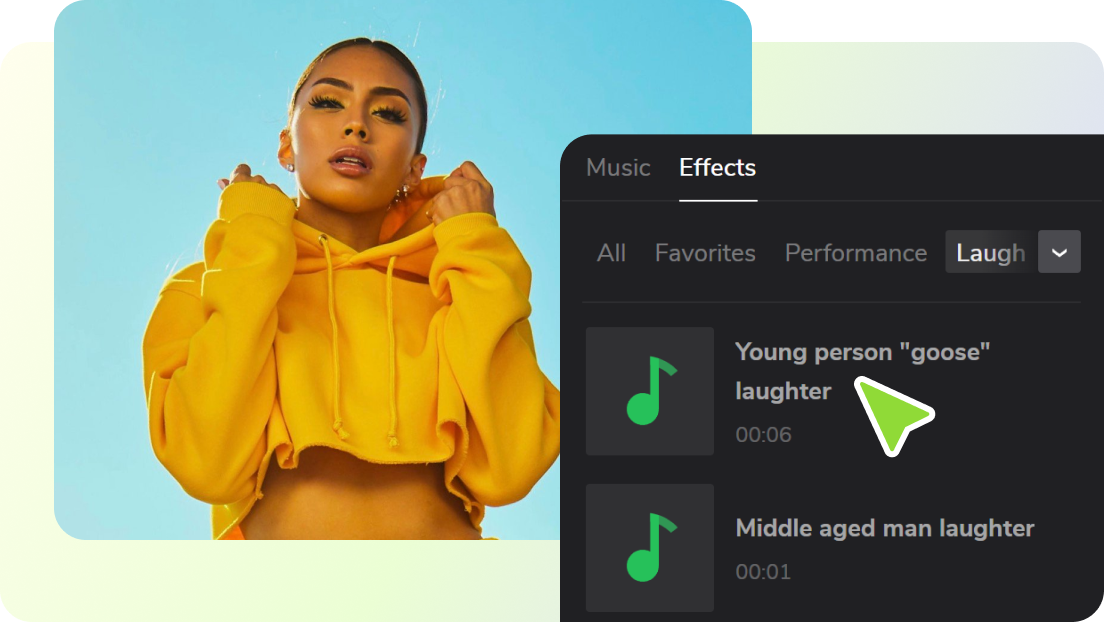 Dynamic range of voices to enrich the listening experience
With a wide range of voice effects, you can sound like a robot, a chipmunk, or even an elf. Prank your friends, produce cool and engaging content, or protect your privacy with our professional voice-changing tools. There is also a free library of sound effects to accentuate your creative work further.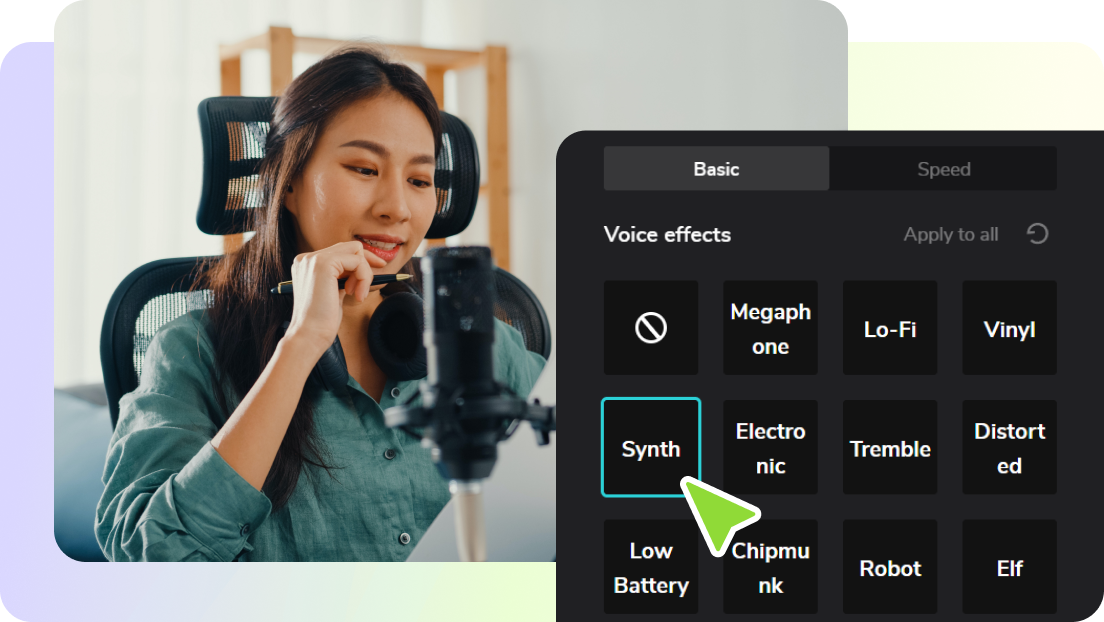 Smart voice changer to enhance editing workflow
CapCut offers a unique dashboard with all your projects completed or in progress on a single page. All users are granted free 1GB cloud storage, enabling them to work without hassle. Creating a team space in the dashboard is also possible if you are working on a larger project. Get started to experience our free voice changer online.