Web-based for commercial & personal
With CapCut online sports video maker, you can easily create engaging highlight reels for soccer, basketball, and football. Choose from templates and customize your videos with your own photos, videos, and music. Our platform is user-friendly and requires no video editing experience. The most important thing is that it can be used online without downloading! Try it out now and elevate your sports videos to the next level!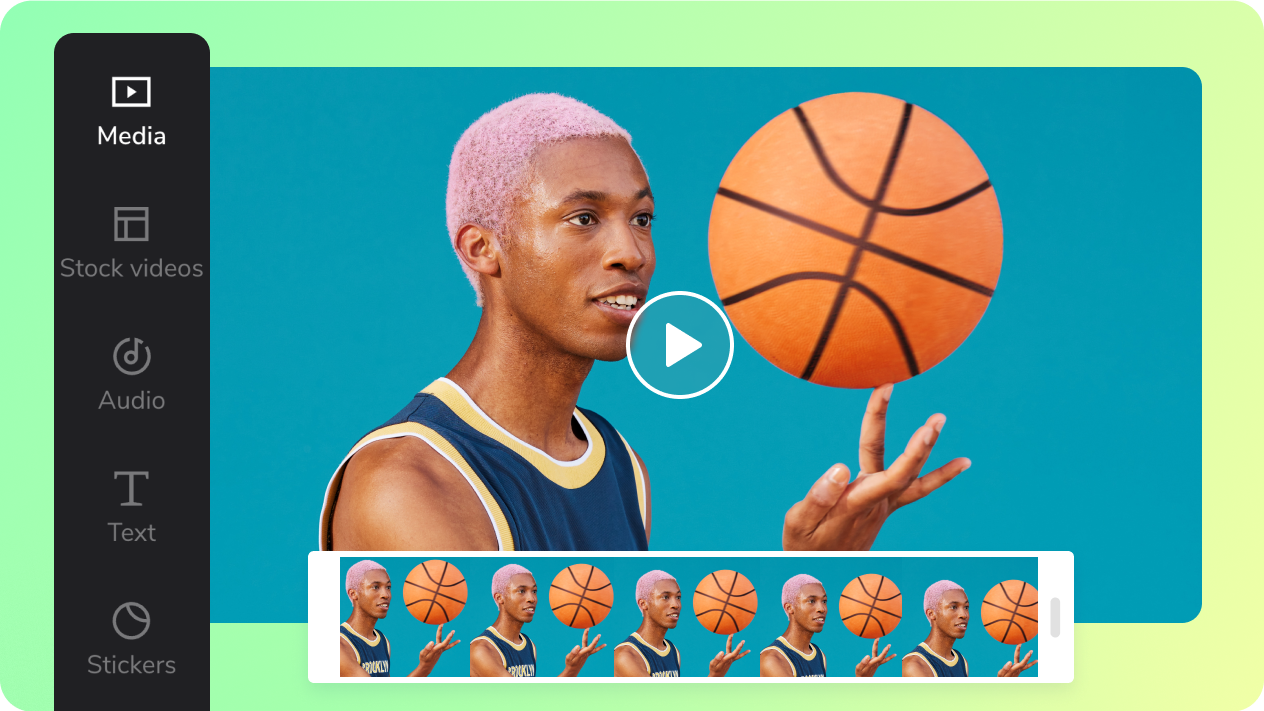 No watermark for sport video
Want to create high-quality highlight reels for your favorite sports? Our free sports highlight video editor has got you covered. Whether you're a soccer, basketball, or football fan, you can create stunning videos with ease. Choose from a range of templates, add your own footage and music, and customize to your heart's content. All operations are available free of charge. Try it out now and see the amazing results for yourself!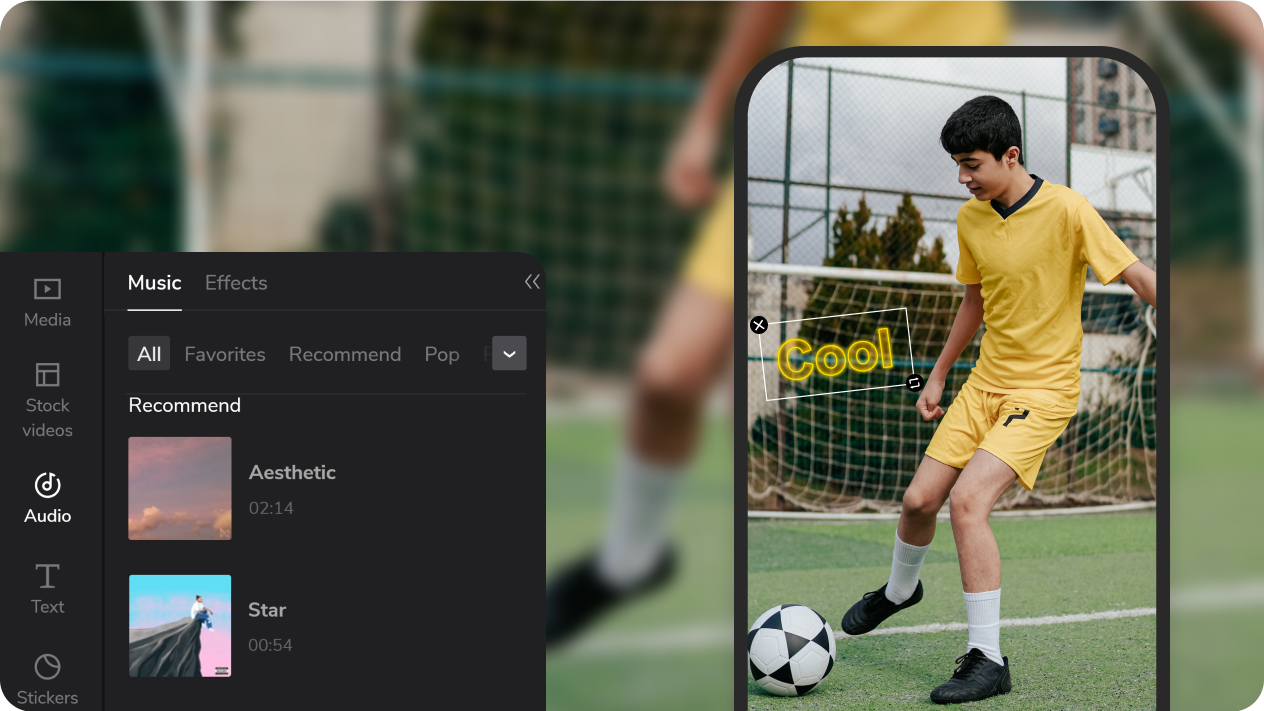 Time-saving with various sports video templates
CapCut sports video maker comes loaded with tons of templates for soccer, basketball, football, and more. Whether you're creating a highlight reel or a full-length sports video, we have templates that will suit your needs. With our user-friendly interface, you can easily customize your videos by adding your own photos, videos, and music. Create professional-looking sports videos in minutes with CapCut template library!