Ready-made YouTube templates
CapCut provides YouTube video templates. While TikTok and Facebook prefer vertical videos (9:16), most YouTube content is horizontal (16:9), except for YouTube Shorts (9:16). Select the right ratio when starting a project, and remember to hold your phone accordingly while recording—horizontal for regular videos and vertical for Shorts. To fix aspect ratio issues, easily crop YouTube footage with a few clicks.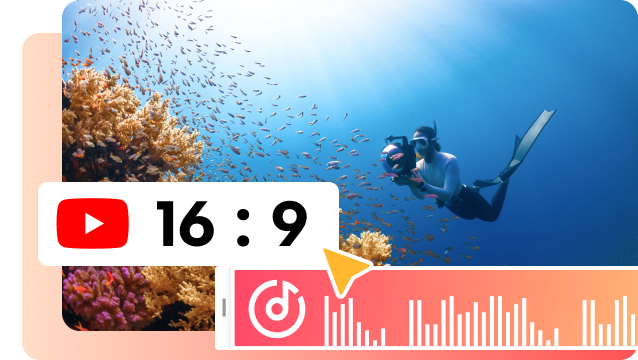 YouTube copyright free music
CapCut stands out as a premier YouTube video editing app, offering boundless royalty-free music and sound effects. It empowers everyone, from small businesses to Fortune 500 companies, to craft top-tier content with audio. To achieve optimal outcomes, select music and SFX aligned with your video's theme from the sidebar. Opt for trendy, upbeat options and then refine volume, tone, speed, pitch, quality, and noise to perfect your YouTube video's soundtrack.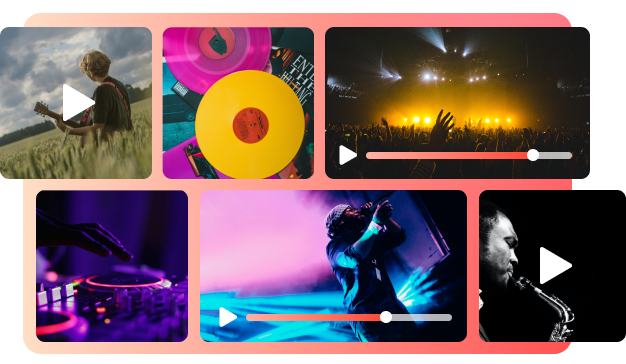 Download YouTube videos no watermarks
Creating watermark-free YouTube videos is essential. CapCut offers no-watermark video exports, unlike some other YouTube editors that falsely promise free usage but add watermarks upon download, coercing you into a subscription. With CapCut, this concern doesn't arise. When you download YouTube videos, you can freely choose from various formats, resolutions, fps, codecs, output channels, and storage options.