A library of high-quality stickers tailored for stunning content
CapCut boasts a large library of stickers categorized by theme, purpose, and style, aiming to helps you create content that is memorable and impactful. Search and add free customized stickers in your videos to convey emotions that words and motion cannot. With our intuitive and easy-to-use design, you can add stickers from our huge sticker library in only 3 simple steps. With custom stickers, make videos are exciting and interactive.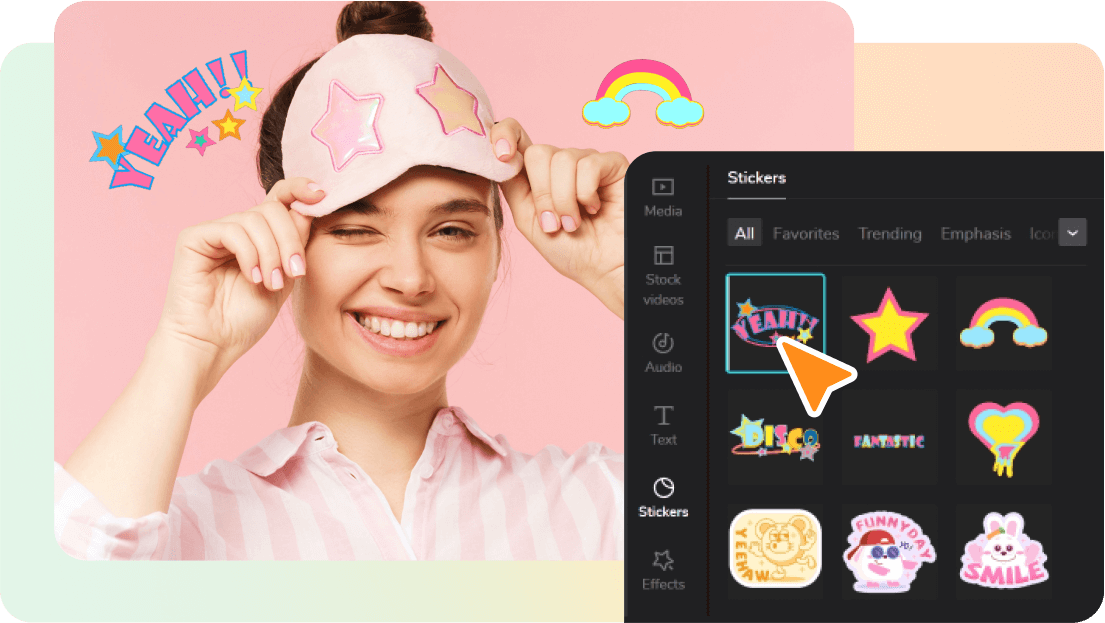 Animate, customize, and play with free stickers
CapCut comes with a plethora of tools to edit your stickers for video and make adjustments to suit the vibe and theme of your content. Choose stickers from our vast library and add animations to create loops or exciting transitions. Resize, scale, and rotate stickers to give them a more personalized touch.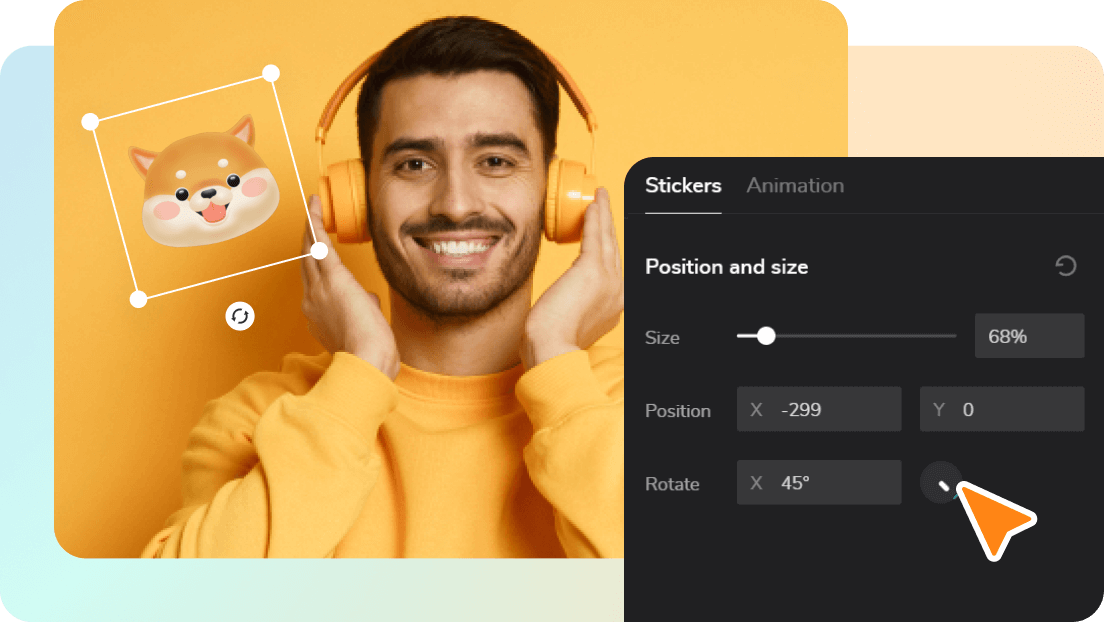 Take your stickers to the next level by creative editing
Why just stop at adding custom stickers to videos when you can edit your entire video on CapCut – the all-in-one online editor. With creative editing tools like magical transitions, fun effects, filters, keyframe, and advanced editing tools such as background remover, speed editing, auto-captions and more, you are supposed to create engaging content that will help build your brand, both personal and commercial.