Minecraft YouTube intro maker
Make your Minecraft YouTube videos unforgettable with a professional intro that captures your audience's attention from the get-go. Our Minecraft intro maker lets you create a customized intro that reflects your unique style, including your own skin, music, and other personalized features. With our easy-to-use interface and wide range of customization options, you can create an intro that truly stands out and makes a lasting impression on your viewers. Get started today and elevate your Minecraft videos to the next level with a professional and captivating intro.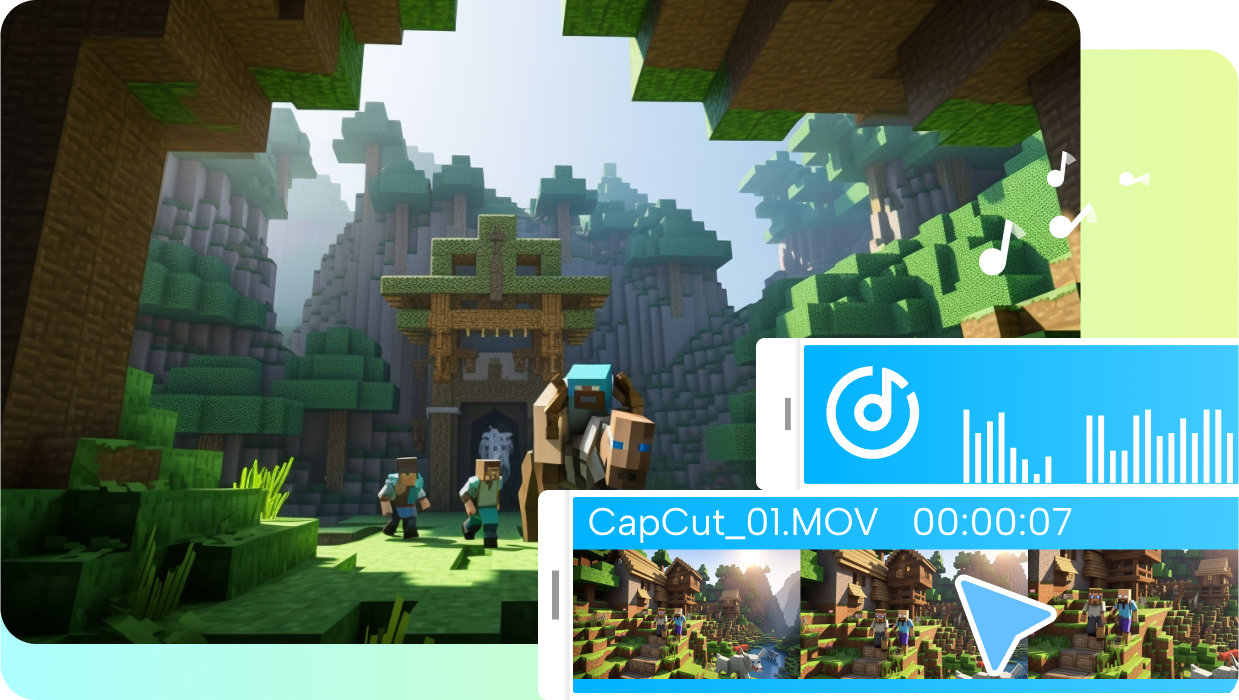 Minecraft walkthrough video clips
Take your Minecraft gaming to the next level and share your experiences with the world by creating stunning walkthrough videos using our Minecraft video maker. With CapCut, you can easily edit and customize your clips to showcase your skills and strategies in an unique way. Share your videos on your YouTube channel or other social media platforms and connect with other gamers who share your passion for Minecraft. With our Minecraft video maker, you'll have the tools you need to take your gaming to the next level and create content that resonates with your audience.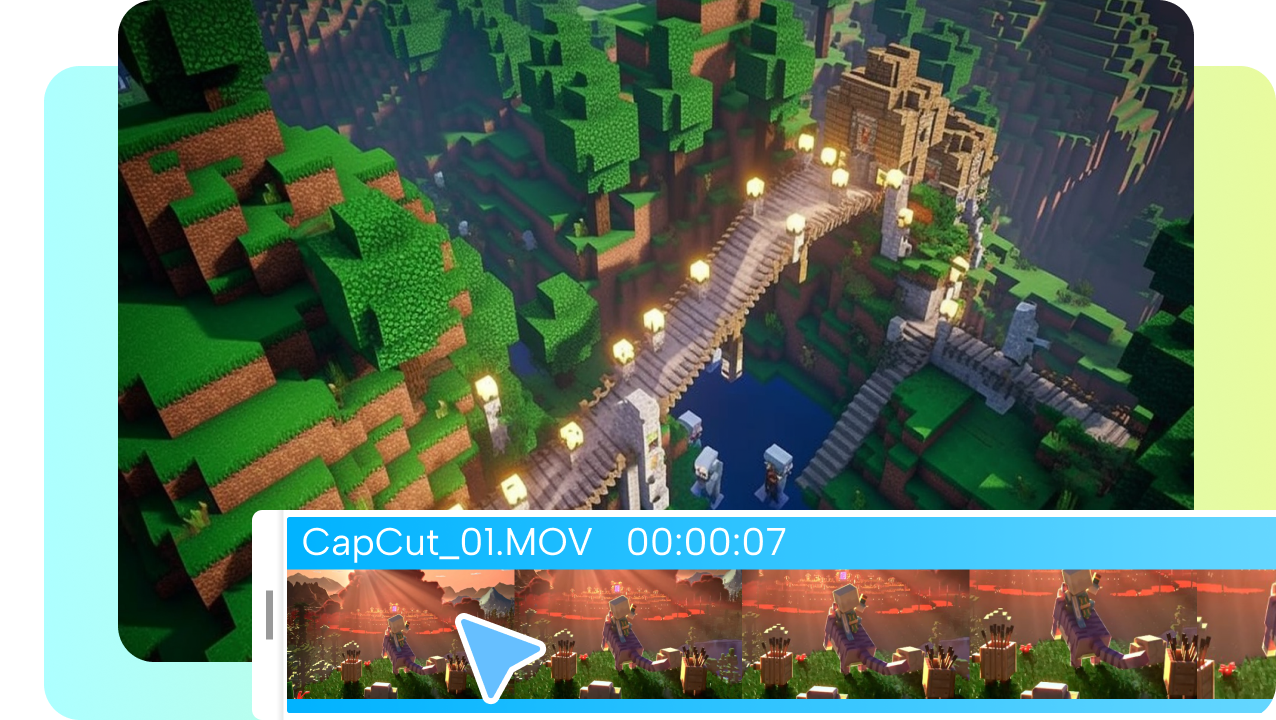 Make Minecraft gameplay video
Make your Minecraft gameplay videos come to life with our Minecraft animation maker online. Whether you're looking to create a tutorial, a highlight reel, or an entertaining gameplay video, our animation maker lets you create stunning animations that showcase your Minecraft skills. With a range of customization options available, you can choose the perfect animation style and customize it to match your gaming style. Our Minecraft animation maker is easy to use and produces high-quality videos that are both entertaining and informative.