Automatically recognize background noise from audio
A sound noise removal application should be able to detect and discern noise from the original audio and identify different background noises, such as hums, hisses, pops, clicks, ambient noise, etc. Want to bring your audience a pleasant viewing experience? CapCut's noise reduction tool has you covered. It can identify all kinds of background noise in the audio.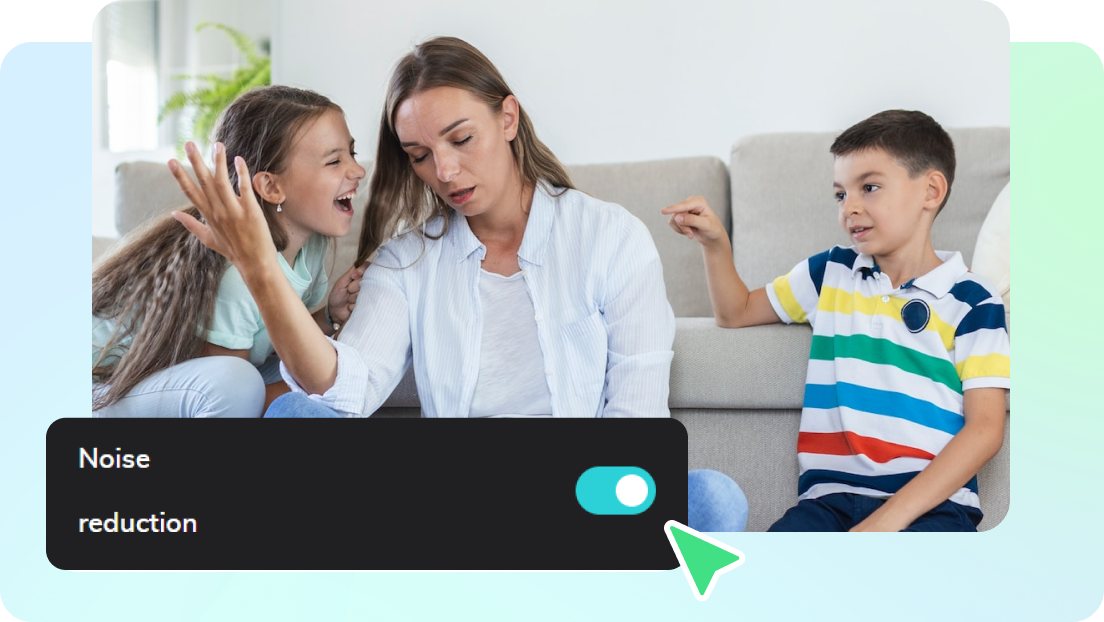 Remove background noise in audio with just one click
CapCut's sound noise removal is well-equipped with the latest and most advanced noise reduction algorithms so that the software precisely and intricately reduces or eliminates noise from audio without compromising on the actual audio or video quality. Say goodbye to noisy footage with just 1 click.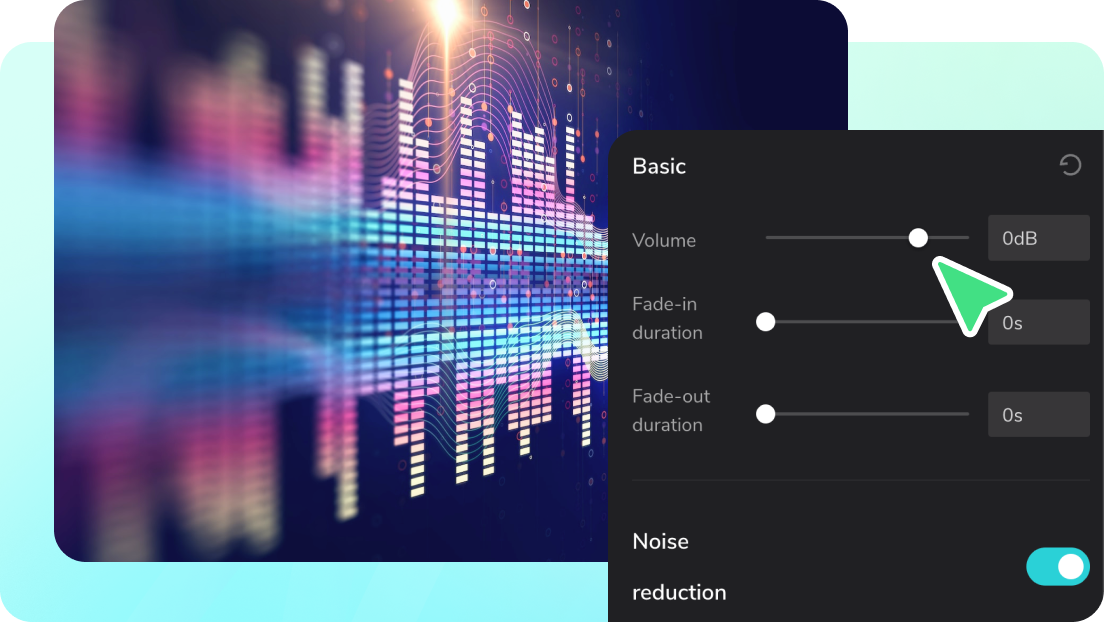 Flexible settings tailored for better audio quality
Apart from cleaning noise from audio, CapCut offers custom options to polish your audio for a better listening experience. You can adjust the volume, add fade-in or fade-out duration, or apply voice effects to enhance the audio or video quality.