Pick up your wanted styles of text from Text Stock in your left hand
As a logo maker for YouTube, CapCut provides users with a Text Stock feature, allowing you to pick desired text styles from a selection of pre-designed text templates in the left-hand panel. These templates include various font styles, sizes, colors, and effects to match the overall aesthetic of the video. The Text Stock feature saves your time and effort by providing you with pre-designed text templates that can be easily modified to fit your video's needs. Using CapCut's Text Stock feature is an excellent way to add creative and visually appealing text to your videos.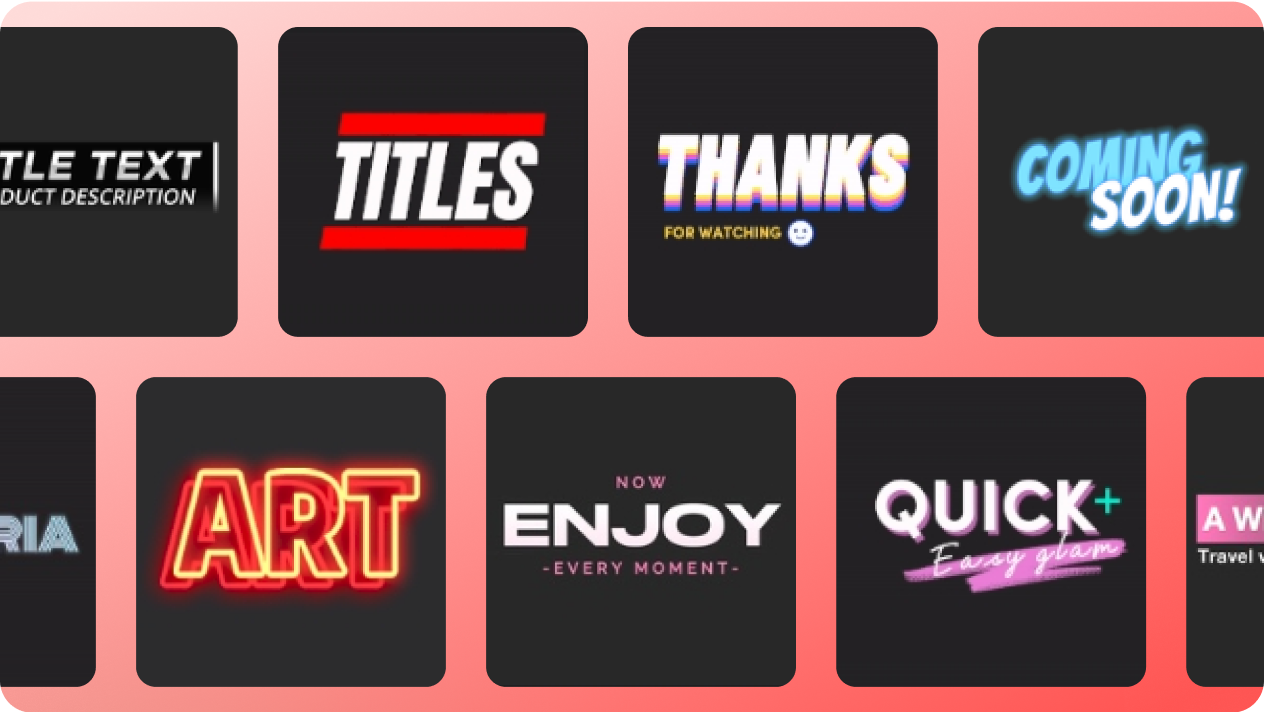 Trim out wanted clips from the video or audio quickly to make it perfect
CapCut's free YouTube logo maker and splitter offers a quick and easy way to trim out unwanted clips from videos and audio to make them perfect. The tool's intuitive interface allows you to easily select and trim the parts of your video or audio that you want to keep or remove. It allows you to drag trim markers to directly delete unwanted footage. Moreover, there are more editing tools, such as split, cut, and copy. Trimming out unwanted clips using CapCut is an essential step in creating professional-looking videos with precise and engaging content.
Download YouTube logos without watermarks, save or share it online
CapCut can help you download YouTube logos without watermarks. The tool's vast collection of logos are intended for for both personal or professional use. After selecting the desired logo, you can download it in various file formats for use on websites, social media, and other digital platforms. So, just use this free logo maker for YouTube to save and share the logos online directly. Downloading YouTube logos without watermarks using this online YouTube channel logo maker is an excellent way to enhance the visual appeal of your digital content.