Crop your footage to any size to meet Facebook's requirements
With the help of this Facebook Story maker, you can easily crop your footage to meet Facebook's size requirements for videos. Facebook recommends a 1:1, 16:9, or 9:16 aspect ratio for videos. You can adjust the aspect ratio of your footage and crop it to the perfect size for Facebook. Also, you're able to add various effects, filters, and text to make videos more creative. With its user-friendly interface and powerful resizing tools, CapCut is a great option for anyone looking to create videos for Facebook, whether it's for personal or business use.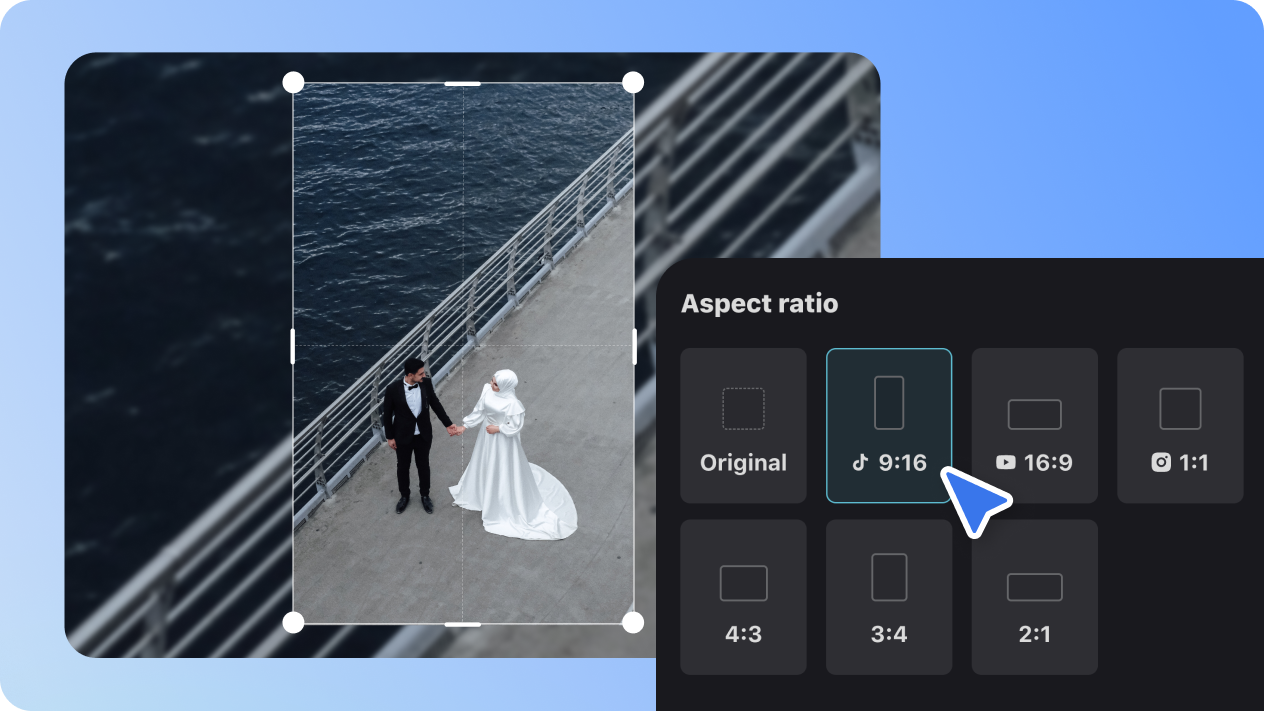 Combine two or more videos by adding clips to the timeline directly
How to make Facebook Story longer? It is quite easy to combine two or more videos into one by adding clips to the timeline directly. To start, import the videos you want to combine into the CapCut project. Then, put them under the timeline in the sequence you prefer them to appear. You can also trim each clip to remove unwanted sections or adjust the speed of the clips. Once you have all your clips in the timeline, add transitions between them to make the final video seamless. Quickly, you will make a Facebook Story posting that combines multiple clips.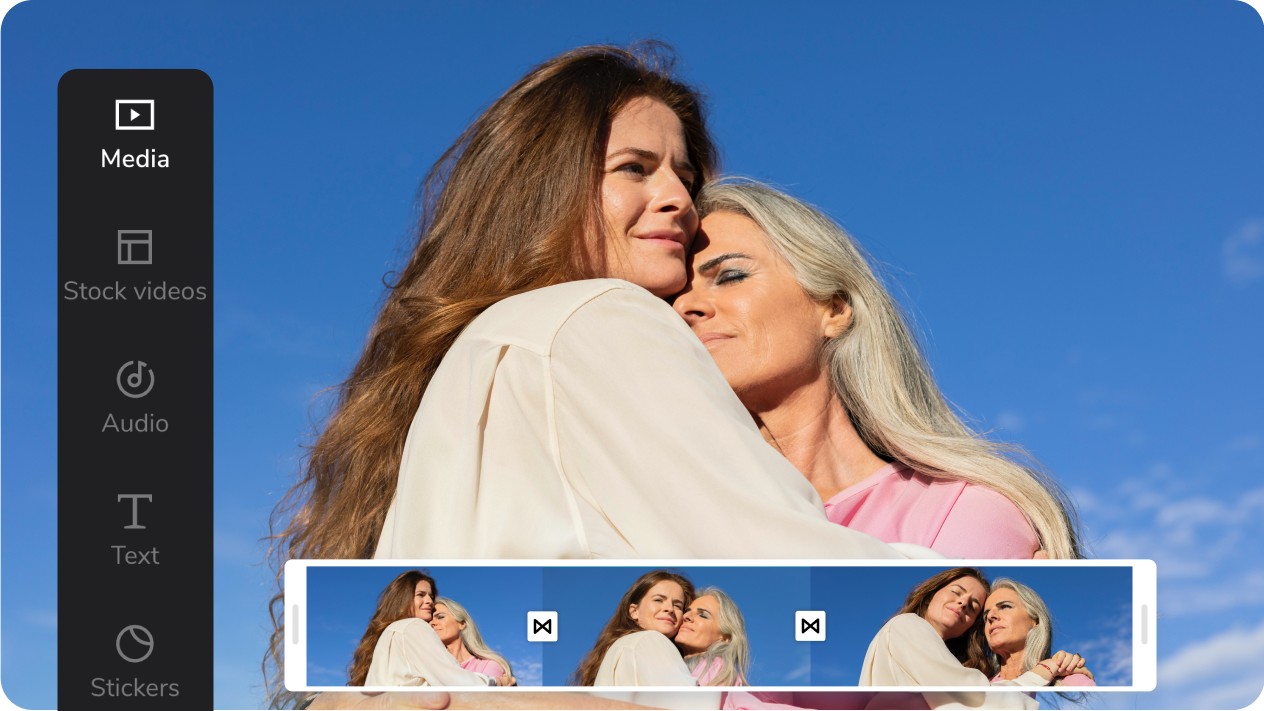 Add text animations and captions and edit text genres and layout
Use the Facebook Story make online to enhance your videos with text and caption animations. You can add text overlays to your videos, adjust the font size, color, and style, and animate the text to make it more dynamic. Then, adjust the layout of your text, including the position, color, background, alignment, and spacing. Whether you want to add subtitles, titles, or captions, CapCut has a wide range of options to suit your needs. With a sleek workflow and extensive bunch of texts, CapCut makes it easy to create fantastic videos that stand out.