Powerful and versatile online audio editing tools for masterpiece
Discover the full range of features in our online audio editor. This powerful editor lets you control volume, create smooth fade-in/out effects, fine-tune pitch, reduce background noise, experiment with voice modulation, and synchronize your audio with precision using beat detection. You can easily split audio clips, adjust playback speed, and streamline your workflow with transcript-based editing. These features provide you with the versatility you need to produce high-quality audio content with ease.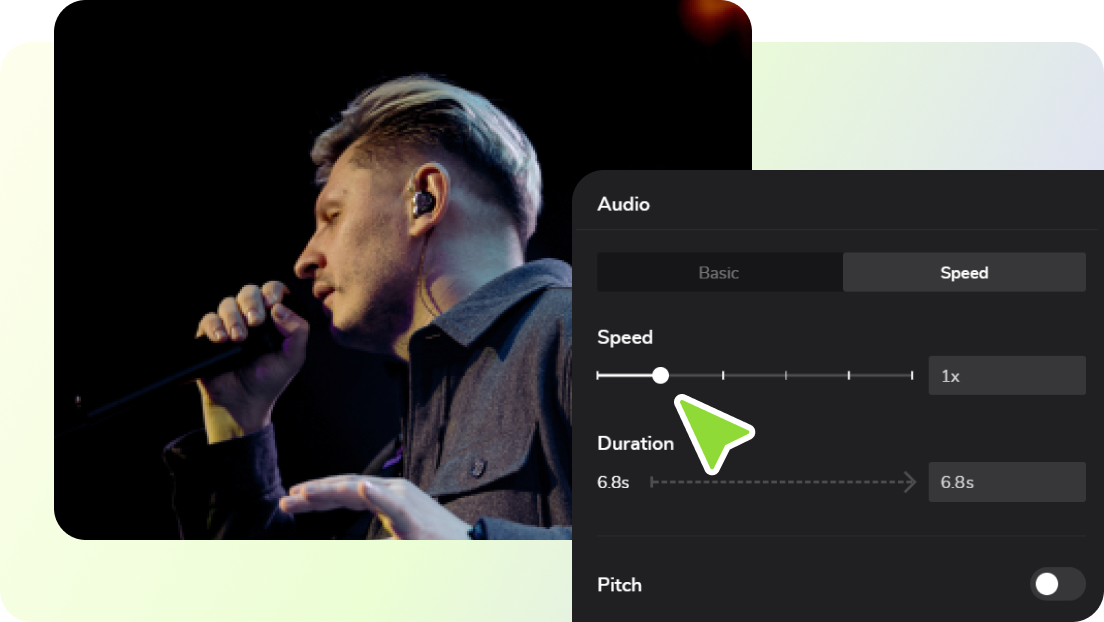 Unleash the power of all-in-one video and audio editor
CapCut delivers the ultimate experience in video and audio editing. It features background remover and mesmerizing filters for stunning visuals. Dive into the editing and speed adjustments with ease. Compress your audios effortlessly and access a vast library of free media assets. Boost your creativity with ready-to-made templates tailored for diverse social media platforms, and discover a host of distinctive features that will make your editing process a breeze.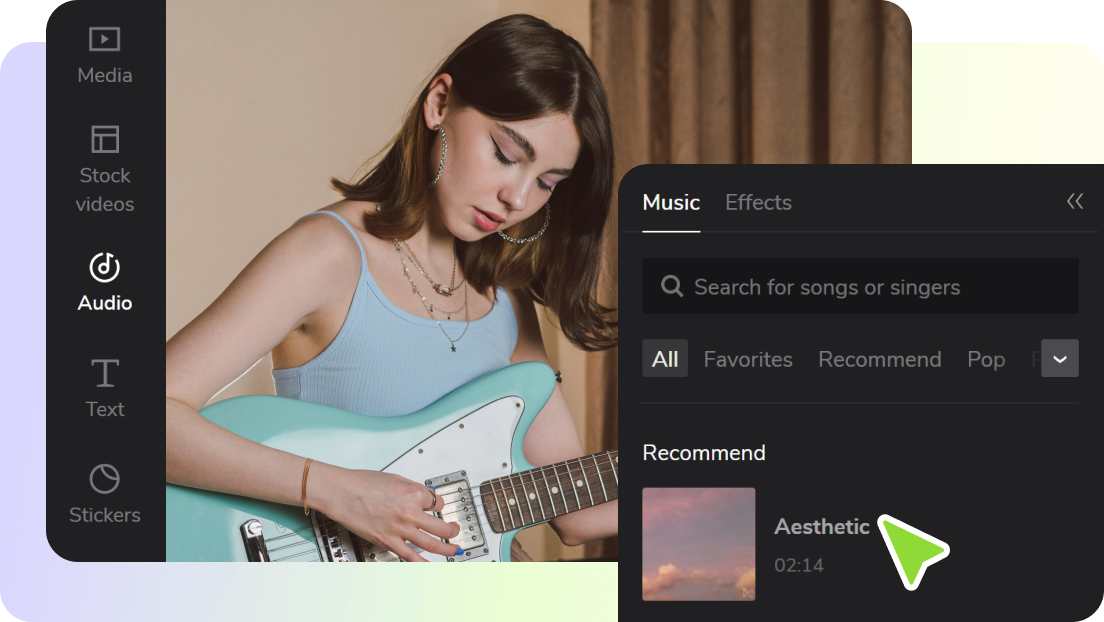 Your editing workflow made easier than before, from all interruptions
Our audio editor software is supported on all platforms, from web browsers to Windows, Mac, iOS, and Android. With the all-in-one creative platform featuring Workspace, you can create spaces for personal projects or team collaborations, with all your projects displayed on a single page! This feature makes your editing workflow much easier and highly efficient.