Powerful and versatile tools for masterpiece
For the best quality output, there must be the best quality workflow. CapCut offers flagship and powerful tools of the best audio editor for free! From sound effects to speed alterations, transitions, and innovative features like noise cancellation, you are bound to fall in love with editing on our easy-to-use platform.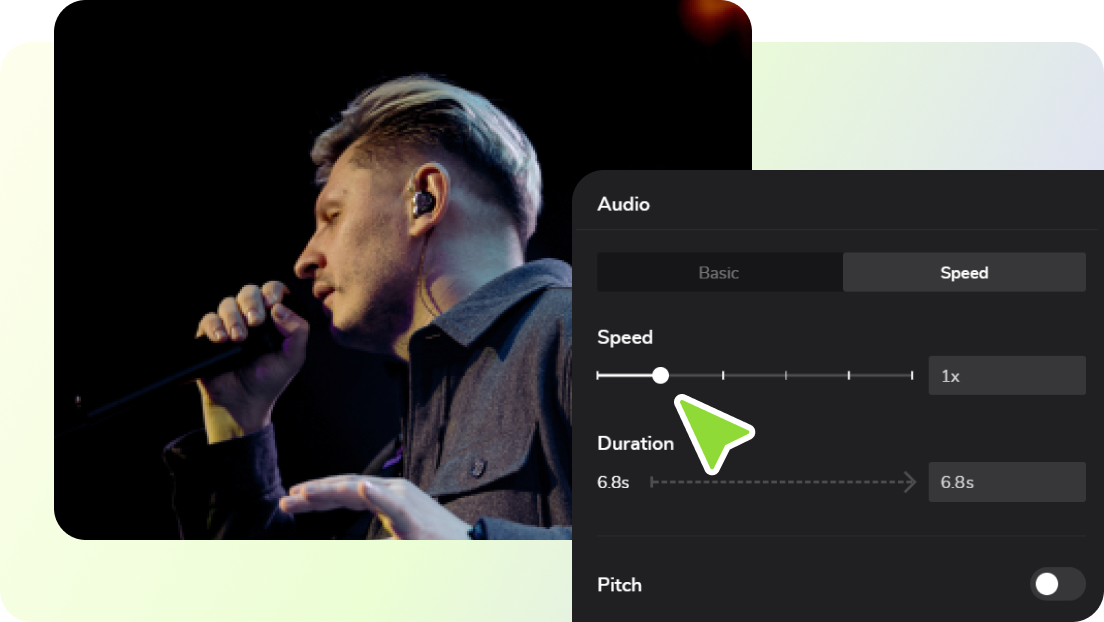 Explore the power of all-in-one editor
CapCut is an all-in-one video editor with marvelous audio editing tools. You can not only create mesmerizing audio content but also dive deep into the world of video creation. Our tools are used by industry professionals for creating impactful ads, social media content, reels, and much more! Create the best work that fits your style.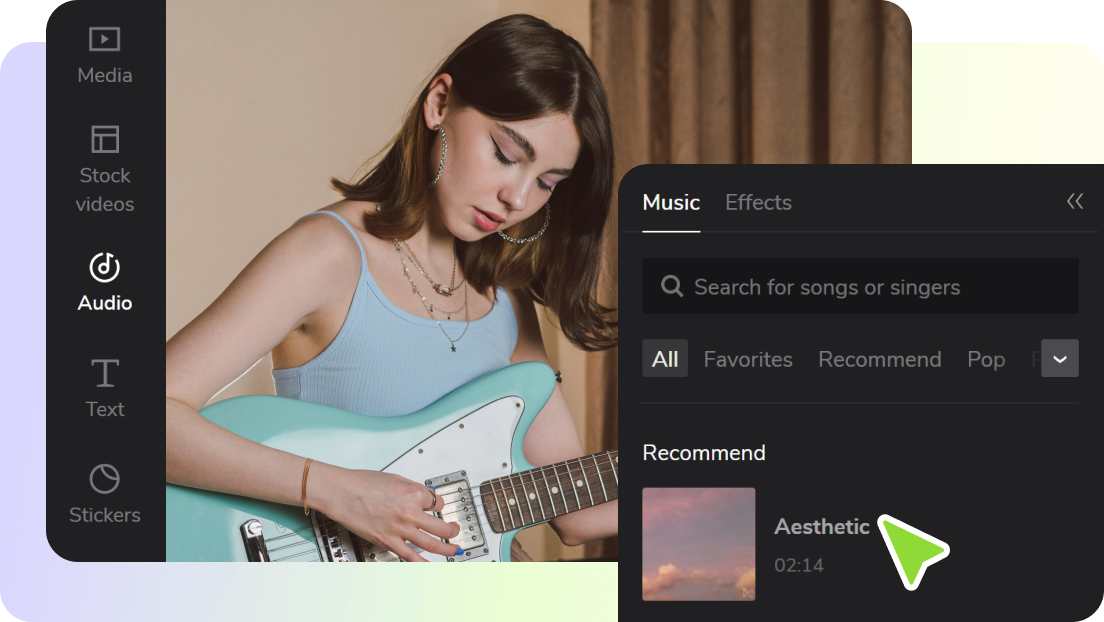 Workflow made free from all interruptions
Our powerful and free audio editor software is supported on all platforms from web browsers to Windows, Mac, iOS, and Android. With tools like 'workspace', you can create spaces for personal projects or team collaborations, with all your projects displayed on a single page! This feature makes the workflow much easier to sustain by optimizing efficiency.