Customize your speech to your liking
Use the speed slider to adjust the speed of your video narration. The length and pitch of your speech can be customized in a breeze. You may easily adjust audio characteristics like speech loudness, fade-in and fade-out, and noise removal with just one click.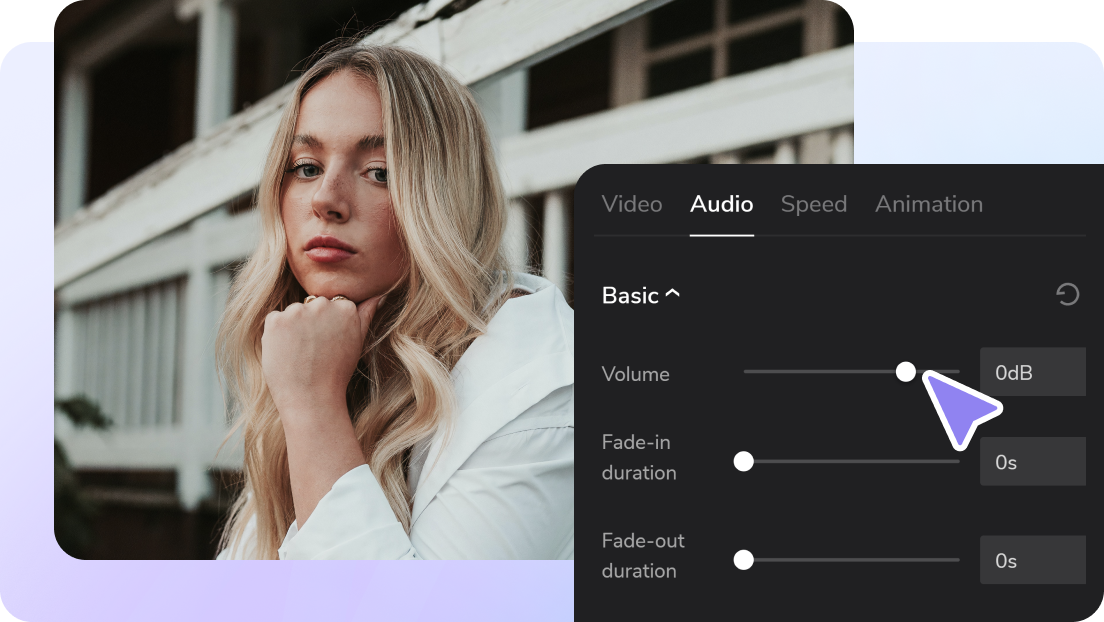 Trendy music to set the vibe
CapCut's built-in music library elevates your video. Use background music to engage your audience. It offers music installations with no watermark and no royalties. You may adjust the music level, speed, fade-in/fade-out time, and background noise.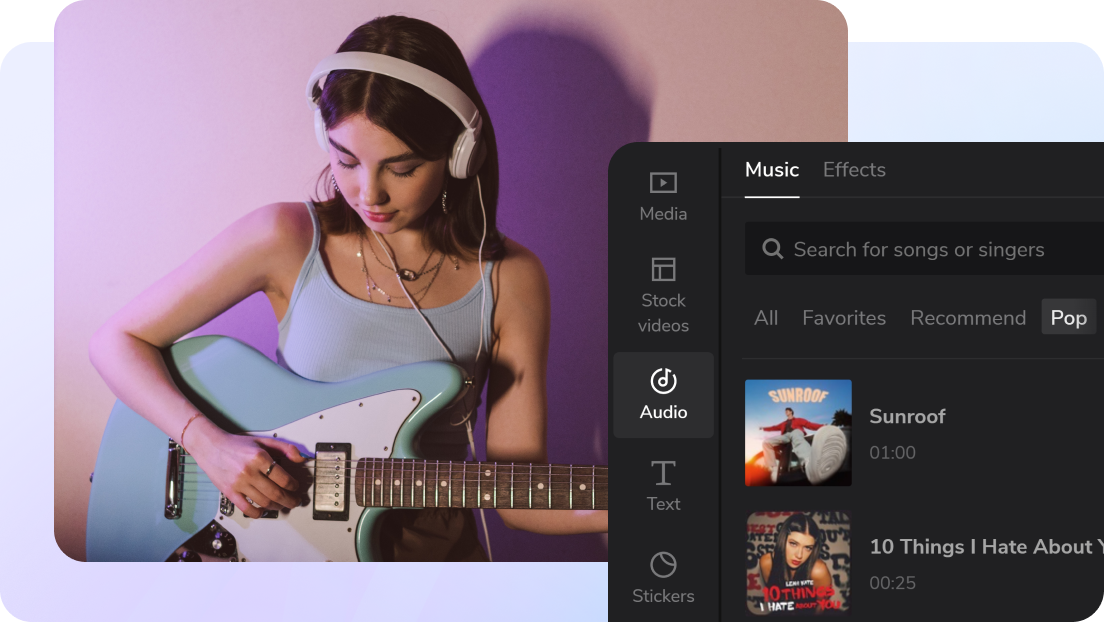 Sound effects to make your video fully immersive
CapCut has various preset sound effects that may draw attention to specific portions of your footage, define the film's mood, and engage viewers. To improve the viewing experience, it features a vast library of humorous sound effects organized by topics, situations, vibes, moods, actions, and purposes.