Add high-fidelity travel filters to make your travelling video cooler
Make your travel footage pop with video filters, designed to add vibrance, warmth, and style to your travel videos with just one click. Use CapCut travel video maker now and start editing your videos like a pro. Now you don't need to download the CapCut app, just open CapCut in your browser and you can use it for free. Remember to log in with Google, TikTok or email so that your travel video project can be synced to your phone.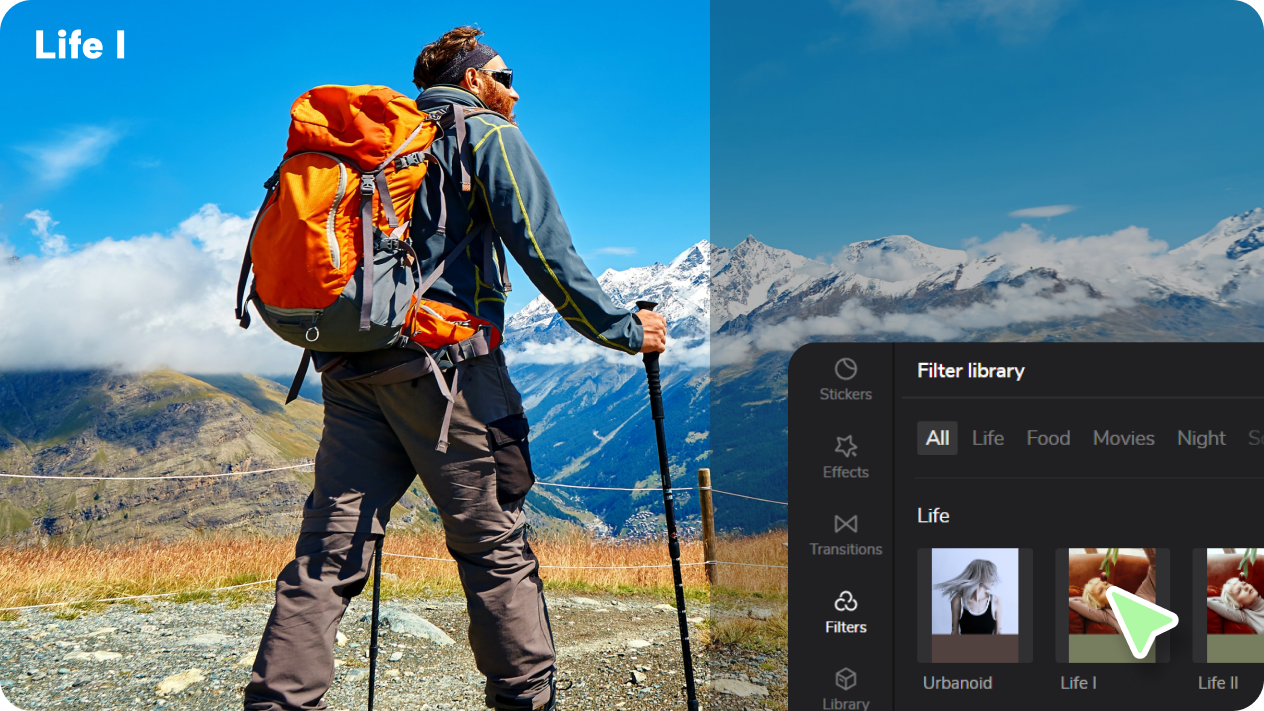 Start with travel video templates, and fine-tune the text and music
Whether you're a seasoned traveler or just starting out, CapCut free travel video templates will help you create stunning travel videos in minutes. Choose from a range of travel themes and customize your video with your own travel footage. CapCut provides a large number of popular video templates, which often have millions of likes. Using the same template, you can create your own video of the same style.
Select a proper background music from the royalty-free stock
Export your videos without watermarks. Other online editors will trick you and claim to be free but then watermark your video, forcing you to buy a subscription. With CapCut, however, you'll never experience it. All CapCut features, including export in 4K, are free. From the moment you log in, you have full access to all features, including premium tools like text-to-speech and cloud drive. These tools will enable you to create top-quality content.