Create modern Puja invitation cards
Harness CapCut's creativity to craft modern puja invitation cards that seamlessly blend tradition with contemporary flair. Discover a plethora of templates designed to infuse your invitations with sleek fonts, minimalist layouts, and innovative graphics. Customize colors and elements to curate a sophisticated design that appeals to a modern audience while honoring the essence of the puja. CapCut empowers you to design modern puja invitations that exude elegance and reverence in equal measure.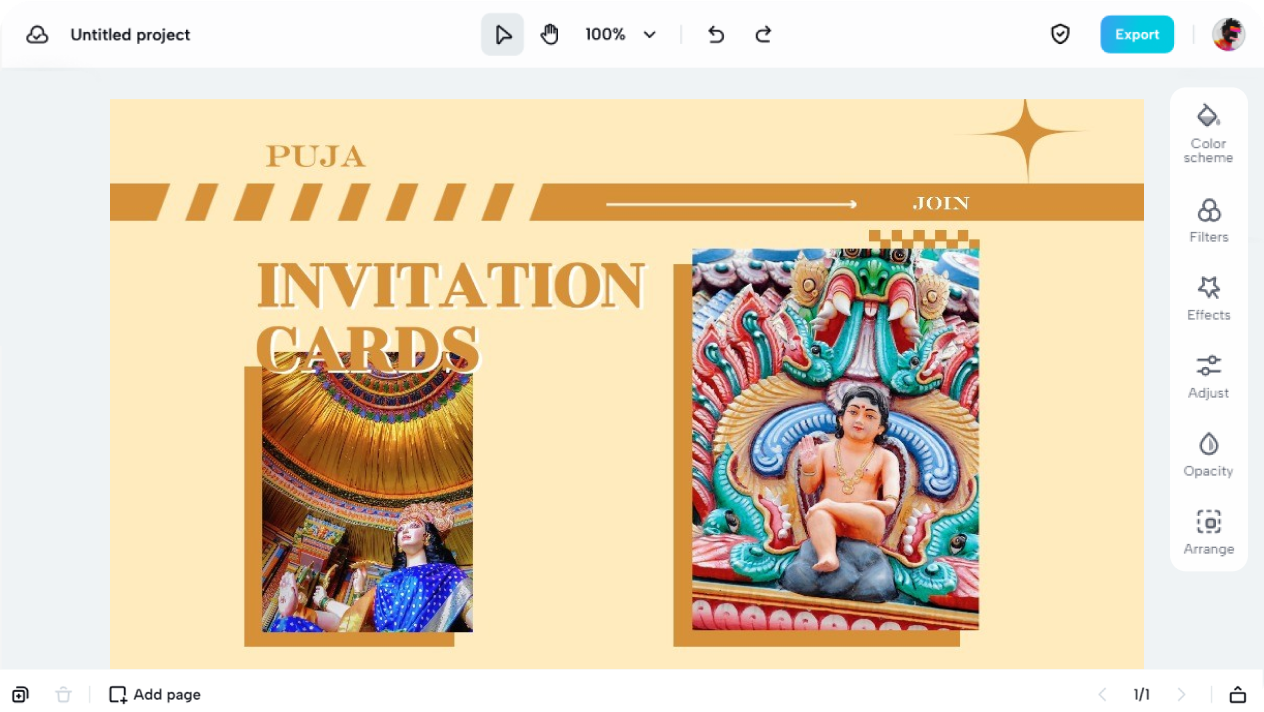 Create religious symbol-centric cards
Elevate your puja invitations with CapCut's religious symbol-centric templates. Explore a diverse range of designs that prominently feature sacred symbols like Om, Swastika, and deity representations. Customize these templates with CapCut's intuitive tools, adjusting colors and layouts to amplify the spiritual significance of the symbols. With CapCut's user-friendly interface, you can effortlessly create puja invitation cards that exude reverence and encapsulate the essence of the religious ceremony.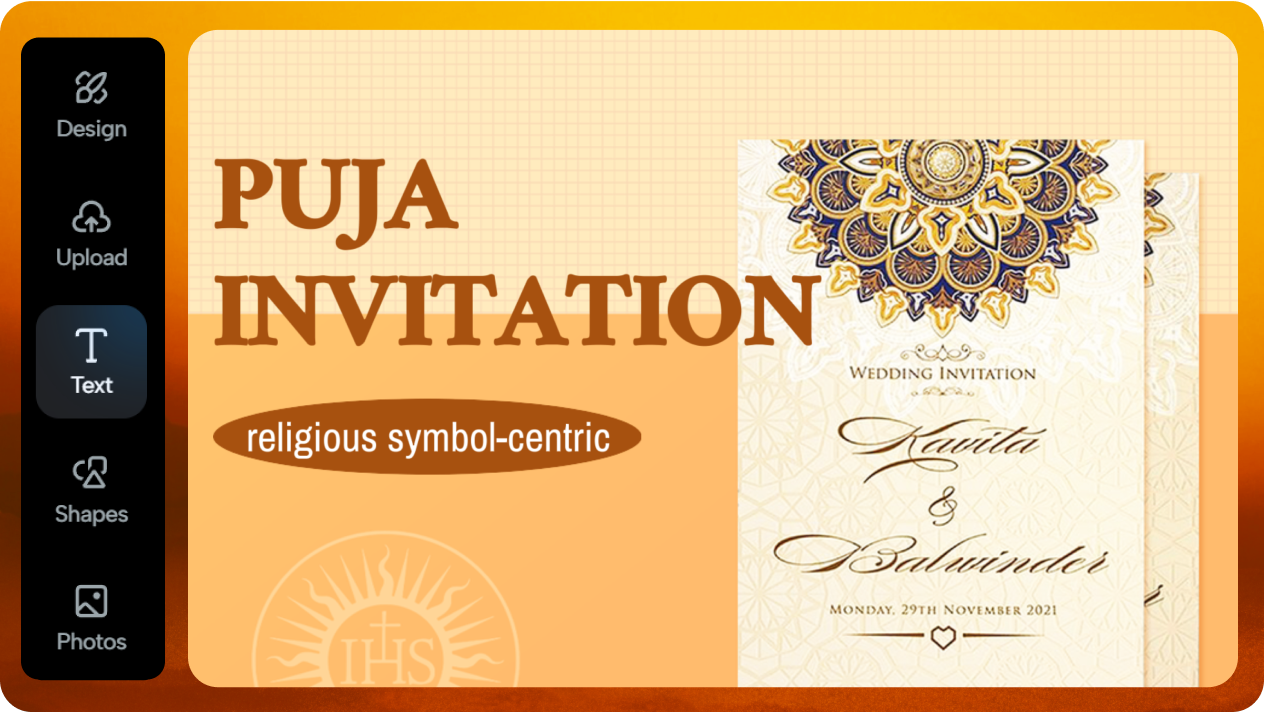 Create multi-language invitations
Unlock the power of diversity with CapCut's multi-language invitation templates. Seamlessly convey your puja invitation in various languages, ensuring inclusivity for all recipients. Browse through CapCut's collection of designs, and effortlessly edit text to accommodate different languages. Tailor your invitations to resonate with guests from diverse linguistic backgrounds, all while enjoying CapCut's user-friendly interface and creative flexibility. Create multi-language puja invitations that bridge cultures and foster a sense of unity through shared celebration.