With CapCut, you'll access royalty-free music as background and sound effects as enhancement, all of which work within a sleek UI and will elevate the quality of your music videos by setting the tone, theme, and vibe. If you produce punk rock, choose a dark, moody filter. If you're a pop singer, pick something bright. No matter what genre you produce, there is a filter to match. When you're in a hurry, plug your footage and songs into a preset template.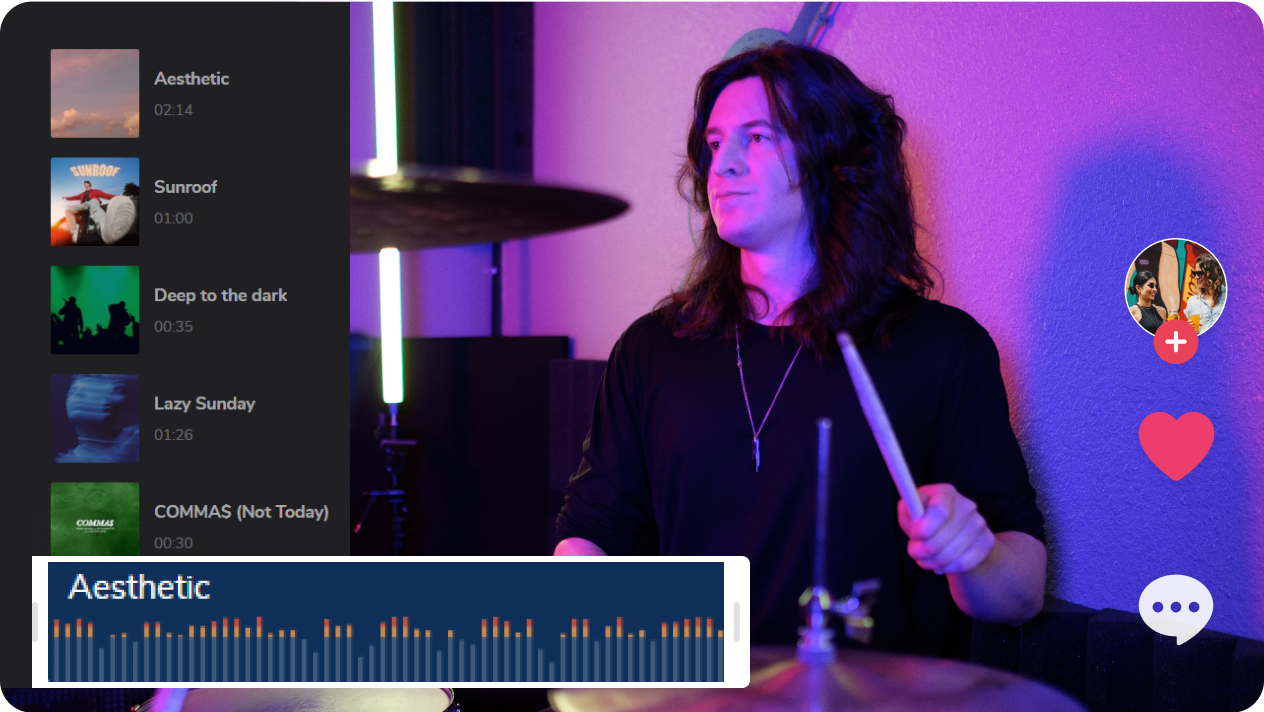 If you dream of creating a music video but lack the tunes, just turn to take advantage of the audio-editing tools, such as Noise Remover, Volume Changer, Speeder, Reverser, Fade-in/-out, and Pitch Converter. Best of all, every asset and feature comes with a low learning difficulty. Not even the coolest beats hide behind a paywall. Everything in the toolbar-including common and advanced soundtrack adjustment functions—is at your disposal.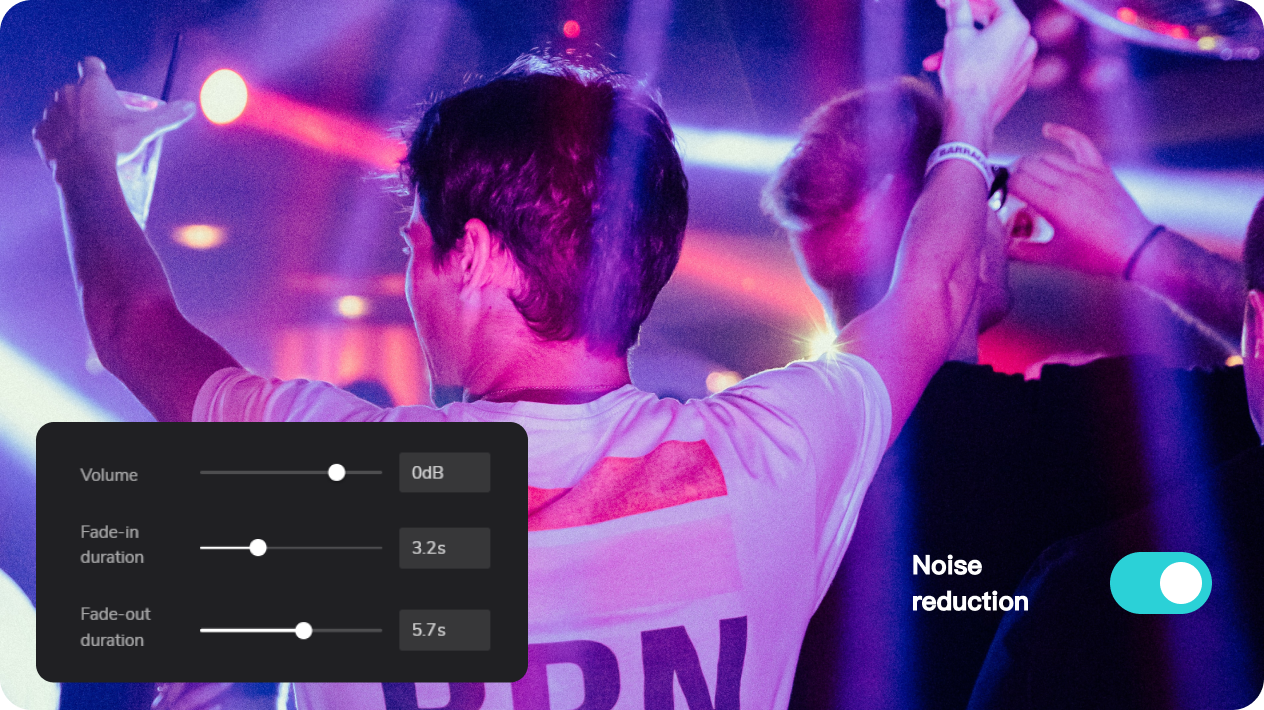 Never sacrifice quality. Record in your phone's highest resolution, and film your latest gig in 4k Ultra HD– a great music video maker won't flinch. The music industry has a low tolerance for low-quality productions, so to give yourself the best chance of success, you'll need an online editor that will keep your footage crisp. CapCut can easily create a video with music, even if you're working with large, HD files. Don't forget to store the massive files in the cloud drive.