Create design mood boards
Unleash your creativity with CapCut's design mood boards, where imagination knows no bounds. Immerse yourself in a world of limitless possibilities by curating exclusive color schemes, innovative typography, captivating textures, and one-of-a-kind images. Whether crafting a logo, website, or interior space, This free mood board creator empowers you to bring your unique vision to life. Seamlessly personalize layouts, experiment with diverse design elements, and watch your ideas flourish. Share your extraordinary design mood boards with clients and collaborators, guaranteeing that your projects stand out with distinction and originality.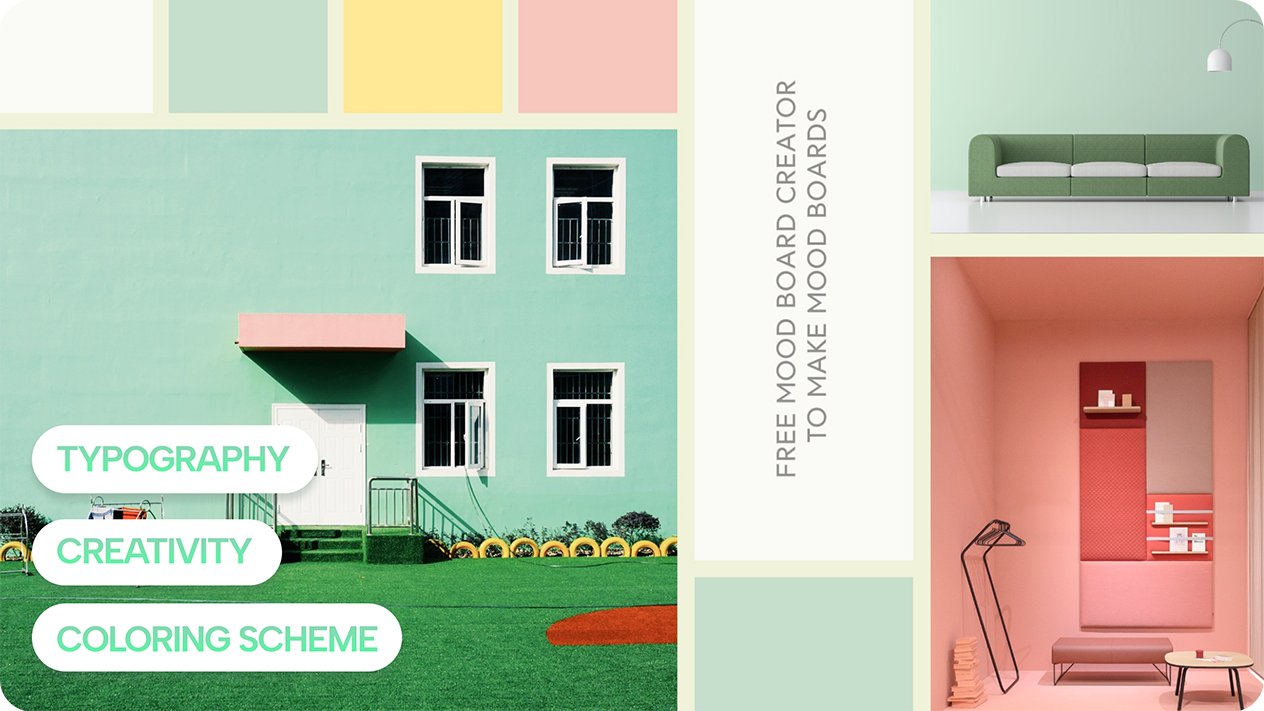 Create interior Design mood boards
Elevate your interior design projects with CapCut's creative mood boards. Browse through CapCut's rich library of templates or start from scratch to curate the perfect collection of furniture, decor elements, color palettes, and textures. With CapCut mood board generator's user-friendly tools, effortlessly arrange and customize layouts to capture your design vision. Create stunning interior design mood boards that express the ambiance, style, and theme of your project. Impress clients and collaborators with visually engaging mood boards, transforming your ideas into captivating realizations.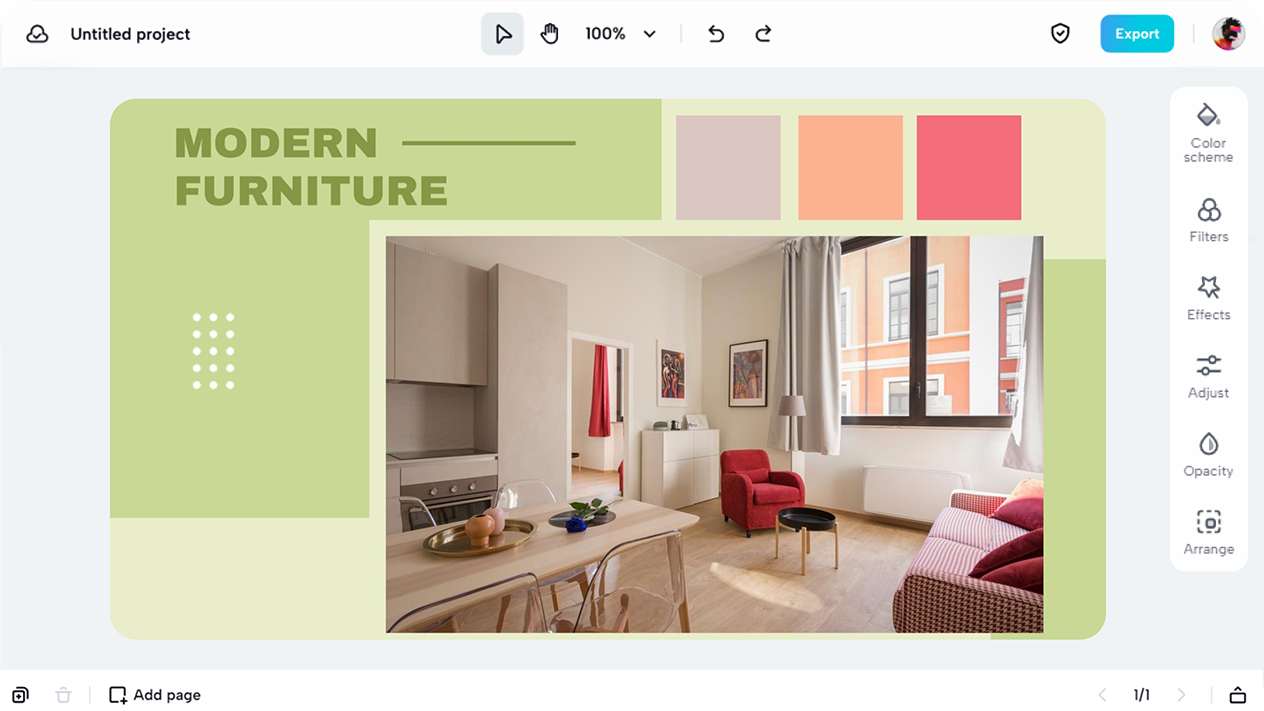 Create fashion mood boards
Unleash your fashion flair with CapCut's captivating fashion mood boards. Discover a wealth of templates or design from scratch to curate stunning fabric swatches, fashion sketches, garment silhouettes, and captivating color combinations. CapCut online mood board maker's intuitive interface allows seamless customization of layouts, empowering you to create visually striking fashion mood boards. Share your style visions with clients and collaborators, ensuring your fashion projects exude creativity, elegance, and originality. With CapCut, bring your fashion concepts to life and make a bold statement in the industry.