Opt for cheerful, uplifting, or gentle melodies
When creating a cute video, choose cheerful, uplifting, or gentle melodies to enhance the overall mood. CapCut, a popular cute video editing app, offers a range of music options that can add an adorable touch to your video. Browse through CapCut's extensive library of soundtracks and select one that matches the cute and joyful vibe you're aiming for. Experiment with different melodies to find the perfect one that complements your footage and brings out the cuteness factor.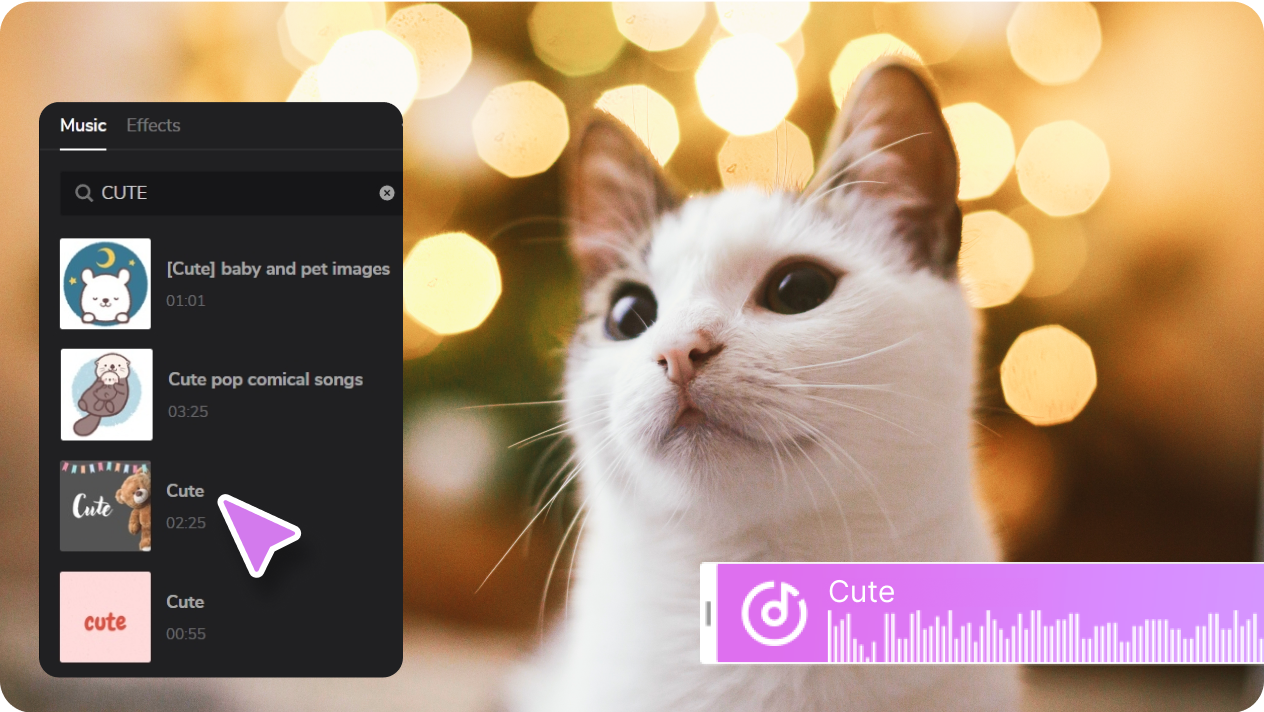 Trim the clips, arrange them in a logical sequence
With CapCut cut video maker, you can easily trim your video clips and arrange them in a logical sequence. Use the intuitive editing tools to remove any unwanted parts and create a concise and engaging video. Drag and drop the clips onto the timeline, arranging them in the desired order to tell a coherent story. CapCut provides a user-friendly interface that makes it simple to edit and organize your footage for a cute and captivating final result.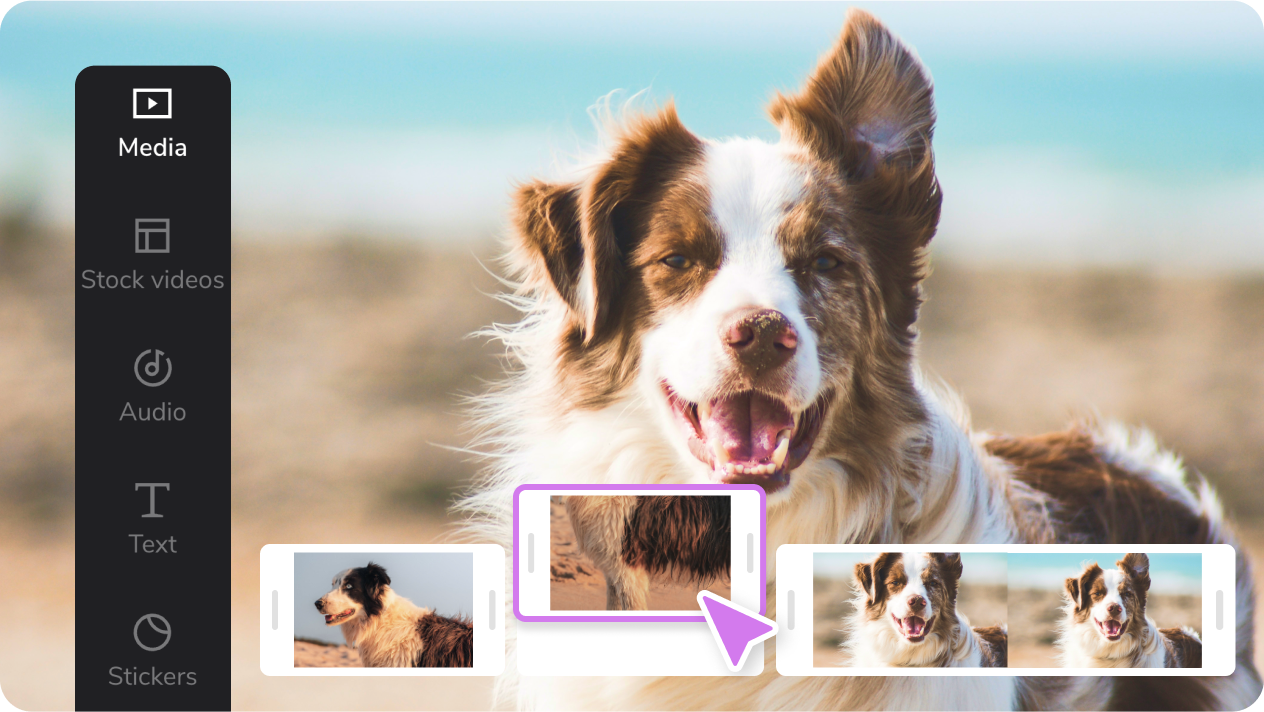 Consider applying color correction or filters
CapCut offers a range of color correction and filter options to enhance the visual appeal of your cute video. Experiment with different color adjustments, such as brightness, contrast, saturation, or temperature, to achieve the desired look. Additionally, explore the various filters available in CapCut to add a charming and whimsical touch to your footage. These editing features allow you to create a visually captivating and cohesive aesthetic that complements the cuteness of your video.