Create classic badge logos
With CapCut's creative tools, designing classic badge logos is a breeze. Explore CapCut's library of customizable templates, featuring intricate borders and vintage-inspired typography. Tailor the design with a timeless color palette and elegant elements that evoke a nostalgic charm. CapCut's user-friendly interface allows effortless customization, making it easy to create classic badge logos that add a touch of heritage and sophistication to your brand. Whether you're reviving a vintage brand or seeking timeless appeal, CapCut empowers you to craft classic badge logos that stand the test of time.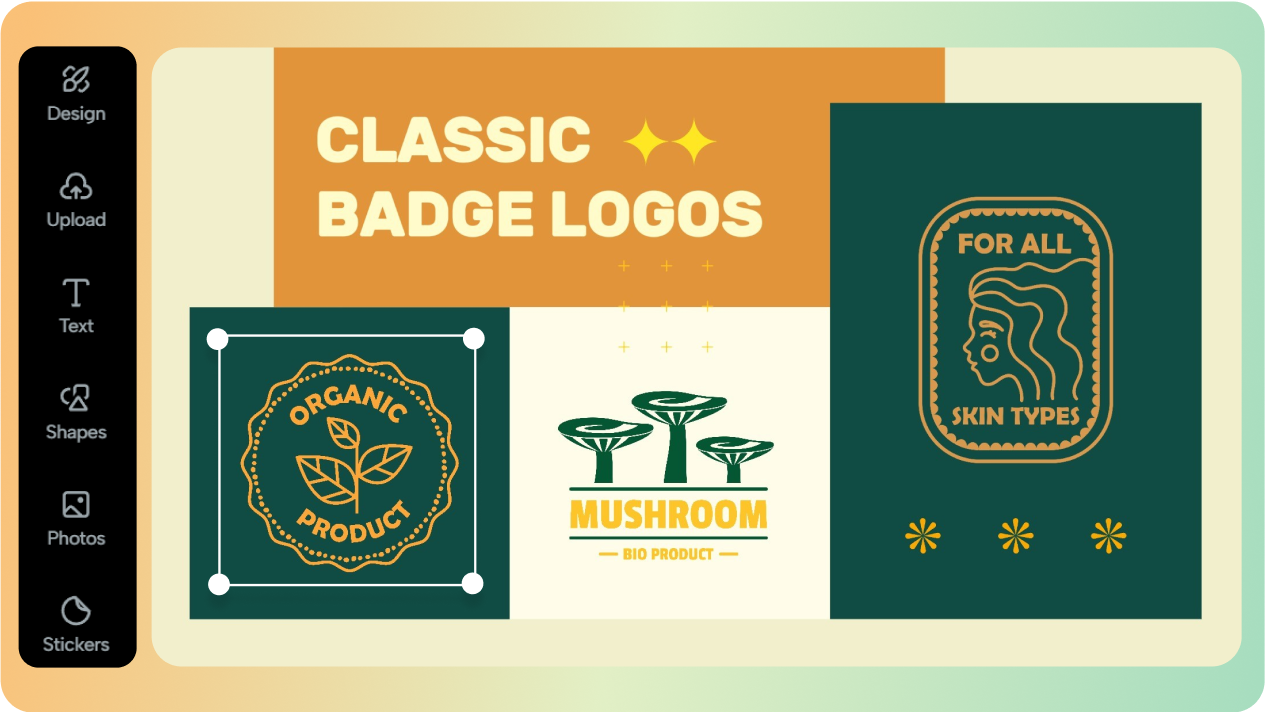 Create modern badge logos
CapCut makes creating modern badge logos a seamless process. Uncover a diverse range of customizable templates showcasing sleek lines, bold typography, and minimalist design elements. Infuse your logo with a contemporary color palette and stylish graphics that resonate with your brand's modern appeal. With CapCut's intuitive interface, effortlessly tailor the logo to fit your distinctive vision and preferences. Whether you're launching a cutting-edge brand or revitalizing an existing one, CapCut empowers you to design modern badge logos that exude sophistication and captivate your audience.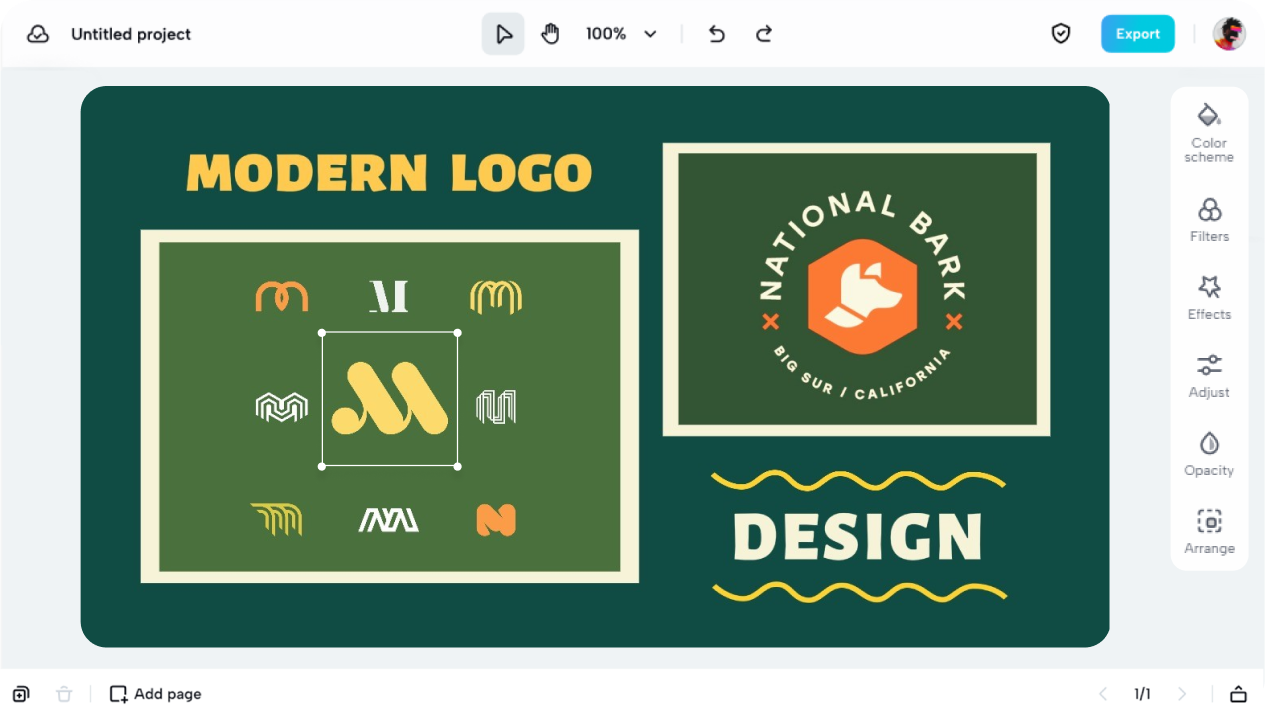 Create vintage badge logos
Evoke nostalgia with CapCut's design prowess in crafting vintage badge logos. Explore a rich assortment of customizable templates featuring distressed textures, retro fonts, and classic symbols. Add a warm color palette and aged effects to infuse your logo with a timeless charm. With CapCut's user-friendly platform, effortlessly personalize the logo to capture the essence of your vintage-inspired brand. Whether you're reviving a classic business or creating a retro aesthetic, CapCut empowers you to design vintage badge logos that radiate nostalgic appeal and captivate your audience.