Establish true levels and vibrant colors precisely
Automatically color correct exposure, contrast, and saturation with CapCut! Elevate your visuals with our AI color correction tool, empowering you to establish true levels and vibrant colors. Unlock the full potential of your images as you effortlessly enhance and perfect their appearance. Experience a new level of precision and accuracy in color correction.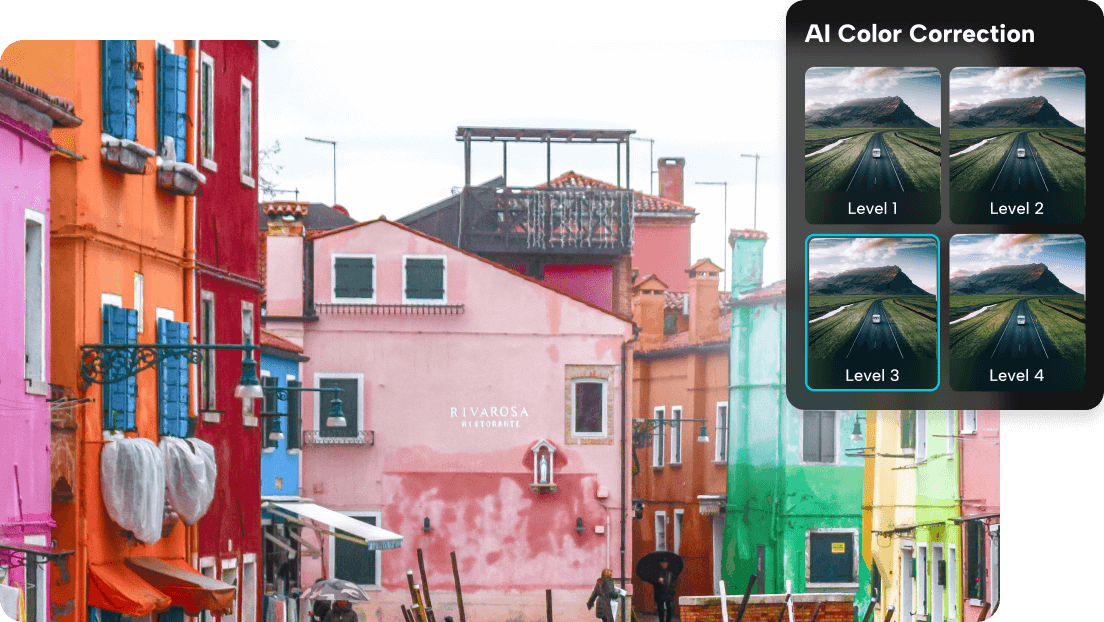 Make accurate and effective adjustments in seconds
Powered by advanced AI color correction algorithm, CapCut prides itself in making amazing adjustments within seconds. Effortlessly achieve accurate and effective color adjustments in seconds with our AI tool. Transform your photos with precision, saving time and achieving stunning visual results. Unlock the power of automated color correction for your creative endeavors.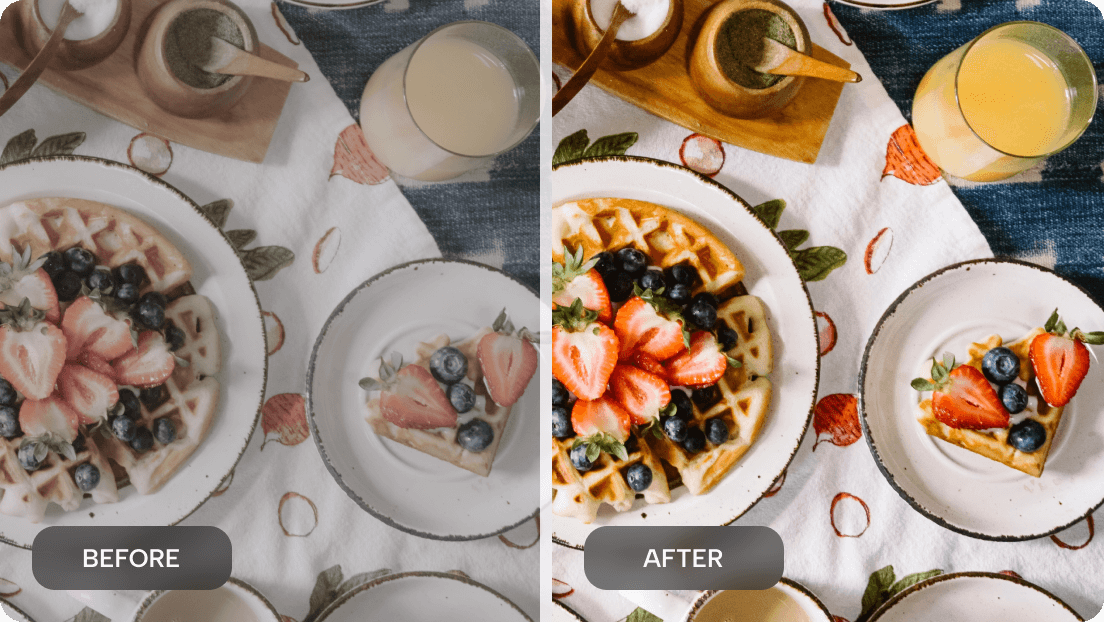 Create visual consistency throughout scenes
CapCut gives you freedom to enhance image quality without losing core elements with its AI color adjustment tool. Create visual consistency across all possible scenes with AI color correction. Achieve seamless color harmonization and enhance the overall look of your visuals, ensuring a cohesive and professional appearance throughout your project.