Upscale image by 400% without losing its natural look
Experience the magic power of our AI image enlarger that effortlessly upscales your images by 400%, while preserving their natural look and quality. Enhance details, sharpen edges, and transform low-resolution images into high-resolution masterpieces with this free image upscaler. Unlock the potential of your visuals with stunning clarity and precision.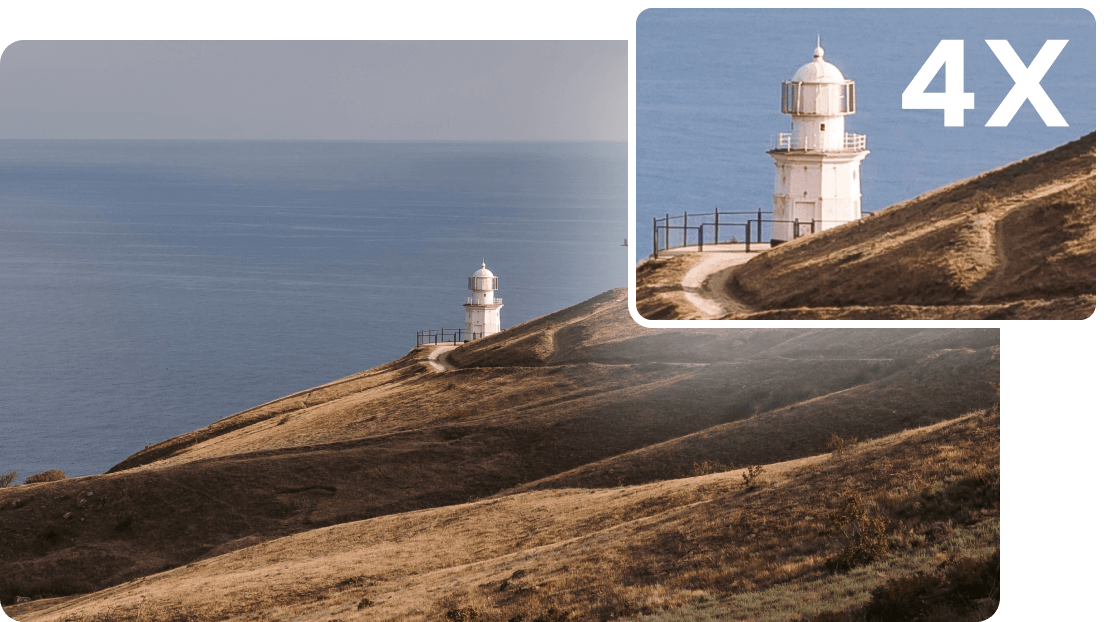 Enhance image quality by denoising and adding details
Elevate your images with the outstanding capabilities of our AI image quality enhancer. Say goodbye to noise and hello to enhanced image quality. Our image upscaler AI intelligently removes noise while adding intricate details, resulting in spectacular visuals that truly stand out. Experience the power of AI-driven image enhancement at your fingertips!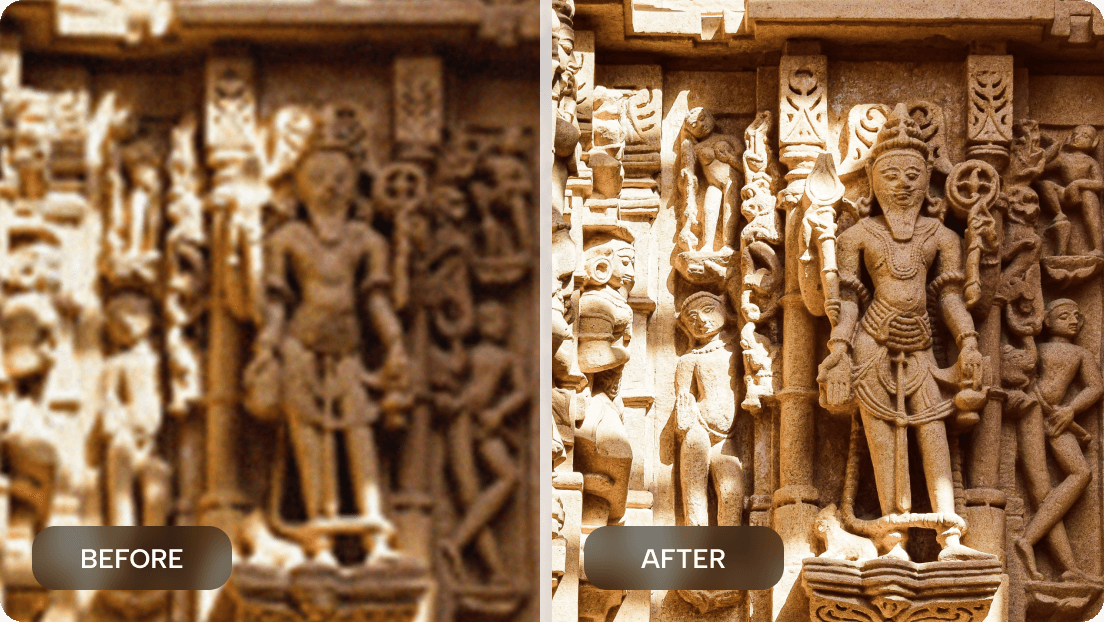 Process all kinds of photos to meet different needs
Unlock the potential of your photos with the best AI image upscaler. Versatile and adaptable, this AI picture enhancer effortlessly processes all types of photos including original shot pictures, drawing and generated ones that cater to diverse needs such as image creation, graphic design, and photo editing. Transform your images into high-resolution masterpieces with this powerful tool designed to exceed your expectations.