Convert text to speech voices of diverse languages
Type the text you want to change from text to speech in the box and set your desired language from the dropdown options. Supported languages include English, Korean, Portuguese, Turkish, Spanish, Indonesian, Russian, German, Arabic, French, and more.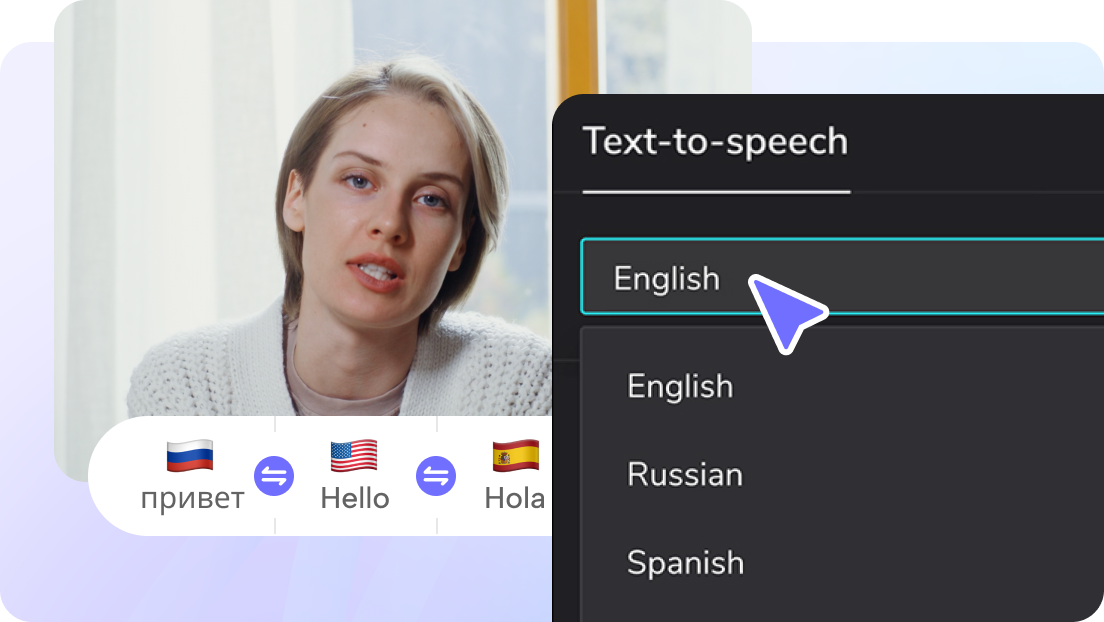 Select the right voice for the video
Want a dynamic change between realistic male and female voices or tones? Explore the rich library of available female and male voices. Select a voice that fits in with your video content or brand story so as to connect better with your audience. Apply voice effects to spice up your content.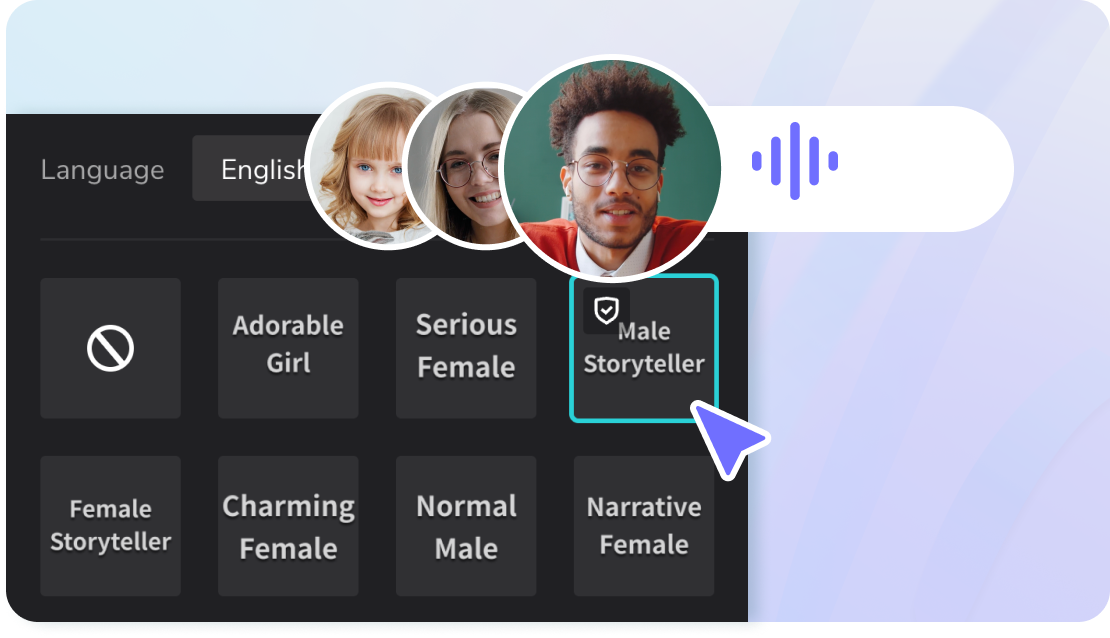 Set speech rate and volume as per your needs
Set the right speed for your video narration via the speed slider. You can set speech duration or pitch as you want. Feel free to customize audio parameters such as voice volume, fade in and fade out, and remove background noise from audio with one click.