Rotate that video for stunning visuals, anytime, anywhere
CapCut highlights user experience by enabling video editing on any web browser, desktop, and mobile. To create a cinematic experience, you can rotate your raw footage effortlessly or leave your team members the final say. We keep all users in mind from all skill levels, from beginners to professionals. Upload, rotate, edit, and share, all in one place.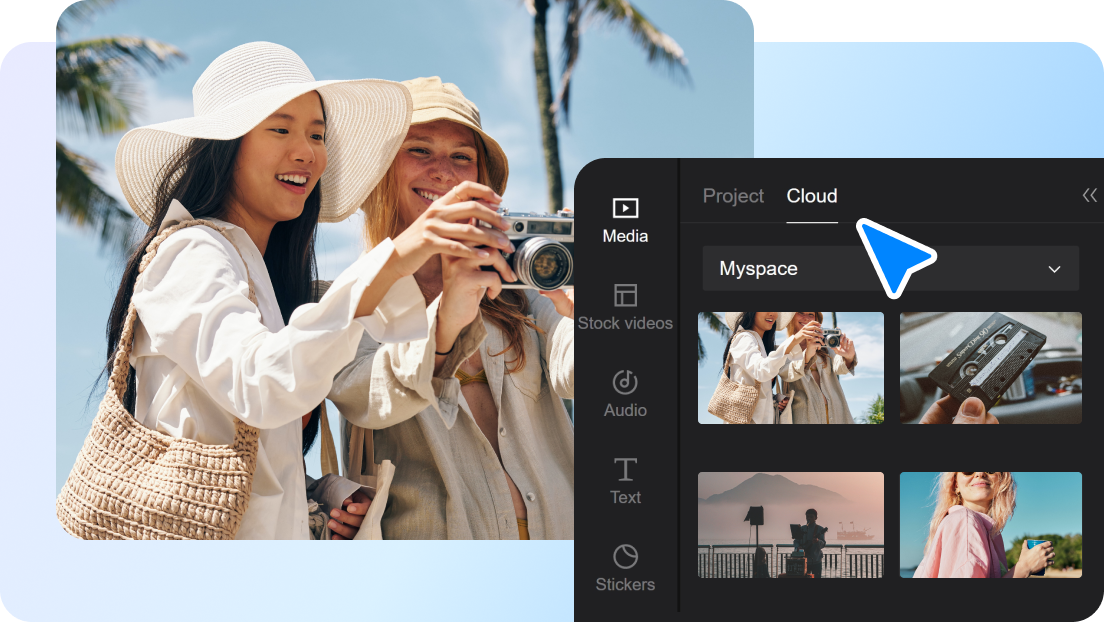 More than a video rotator - Polish footage in every single detail
Shot a footage in the wrong orientation? No worries! With CapCut, you can rotate the video 90 degrees or 180 degrees, flip it horizontally or vertically, or even rotate it at a custom angle. Shot video in poor light? Adjust the color, lightness, and effects manually, or launch the AI color correctness. To give your audience a lasting impression, apply filters and effects, keyframes, and speed curves. Want to say goodbye to shaky shots? Stabilize the footage with just one click.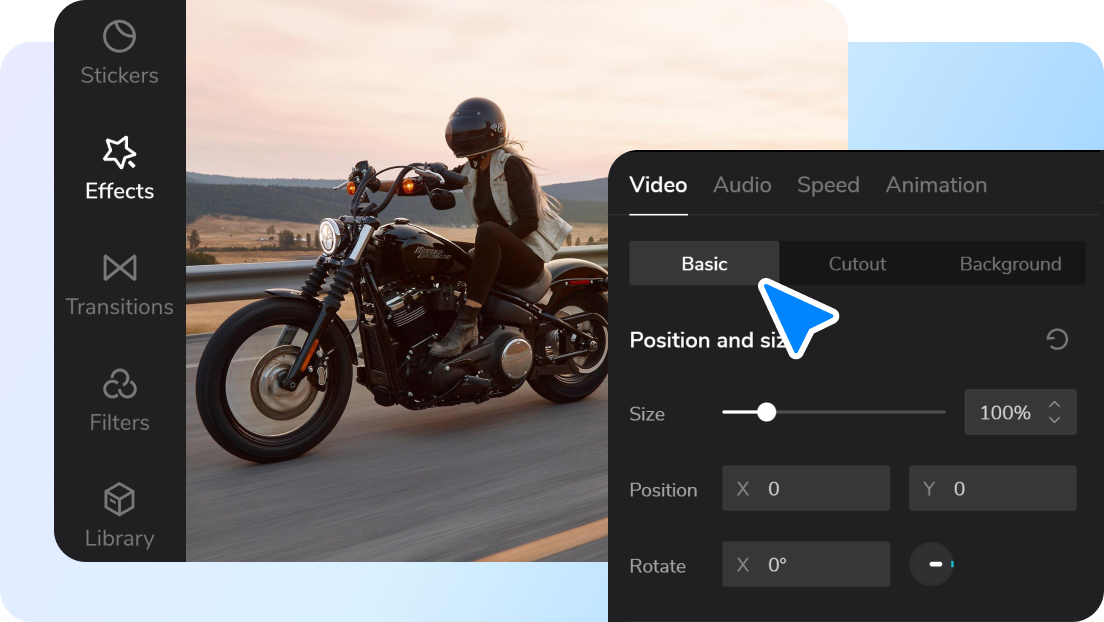 Rotate video free without losing quality, no watermarks as well
Rest assured your rotated video will be preserved without quality. CapCut enables custom settings during the export process and stamps no watermarks on your creative works. File name, resolution, frame rate, format, and quality are all at your disposal. You have complete freedom to give your audience a lasting impression.