Find costless & endless memes/GIFs in the free stock
As a free meme editor, CapCut has become a haven for meme enthusiasts, offering a plethora of low-cost and endless memes and GIFs for creative expression. With its vast library of preloaded templates, effects, and transitions, users can easily create hilarious and viral memes to share on social media. From relatable reaction GIFs to cleverly edited video memes, CapCut becomes a go-to tool for meme-makers looking to unleash their creativity without breaking the bank.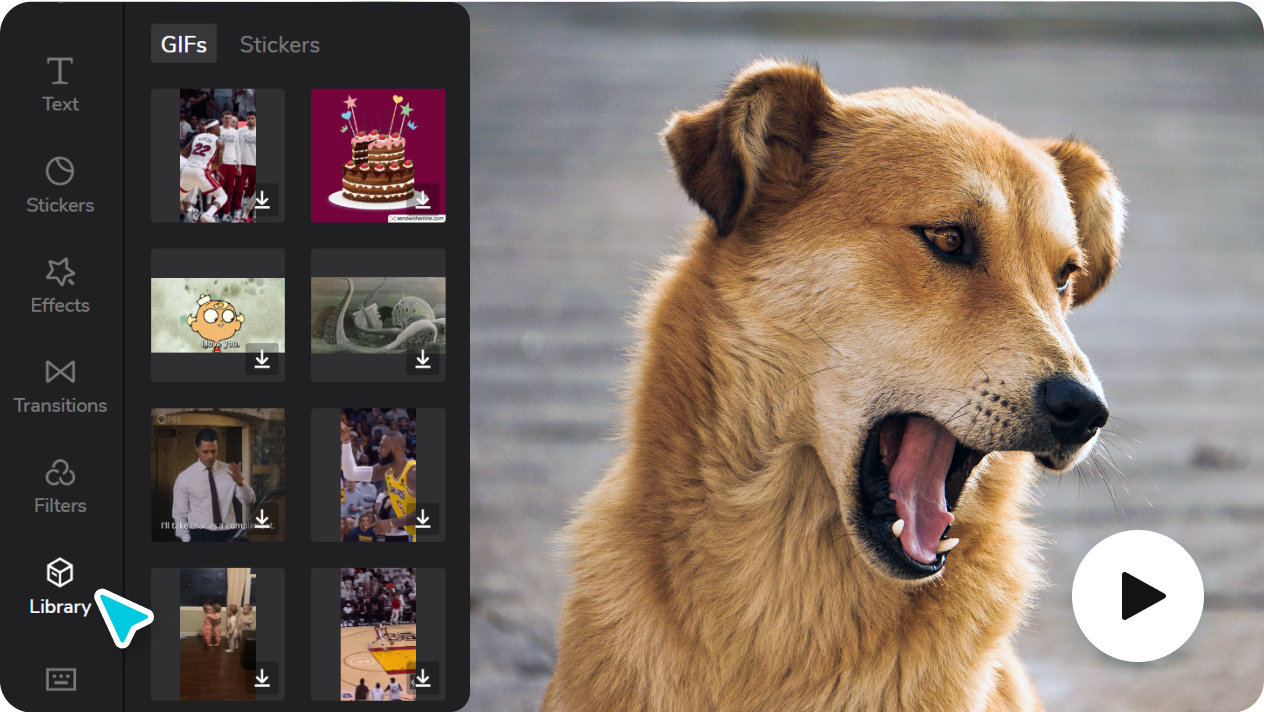 Overlay top text or bottom text on your meme to make it vivid
CapCut, the meme creator for free, offers dynamic and automatic text styles that elevate the visual impact of videos. With CapCut's extensive font library and editing options, effortlessly create eye-catching text animations that sync with the video's mood, tone, and style, saving time and effort in manual text animation. Create visually stunning videos with captivating text styles that make their content stand out in the crowded world of social media with CapCut meme maker.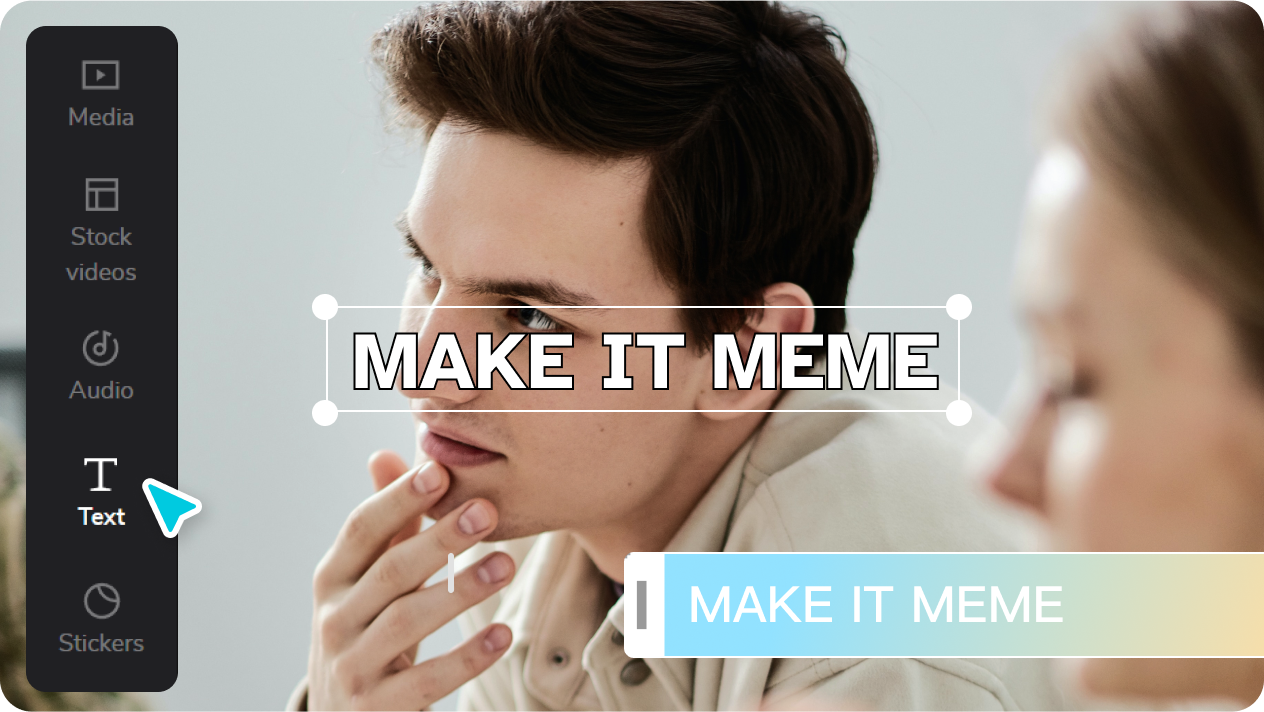 Use a set of tools like meme cropper and splitter
CapCut boasts a suite of intelligent and excellent built-in tools that empower users to make it meme easily. From advanced video editing features like trimming, cropping, and merging to audio editing tools for adjusting volume, adding music, and voiceovers, CapCut offers a comprehensive set of tools for crafting visually appealing videos. Additionally, CapCut's intuitive interface and user-friendly controls make it accessible for both meme beginners and experienced editors alike.