Automatically transcribe video to text in seconds
Powered by automatic speech recognition technology, CapCut recognizes speech in the video or audio, creates captions in seconds, and translates the captions into your target language. The auto-created captions will be displayed on the screen in sync with real-time playback.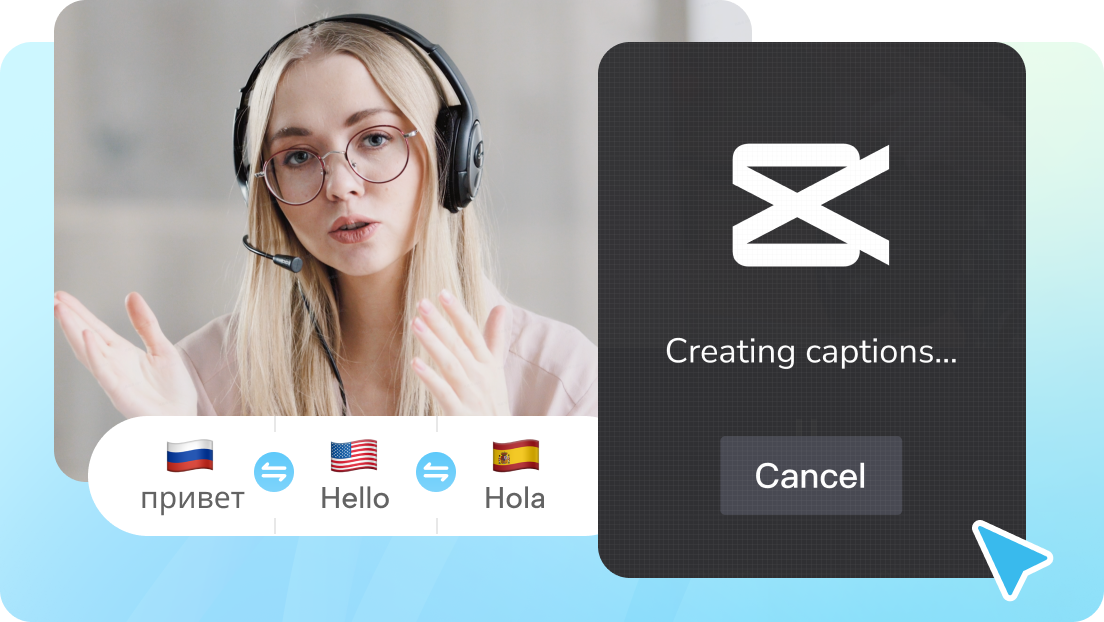 Transcribe video to text in multiple languages
Want to make your video more searchable and accessible by transcribing video to text in your target language? CapCut allows for video-to-text transcription free in multiple languages including Chinese, English, Japanese, Korean, and more underway.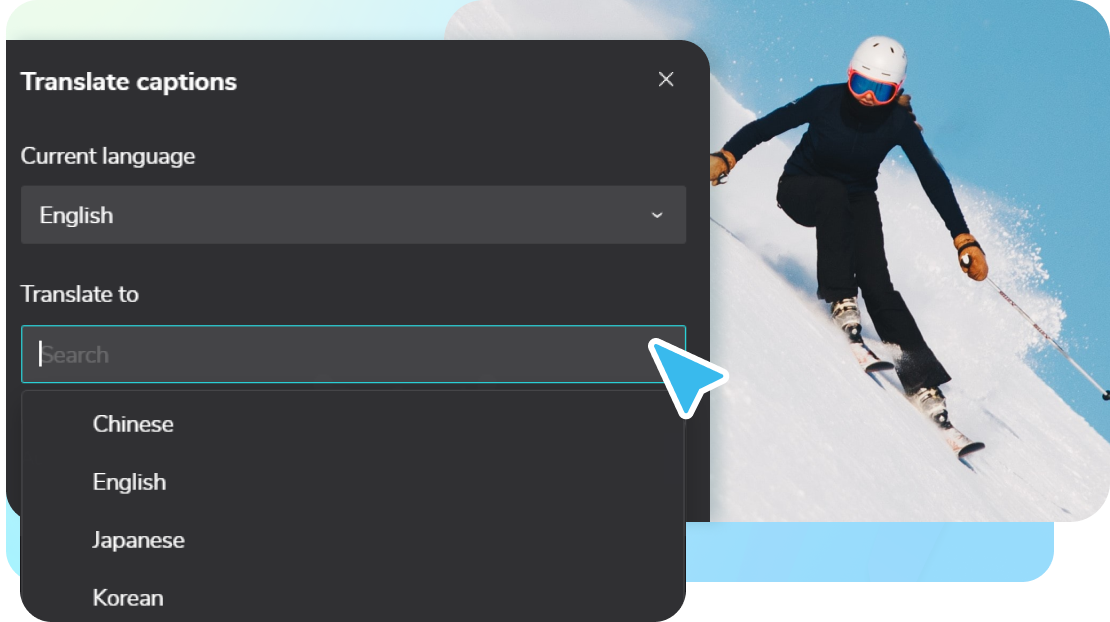 Transcribe video to text free online, anytime, anywhere
Start video transcribing tasks in CapCut at no extra charge. Sign up for an account online, install the video editor on your PC, or download the CapCut App on Google Play and App Store. Try this versatile video transcriber free, whenever, wherever you like.