Varied free text effects and templates to restyle video
Adding text to video clips as watermarks, subtitles, intros, or end credits will elevate your content, support your viewers, and boost your brand's recall. CapCut boasts varied, trending text styles and templates categorized by hue and luminance. Apply them to make your videos distinctive, market your business, or get more viewers on multiple platforms.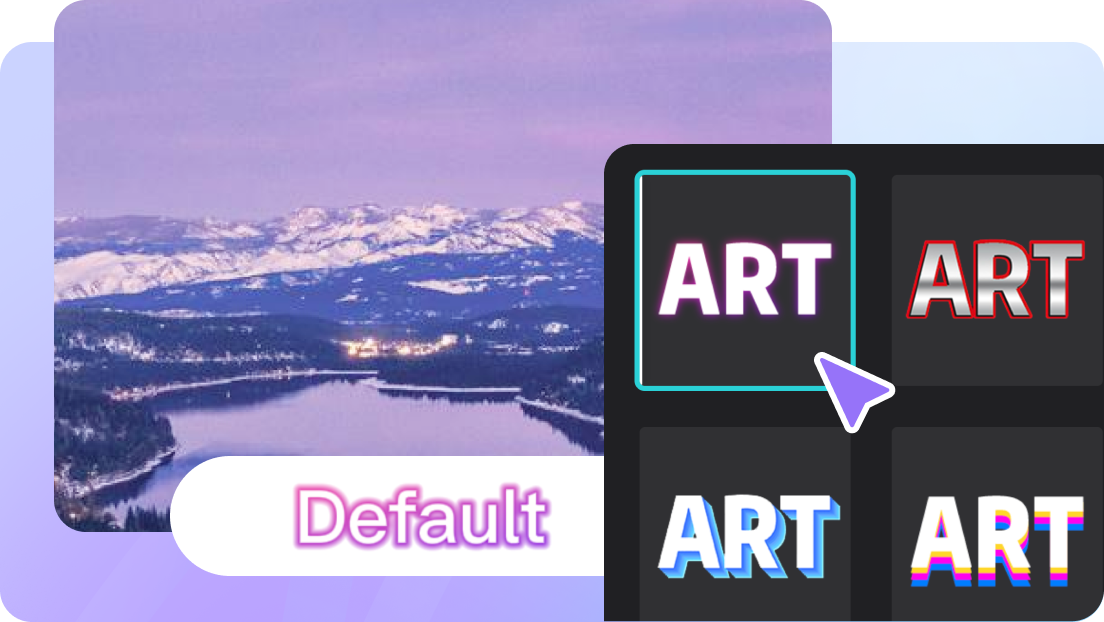 Complete freedom to customize text style and animation
It's one thing to add text to a video, it's another thing to customize it as per your preference. CapCut's mission is to meet all your needs by offering diverse custom options. Change text style, format, font, and color, and adjust its spacing, transparency, and alignment. The point is, the added text can be turned into speech featuring lifelike female and male voices.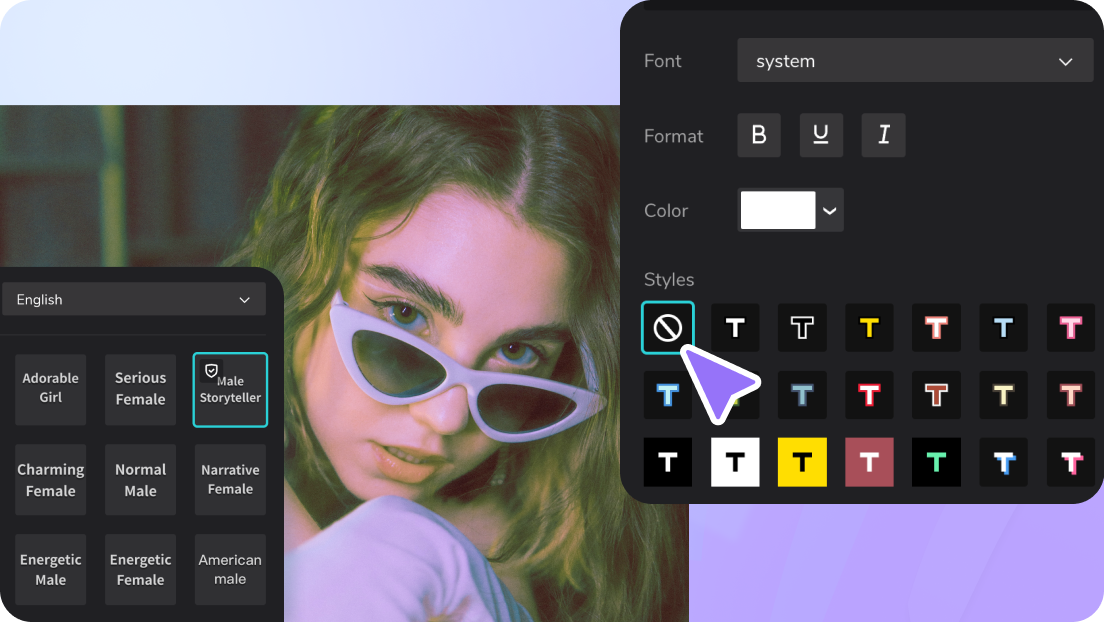 Add text and captions to video on multiple platforms
Want to edit videos online without installing software? CapCut allows you to add text to videos online with easy clicks whenever you like. Start your editing journey online by signing up with your Google, TikTok, or Facebook account. Anyway, you can add text to the video on a PC or mobile when encountering internet connection problems.