Assets: Drag-and-drop feature with pre-designed logo templates
CapCut is a cool Twitch logo maker that offers a drag-and-drop feature with pre-designed logo templates and assets. With this feature, users can easily customize their logos by simply dragging and dropping elements onto the CapCuts. The best Twitch logo maker provides a variety of professionally designed logo templates and assets, such as shapes, icons, and fonts, which users can effortlessly incorporate into their logo designs. This intuitive feature simplifies the logo creation process and allows users to create visually appealing logos without the need for extensive design skills.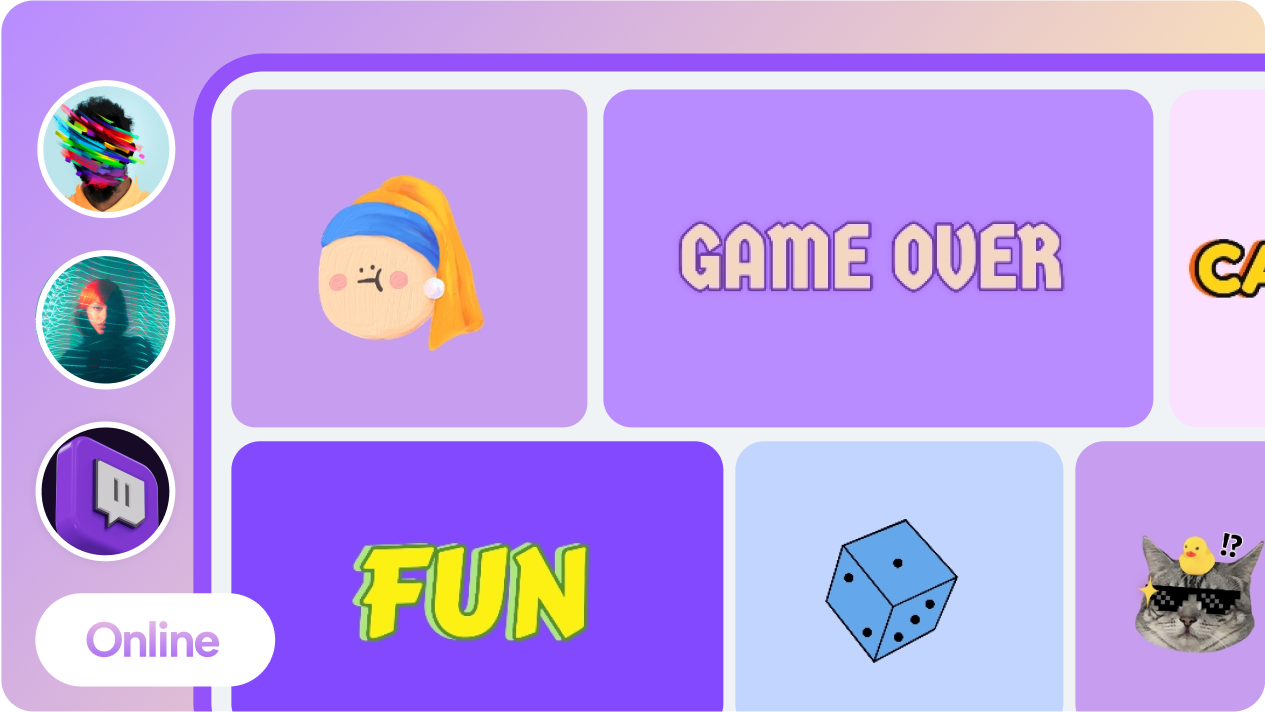 Tools: A set of functions to modify logo's colors, fonts, shapes, and layouts
CapCut provides users with a comprehensive set of tools to modify logo elements. These tools include options to adjust colors, change fonts, manipulate shapes, and modify layouts. Users can easily customize their logos by selecting different color schemes, applying various font styles, resizing and reshaping elements, and arranging them in different layouts. These flexible editing functions empower users to personalize their logos and ensure that they align with their branding and creative vision.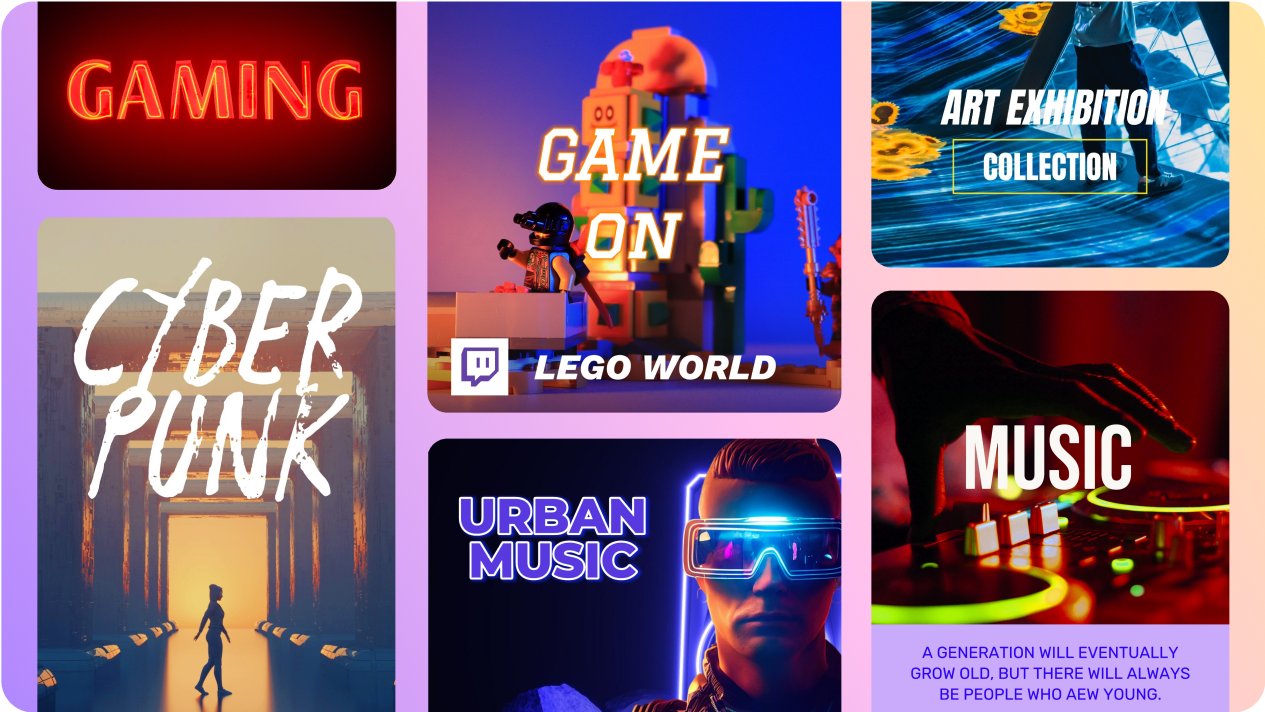 Team: It allows for collaboration, making the process more interactive
The free Twitch logo maker free no watermark also supports collaboration, making the logo design process more interactive. Users can invite others to collaborate on logo projects, enabling multiple individuals to contribute, provide feedback, and work together on refining the design. This collaborative feature enhances teamwork and allows for a more dynamic and inclusive creative process. Users can easily share project files, exchange ideas, and collectively make decisions, ensuring that the final logo design meets the desired vision and incorporates the input of multiple team members.