Create chronological collage
Leverage CapCut's design prowess to seamlessly construct a captivating chronological collage. Utilize CapCut's intuitive platform to arrange your family's photos in a visually engaging sequence, tracing the passage of time. With customizable templates, fonts, and design elements, you can create a unique collage that elegantly encapsulates your family's journey. Empower your storytelling with CapCut's tools, ensuring your chronological collage becomes a cherished visual narrative of your family's evolving moments and shared experiences.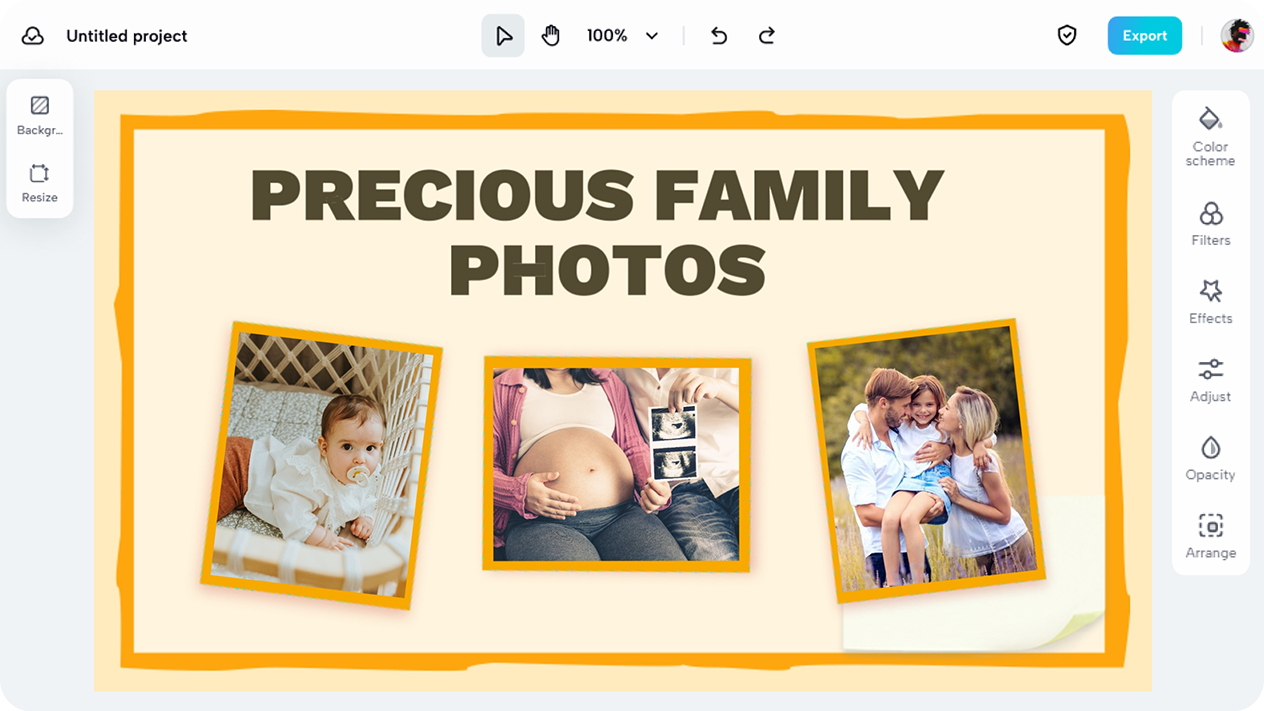 Create candid moments collage
Harness CapCut's creative toolkit to craft an authentic candid moments collage. With its user-friendly platform, curate a collage that captures the natural interactions, emotions, and everyday joys of your family. Seamlessly compile candid photos in CapCut's customizable templates, and enhance them with fonts and design elements. CapCut empowers you to design a candid moments collage that beautifully encapsulates the genuine essence and cherished memories of your family's unscripted and heartfelt moments.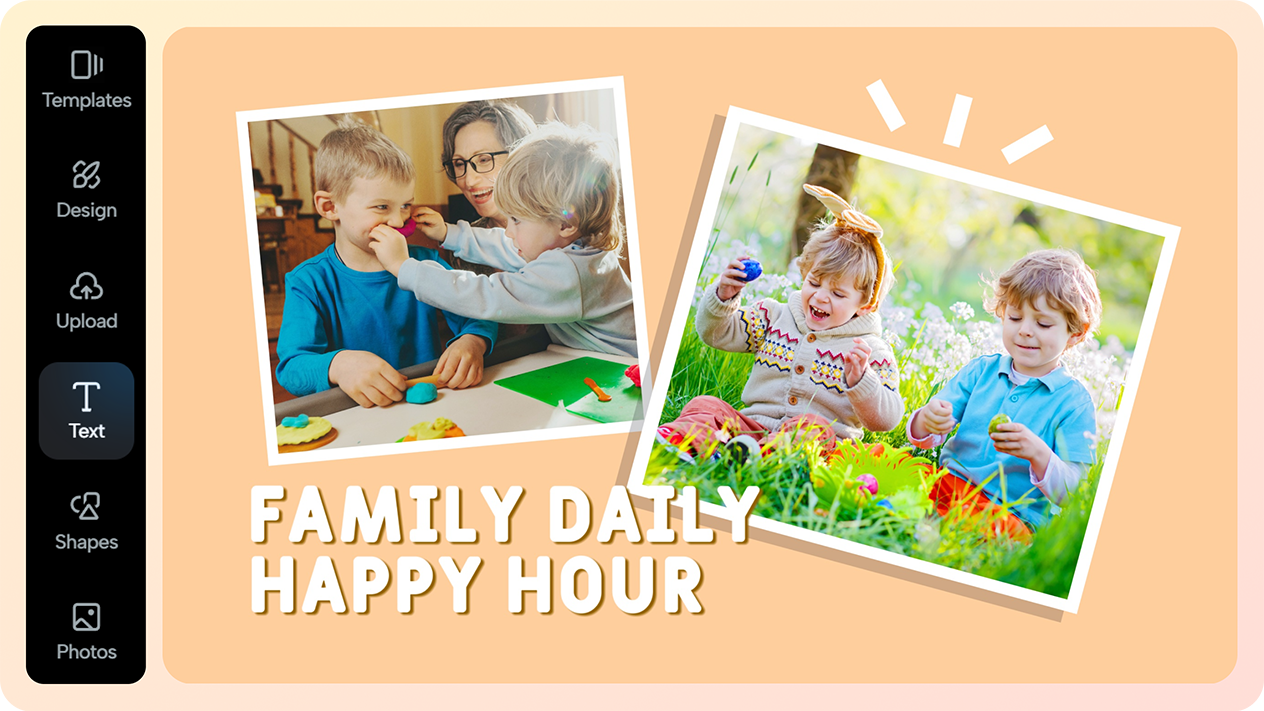 Create three-generation collage
Easily create a heartwarming three-generation collage with CapCut's creative resources. Utilize CapCut's intuitive platform to design a visually compelling collage that showcases the bond between grandparents, parents, and children. Incorporate CapCut's customizable templates, fonts, and design elements to arrange photos that depict the unity and connection of three generations. With CapCut, craft a meaningful three-generation collage that celebrates the enduring love, values, and shared experiences within your family lineage.