Create promotional bumper stickers
Immerse yourself in the enchanting realm of CapCut, where the magic of creativity knows no bounds. Unleash your imagination and create promotional bumper stickers that radiate uniqueness and charm. With a treasure trove of customizable templates and bewitching design elements, craft stickers that embody your brand's personality and captivate onlookers. Let your marketing campaigns take flight with striking visuals, enticing offers, and irresistible calls-to-action that leave a spellbinding impact on every passerby. Embrace the enchantment of CapCut's bump sticker creator to forge promotional bumper stickers that stand out from the crowd and weave a tale of success for your brand.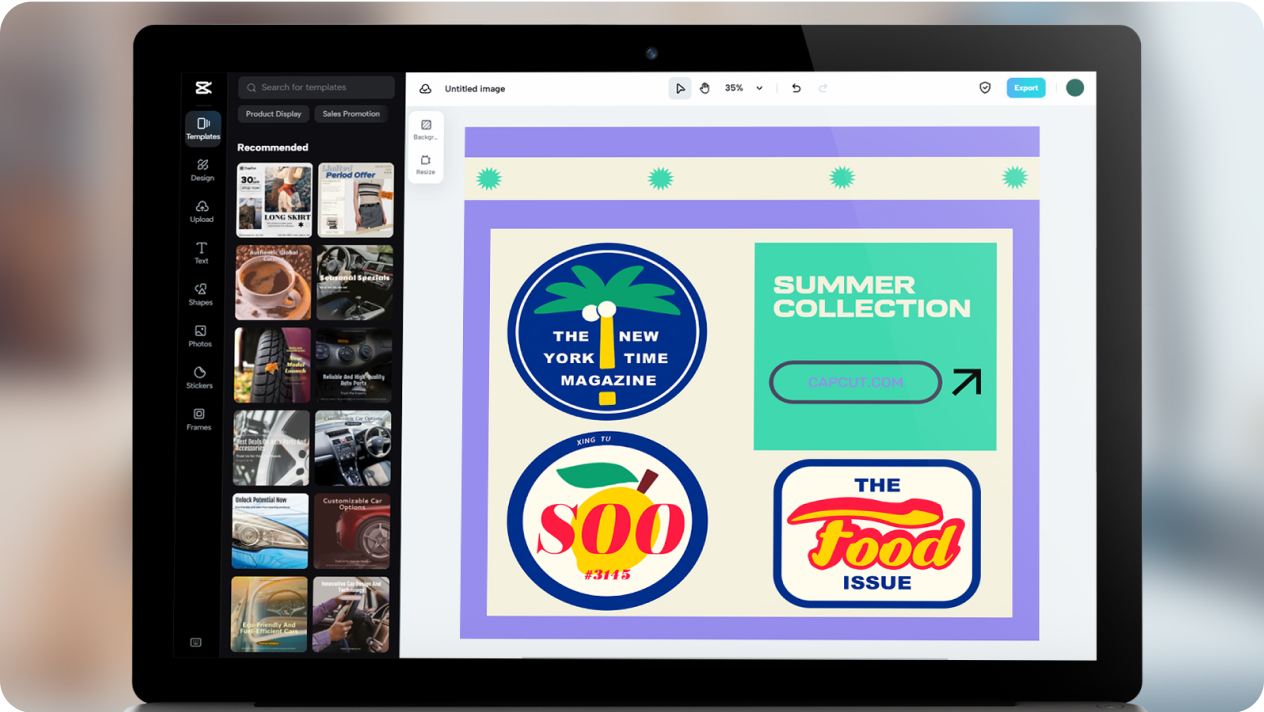 Create support and cause bumper stickers
With CapCut's enchanting design toolkit, creating support and cause bumper stickers becomes an empowering journey. Harness the magic of customizable templates and captivating graphics to raise awareness for your cause or charity. Craft stickers that touch hearts, featuring powerful messages and compelling visuals that inspire support and unity. Share your purpose with the world, using this online bump sticker maker's user-friendly platform to design bumper stickers that rally communities together and ignite positive change. Let your cause shine and create a lasting impact with CapCut's creative sorcery.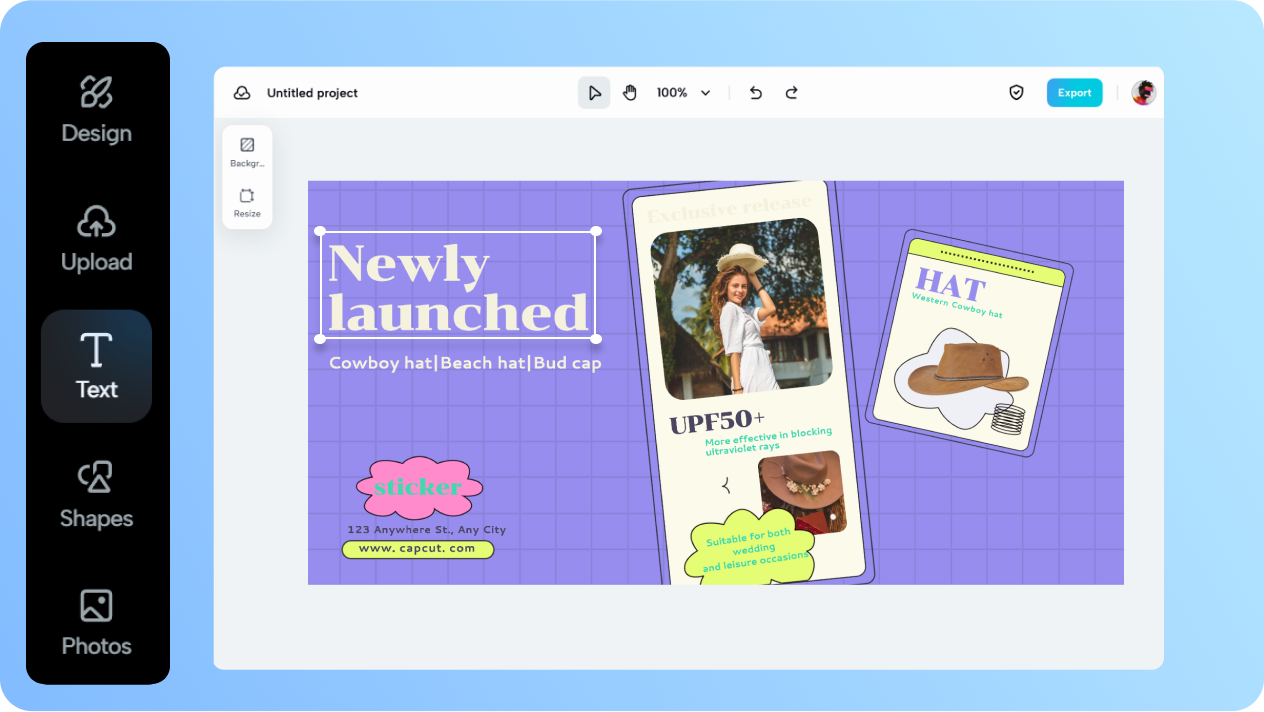 Create humorous and witty bumper stickers
Unlock the world of wit and humor with CapCut's enchanting design platform to create humorous and witty bumper stickers. Dive into a realm of endless creativity, using customizable templates and whimsical graphics to craft stickers that tickle funny bones. Infuse your unique sense of humor into the design, delivering witty messages and clever jokes that bring smiles to faces. With this bump sticker generator's magic at your fingertips, design bumper stickers that spread joy and laughter, making every journey a delightful adventure.