TikTok Marketing Strategy Guide for 2023
Hello and welcome to today's discourse on creating your TikTok marketing strategy. This article will discuss TikTok marketing and how to plan your TikTok strategy.
*No credit card required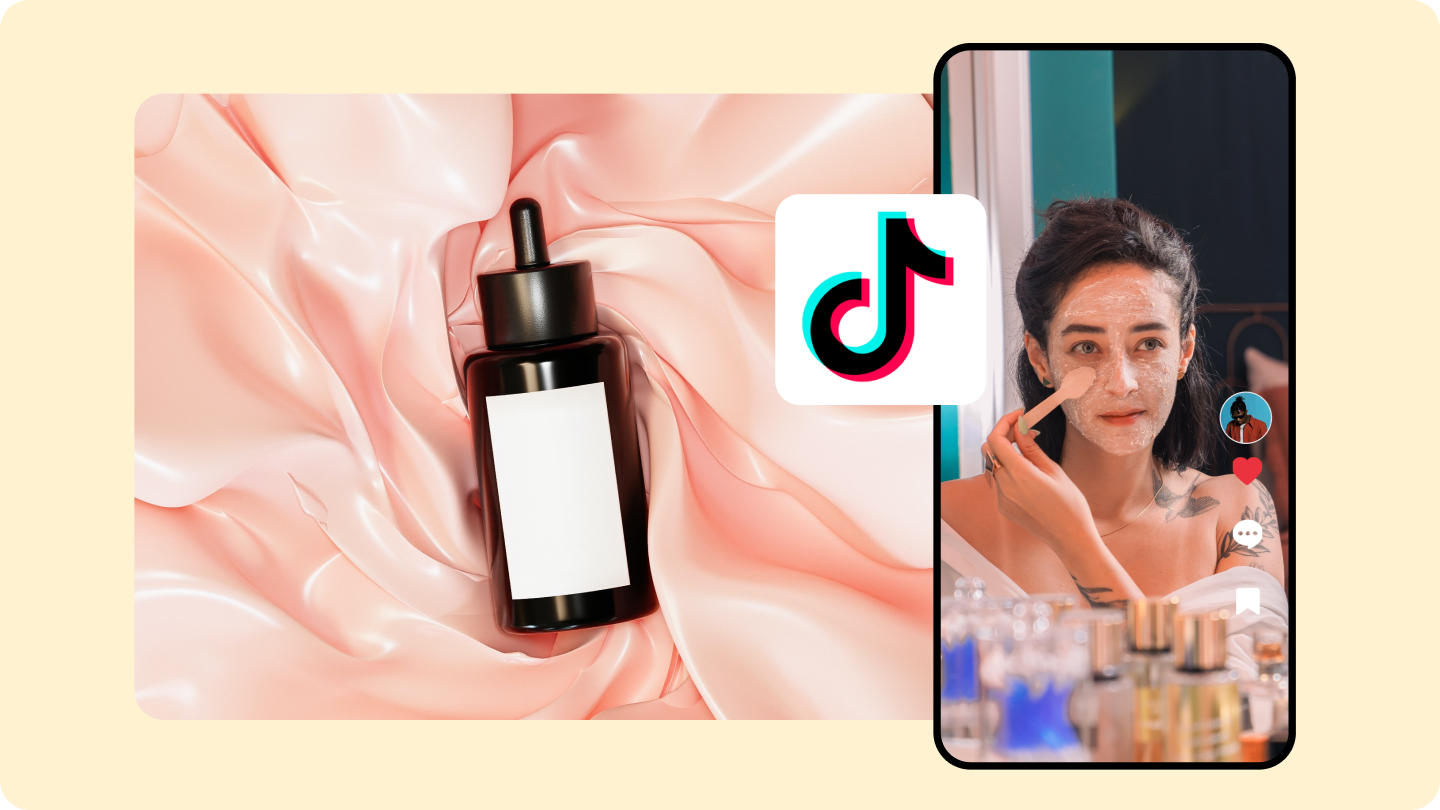 Follow the Tiktok Hashtag Strategy
The first principal of TikTok marketing is mastering the art of hashtags. At first, selecting the right hashtags might be confusing. However, there is in fact a science to choosing hashtags that will boost post engagement.


Hashtags go stale faster than bread, so keep yours fresh. You should do your best to follow the current trends. Don't try to be original, use hashtags that are already successful. As the parade of engaging content marches by, join in.


Never pass up a branded hashtag or hashtag challenge. Jump on the bandwagon; join every hashtag challenge that graces TikTok. Even if the challenge isn't related to your brand, joining in will give your content a better chance of trending.


Finally, a successful TikTok hashtag strategy straddles the line between niche and mainstream. Choose a mix of popular hashtags, then mix them in with less competitive ones. You should be trendy enough to float in the mainstream, but niche enough to be unique.


Set a Tiktok Content Strategy
The beauty of TikTok is that small businesses are on equal footing with major corporations. Organic content thrives on TikTok. Small businesses don't need a studio or a big advertising budget. In fact, a clever, organic video will resonate with more viewers than anything with a corporate seal.


Organic videos should be the heart of your TikTok content strategy. Don't try to be ultra professional. Instead, be yourself, have fun. This will appeal to your viewers. TikTok shoppers want to buy products from a human, not a faceless corporate entity.


Viewers on TikTok have a high tolerance for low quality videos (so long as said videos are entertaining). The video can be filmed with a flip phone as long as it's funny. The principle that separates successful TikTokers from hacks is creating content that entertains.


Don't focus too much on production quality, and don't get bent out of shape if you lack perfect lighting. These things help, of course, but they're not the most important aspect of creating engaging content. You are the most important feature of your video. To make content that zings, you need to cultivate an exciting, electric personality. If you're fun and eccentric, viewers will love you. It doesn't matter if you film your videos in a studio or at your dining room table. All viewers want is to be entertained.
Follow Current TikTok Trends
Life moves fast on TikTok, and trends come and go in waves. Successful TikTokers ride these waves like surfers. The key to any TikTok strategy is learning to surf from wave to wave to maintain momentum.


Trends come and go, but one principle remains true: be trendy. In the real world, being classy and timeless creates an air of civility. Not on TikTok, however. TikTok is fueled by trends. Failure to jump in on the latest bandwagon will spell social media doom for any business wishing to thrive on TikTok. Following trends must be an integral part of your TikTok marketing strategy.


An added benefit to following and participating in TikTok trends is that it keeps your hashtags fresh. Following trends removes the guesswork. In short, following the crowd keeps your business securely moored in the mainstream.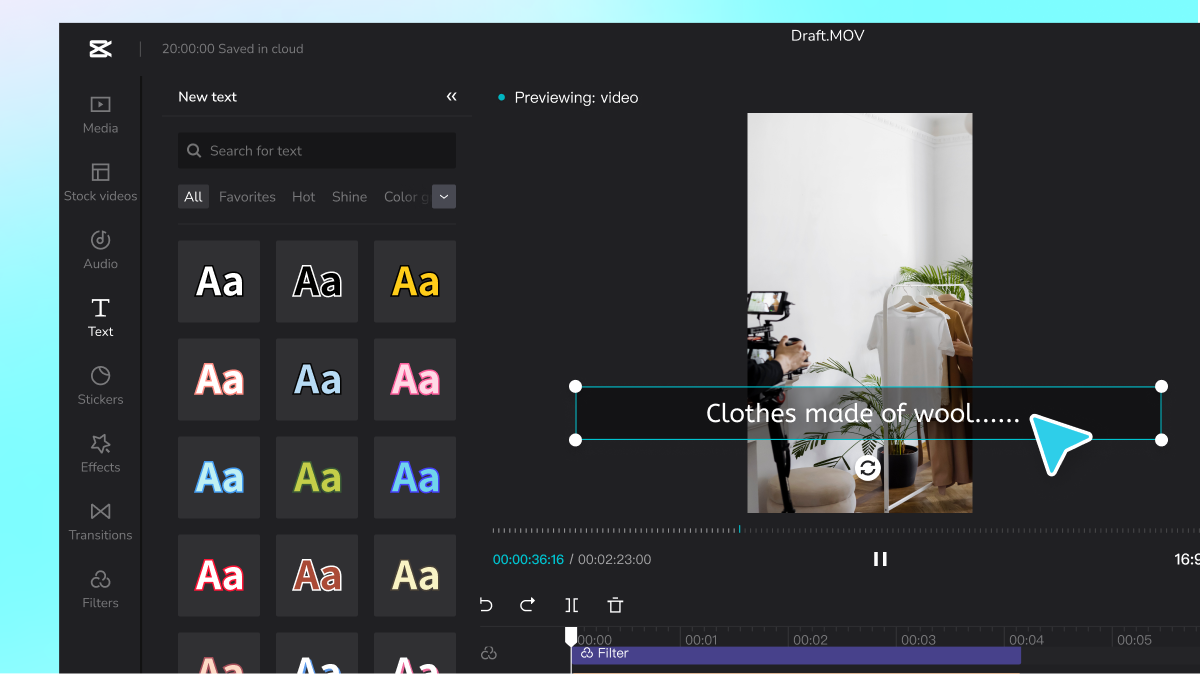 Incorporate With TikTok Influencers
Never underestimate the value of internet celebrities. TikTok influencers can make or break your brand. They can fuel your TikTok growth strategy.Unlike trends, you should be choosy about TikTok influencers. Just because a TikToker has a million followers doesn't mean they're a good fit for your brand. You must choose influencers with followers interested in your product.


For example: if you sell deep fryers, it'd be counterproductive to partner with a health and wellness TikToker. Instead, you should find a foodie or cooking tutorial influencer.


Small, niche influencers can also build your brand. Oftentimes, they're willing to promote your product in exchange for free swag. What's great about niche influencers is that their audience is targeted. They put your product in front of viewers who are already interested.


Make Interesting Videos with Clear Descriptions
The key to any TikTok marketing strategy is to make interesting videos. However, you need to ensure your viewers can find your content. This is where video descriptions and hashtags come into play.


Video descriptions do more than tell viewers what to expect. They tell the TikTok algorithm where to place your content and which viewers will find it interesting.


You want your videos to trigger TikTok's algorithm. This is how you can place your videos into the viewer's feed. Hashtags play an important role here. As we've discussed, you should follow TikTok trends. This is the easiest way to piggyback off of other successful videos.


Your description should be detailed, and contain the same keywords as your prominent hashtags. If you fail to give your video a detailed description, the algorithm won't promote it, thus it won't receive many views. Make adding detailed descriptions an integral part of your TikTok strategy.


Use TikTok Ads
TikTok advertisements can grow your following, and they can grow it fast. While organic content should be at the core of your TikTok marketing strategy, you should still utilize paid advertisements.


Paid TikTok ads come in several forms, including:
-In-Feed Ads: this type of advert nestles your content into a viewer's feed. The goal with this type of advertisement is to make it look like regularly scheduled, user-generated content. This type of ad should be short, snappy, and fun. Additionally, it should include a CTA (call to action) that invites the viewer to follow your page or buy your product.
-Brand Takeover Ads: these are the advertisements that viewers see the moment they open the TikTok app. They take up the entire screen and promote your product to your target audience. To have a successful brand takeover, you should understand your followers. Otherwise you might waste money by advertising to people who aren't interested in your brand.
-TopView Ads: this is the most coveted type of advertisement (and the most expensive). These ads appear at the top of the "For You" feed when the viewer opens TikTok. These adverts can be up to 60 seconds long and offer businesses a chance to promote their product in depth.


Pro tip: utilize soft sale advertising tactics. Instead of overtly pressuring viewers into buying your product, soft sale advertising promotes your product in a clever, low pressure manner. Examples of soft sale advertising include: tutorials, demonstrations, and unboxing videos.


The Best Video Editor for Making Tiktok Videos - Capcut
The most successful businesses on TikTok have a secret: CapCut Online Editor. This video editing software enables businesses of any size to make top-shelf content on TikTok.


With its click and drag interface, users can easily use this video editor to add a plethora of exciting features such as music, stickers, and text. You'll find everything you need to make a trendy video. If a song or sticker is trending on TikTok, you'll find it on CapCut. This video editing software makes keeping up with TikTok trends easy.


Additionally, this editor can handle big files. If your phone can record in 4K, do it! And don't worry about these files cluttering your hard drive. You can upload the footage directly to the web editor, then export the finished video directly to TikTok. This frees up space on your phone and computer for more videos.


Other exciting features include text-to-speech and speech-to-text. You can have the AI narrate your video, or use it in reverse to add subtitles. Subtitles are a great way to make your video more accessible. Fun fact: a large portion of viewers watch TikTok with their volume turned down.


Finally, you'll find a vast array of preset filters and templates. Use this to give any video some flair. If you're new to TikTok, and unsure how to perfect your TikTok style, a preset template will make you look like a pro.