Make Tech Reviews With CapCut
Here are ten techniques used by professional TechTubers. Feel free to try them out with CapCut, the best video editor for YouTube.
*No credit card required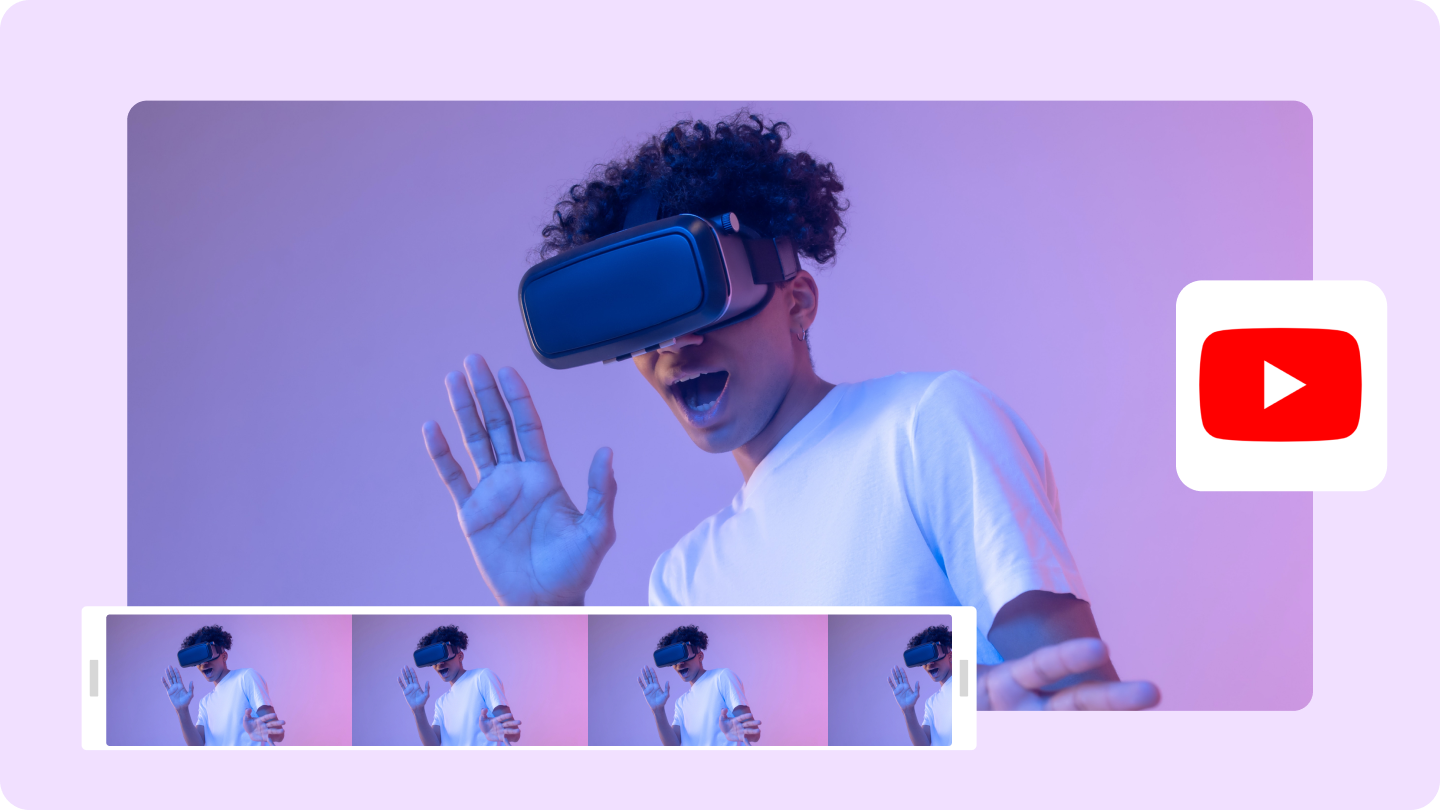 1. Create Content That Fulfills a Need
Don't limit yourself to tech reviews or tech news. Make computer tutorials, tips, and tricks. Content like this thrives in the TechTube niche.


When you create how-to style content—like "How to Take Screenshots"—you're creating videos that fulfill a need. This will help build your channel. Viewers constantly need assistance with computer issues. Titling your content with top SEO terms (of course, you should keep your titles relevant to the subject matter) is also a great way to improve your SEO. If you optimize your SEO terms, viewers will find you. We discuss this in further detail in the section for technique #6.
2. Optimize Your Aspect Ratio
Generally, tech content comes in long-form videos. You can use YouTube Shorts as filler between uploads, but remember that long-form content should be the "meat" of your channel.


The optimal aspect ratio is 16:9, as long as you record horizontally, you shouldn't have any issues. After importing your video to CapCut, select a preset canvas to resize it for YouTube.


Pro Tip: record in your phone's highest resolution, or perhaps consider a digital camera. Tech videos require a clean, modern vibe. You'll achieve this by recording in 1080p or above. CapCut can handle it. Our free video editor exports videos up to 4k Ultra HD.
3. Find Your Niche and Stick to It!
Passionate about computers? Produce tech news about PCs! If you're a gamer, turn your expertise on headsets into useful content, or, if you're good at building computers, you can focus on creating related content. Whatever your passion, select a specific niche.


Sticking to a niche helps the YouTube algorithm label your content. If your videos fly all over the place—cameras one day, kitchen gadgets the next—YouTube won't know who to recommend your content to.


However, if you specialize in phones or game consoles, the algorithm will peg you as a phone review person or a gamer. It then promotes your content to people interested in these niches. Remember—once you establish your niche, stay in your lane!
4. Beautify Yourself—Use a Filter
Ladies, gents, and enbies, don't underestimate the value of looking good on camera. You may think, "I'm not a beauty influencer, so I don't need a filter." Dead wrong! Dress nicely, be well-groomed, and use a filter. Tech isn't the star of your channel, you are!
It's a relatively open secret that many viewers prefer watching someone who is confident. One of the best ways to strengthen your confidence is to look the part. Not the most confident person? Fake it till you make it with a great filter set up! Halo lights and stage lighting are other good ways to improve your on-camera look.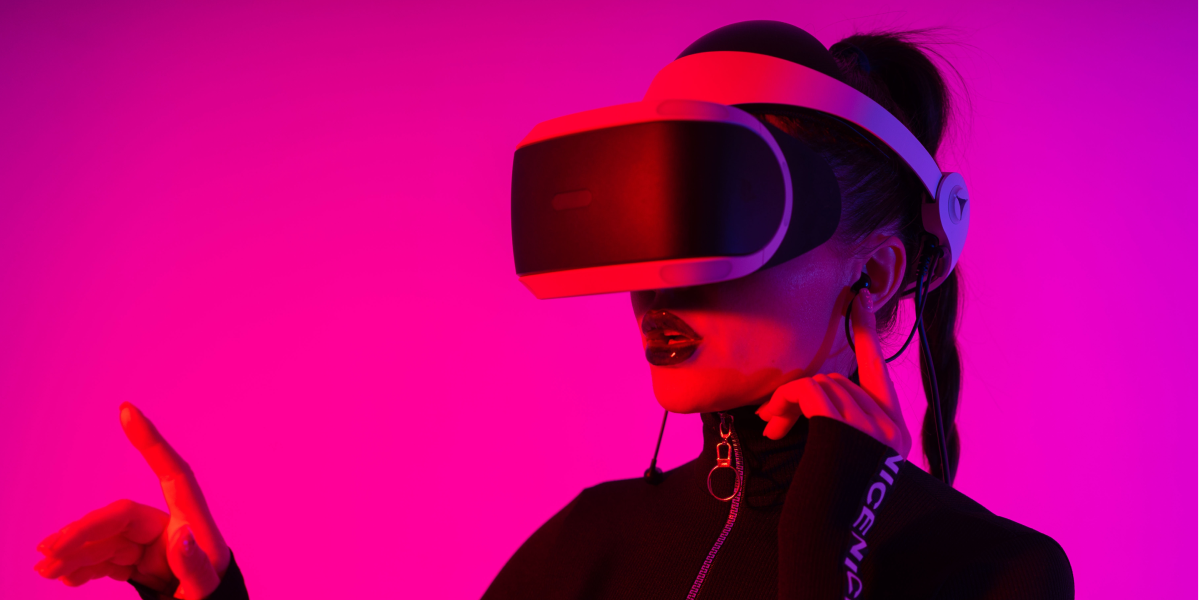 5. Give Your Video a Polished Finish With Text
Text improves and clarifies your tech reviews. Use text to show the make and model of the technology being reviewed. Text is also handy for displaying system specs. If your new iPhone has 4k, display that feature with the perfect text.


Additionally, be sure to choose the cleanest font. For a tech review, use a minimalist text template. Speaking of text—add subtitles with CapCut's auto-caption feature. Our online video editor auto-generates subtitles in multiple languages—like French, German, and Japanese.
6. Choose Strong Techie Keywords
Tech is the easiest niche to optimize for SEO. You're already dealing with specific pieces of tech—use them as keywords in your title and video description. This allows viewers to find your content fast.


Consider making use of an SEO keyword tool to give you an idea of what people are searching for. Doing so will give you an improved understanding of your audience. At the same time, optimized keywords will help your content rank better.


Pro Tip: plan your videos in advance. Produce content using SEO keywords with high search volume and low hits. This technique lifts your video to the top of the search results.
7. The Final Touch—Background Music
Background music is more important than you realize. It fills the space between your words and gives your video a fuller, warmer feel. For tech videos, you have a wide range of options. Pop, techno, and R&B make excellent background music.


Experiment with different styles and genres. Explore CapCut's music library to find a tune that fits your theme!
8. Perfect Your Stage Presence
A well-crafted persona is essential for TechTubers. As a content creator, you are the core of your brand. So, keep your back straight, head up, and project confidence and intelligence! You can even fake it if you need to.


One way to improve your on-screen presence is to look directly into the camera. When you begin your YouTube journey, talking to the camera can be scary. Adopt a conversational tone, and pretend the camera is a close friend. This creates the air of familiarity that successful YouTubers often exhibit.


It's okay if you feel a little awkward in the beginning.Your stage presence will improve over time. The key is to keep making videos.
9. Use CapCut Transitions for Sharp Content
Add transitions to give your videos a polished finish. Bad or choppy transitions can be detrimental to the audience's experience, which can lower your engagement rate. To keep your viewers as engaged as possible, you can peruse CapCut's library for the cleanest transitions. "Pull In," "CW Swirl," and "Pull Out" are excellent options for tech-related content.
10. Choose the Right Video Format
Regarding video format, TechTubers have a wide range of options. For example, you can record unboxing videos and reviews like Jonathan Morrison. Top ten lists make another great format.


For example:
- Top 10 Phones for 2022.
- Top 5 Wireless Headsets for Gamers.


A top ten style format pairs well with tech. When you say "top ten," viewers typically want to know what #10 is. There is an enticing air of mystery about this tactic (you're taking the time to read this article, aren't you?).


Finally, create a custom thumbnail. Take a photo of yourself with a shocked expression, then add text, something like "Top Ten Monitors." You'll never believe #10 can work wonders.


Pro Tip: slightly controversial choices for the #10 slot encourages debate in the comment section. YouTube's algorithm happens to prefer videos with high viewer interaction.