How to Make Makeup Tutorial Videos
Read on to learn about how to film or edit makeup tutorial videos for Instagram and make them go viral.
*No credit card required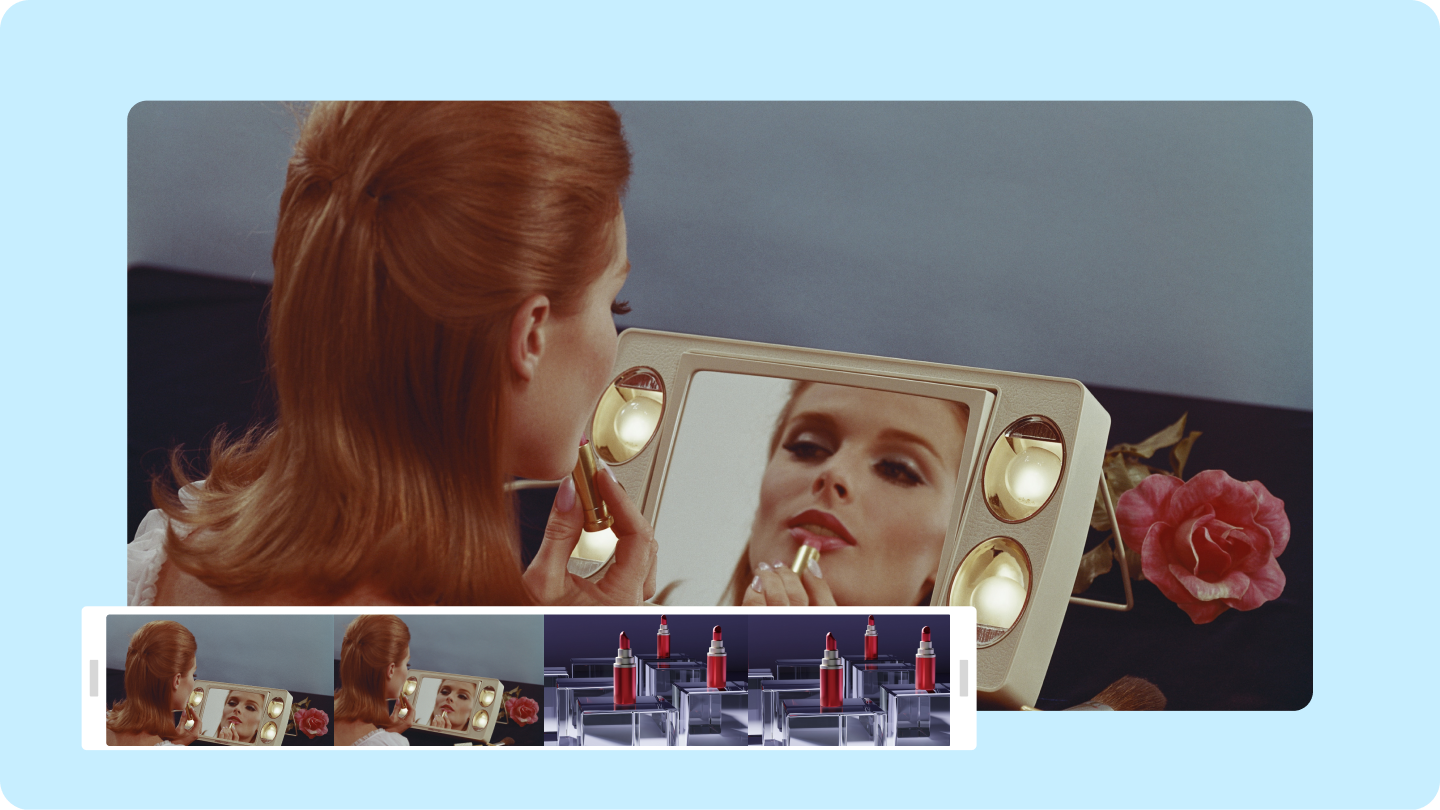 Get the set-up ready
Just like any other video production, the winning prerequisite for how to make high-quality makeup videos for Instagram, is to have everything ready. Here is a checklist of things that you want to pay attention to:
1.Setting
You do not need a fancy studio to start filming a makeup tutorial video. Simply pick a room with a clean, organized background and ample lighting, and you are good to go. Do bear in mind that the makeup video will mainly focus on your face, so you don't want anything in the background to disturb the visual balance.
As a bonus tip, it can be helpful to have a larger table put in front of you. Consider laying out all the makeup products and tools you would need for the tutorial for easier reach, most ideal if in an orderly fashion. For content creators working with cosmetic brands, having a close-up shot on the table is also a subtle way of promotion.
2.Gears and Filming Equipment
Wondering how not to spend a fortune on professional equipment to do a makeup tutorial? If you don't have a dedicated camera, you can start by filming with your smartphone to get familiar with things - conveniently and affordably.
Another must-have is a solid tripod or a phone stand that can keep your camera in place. It is even ideal to have a supporting stand that allows you to adjust heights, rotation and camera angles to heighten more visual interest. Note that if the makeup video is being filmed on your phone, the camera angle should be vertical for Instagram and IGTV.
The last essential is a ring light or other lighting equipment to ensure a well-lit environment with the right warmth and color. This can allow a more flattering visual effect and enhance your beauty in front of the camera. Once you get the hang of how to film makeup tutorials, level up with filters, softbox diffusers and other visual effects.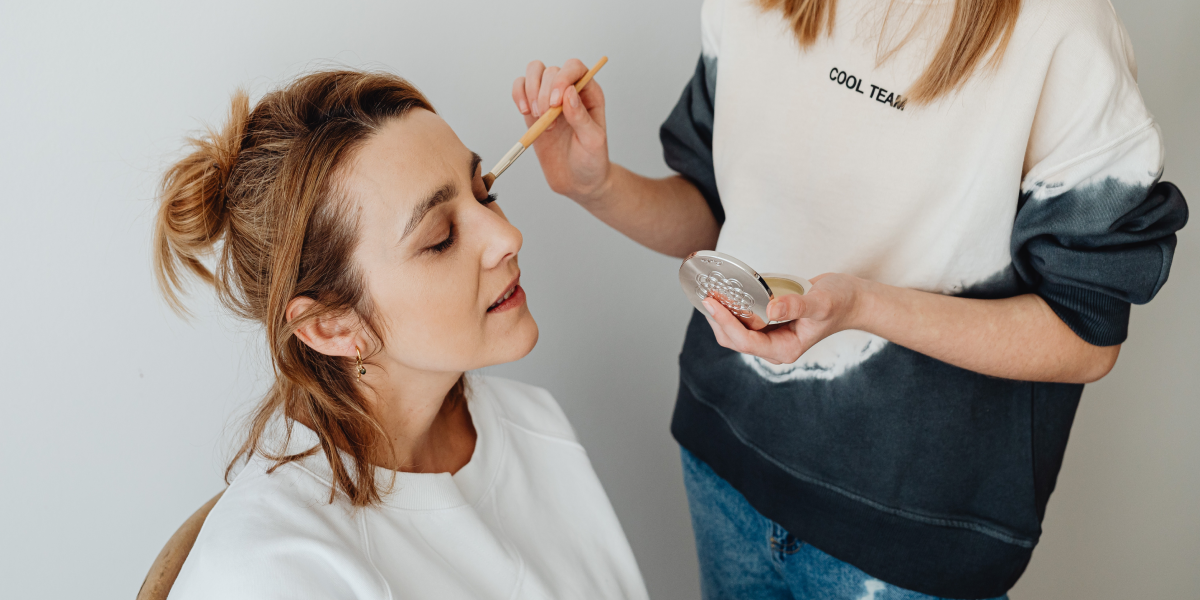 3. Start filming your make-up tutorial video
The ultimate formula for producing successful makeup videos on Instagram is in fact, very straightforward. Make sure your makeup tutorial or vlogging consists of these 3 parts:
1.Greeting or Intro
This is the step where you grasp the viewer's attention, Elaborate on how your makeup tutorial video can benefit them and the purpose of creating it in the first place. Up your game by inserting some before and after pictures.


2. Demonstration
Now, this is your moment to shine and show off your makeup expertise. If you are working with a sponsor, you may want to spend some time introducing the cosmetic products. For solely sharing purposes, you can also give honest reviews on the products that you are using.


3.Summary or Ending
Wrap up the makeup video by summing up and reinforcing the main message, be it a promotion or techniques you want to highlight. For those who have been working on building up a reputation as a beauty content creator, you should take this opportunity to add a call-to-action for viewers such as following your Instagram profile or sharing the video with their friends.
Title Post-production: refine your footage with a powerful Instagram/IGTV video editor
Creating a scroll-stopping makeup tutorial video on Instagram or IGTV is much easier if you have the right online video editor at your fingertips. This is where CapCut comes in handy. Featured-packed and user-friendly, CapCut is built for a seamless editing journey - at no cost at all.
Trim, edit and polish your makeup tutorial video with ease with our online editor. Further transform your footage and make the most out of CapCut's extensive asset library filled with templates, filters, stickers and many other visual and audio effects. Aside from video editing, our video editor also supports all different Instagram and IGTV's ratios, so you can tailor your video format to whatever popular social platforms you prefer. If you have ever wondered how to make and edit high-quality makeup videos for Instagram, CapCut is here to get the job done in a breeze.