Best Video Editing Tool for Beginners - CapCut
CapCut Online Editor and your phone are the only tools you need to get started with content creation.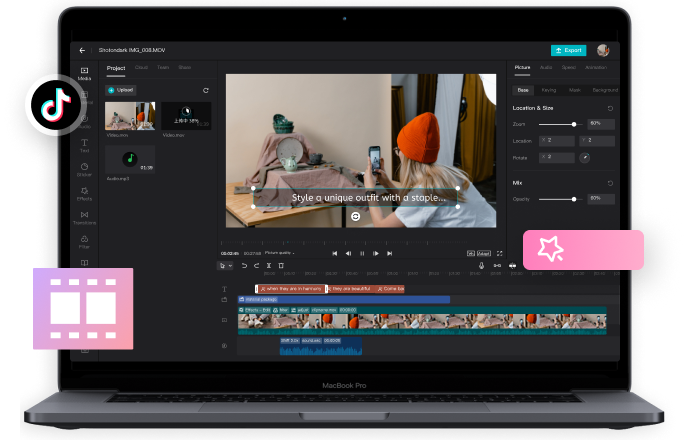 1. It's Free
If you have a phone, you already have everything you need to make YouTube, Instagram, or TikTok videos. All of CapCut's amazing features (which we'll discuss shortly) are free. Step one of your content creation strategy: start now! Views, comments, and likes are cumulative. The more content you create, the more followers you'll recruit. With a free, premium video editor, nothing can stop you from becoming the next big YouTuber!
2. It's Easy
Beginners need not worry about complicated or highly technical features. Experience an online plug and play editor that allows users to click and drag content with ease. Simply trim and connect multiple clips with the touch of a button. Put your footage in the correct sequence and the software will connect them together. Adding transitions has never been easier. Select the white box located between your video clips and choose a professional grade transition. It's that easy. More importantly, you won't be overwhelmed by buttons. A good video editor should be simple and intuitive, yet versatile enough to create all types of video content. It should allow you to add music, stickers, and text with ease. The possibilities are limitless with our online video editor.
3. It's Powerful
Just because CapCut is free doesn't mean it's weak. Our video editor can handle video files up to 4K—even better, it's all online! You should record in your phone's highest resolution. Most phones can shoot in 1080p (this is just a step below 4k). The higher the resolution, the sharper the video, and the more polished the final product.Users can also import large files directly from DropBox and Google Drive, so don't hesitate to upload big files.
4. Hundreds of Fun Stickers to Choose From
Choose from a vast range of tickers for every occasion! You'll find fruits and flowers, emojis and airplanes. You don't need a professional video production company to create high quality content. All you need are the right stickers. Adding stickers is easy—so easy that you can add them in your sleep. Simply choose your favorite sticker from the gallery and drag it into the video. From there, you can position it anywhere within the frame. However, it's usually best to leave your face or other important content uncovered. Stickers generally look best in the corners of your video. However, if you're in the mood for a little fun, you can always try different placement for your stickers. For example, you might use them to cover up brand names, anonymize people's faces, or hide imperfections.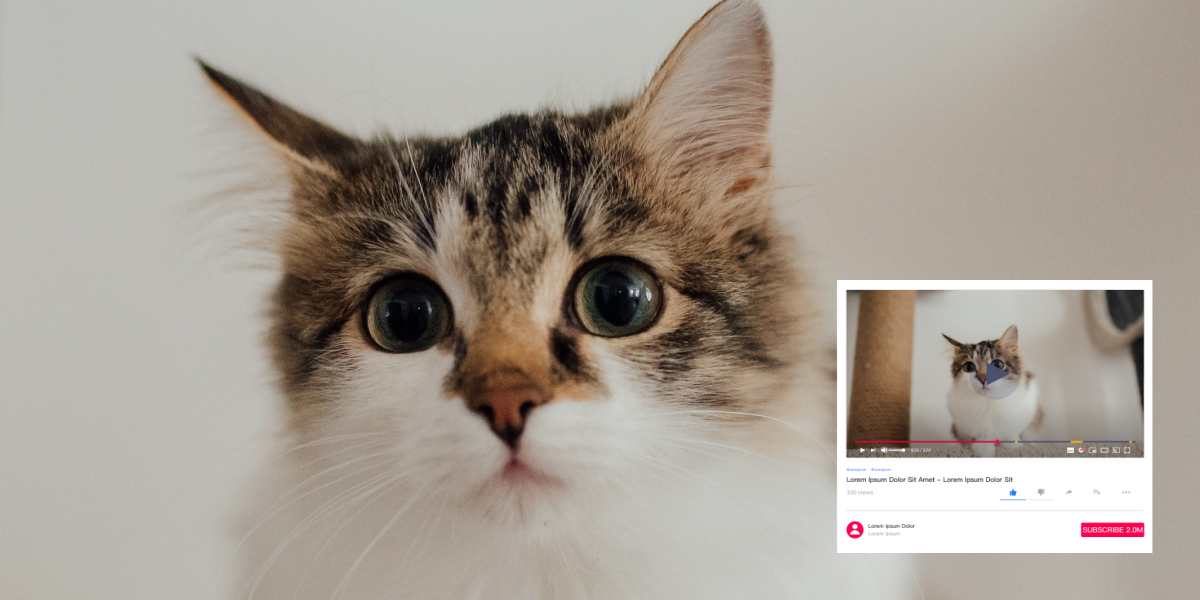 5. Automatically Generate Subtitles
Today's videos need subtitles. Thankfully, the audio-to-text feature can generate them automatically and pop subtitles straight into your video. And you need not sacrifice quality for ease. Our audio-to-text function generates subtitles with 90% accuracy. After generating the subtitles, you can click and drag them to reposition them. It's best to keep subtitles at the bottom of your video. This makes your videos more accessible, and caters to followers who are hard of hearing, or to those who keep their volume low.
6. AI Narration
Did you know the audio-to-text feature works in reverse? You can let AI narrate your video. Give the AI the script and it'll read in a soothing, natural tone. You can use this feature to give your videos a polished finish, to supplement information you forgot to mention while filming, or to fill in for you when you have a sore throat. AI narration is also great for product demonstrations. As you demonstrate your product, the AI can list out its features. For funny videos, you can even have conversations with it!
7. Insert Text With Ease
Clarify and reinforce your point with text. Use groovy fonts to highlight important moments or information. If you're making a top-10 video, use text to show the current number. If you're sharing a recipe, you might add "stir constantly for ten minutes" in bold lettering. Peruse a vast collection of animated fonts. You'll find the perfect text for a professional grade video intro. A video introduction is something no self-respecting TikToker, YouTuber, or Instagrammer would be caught dead without. Make sure you save your intro in a separate file. This makes adding it to future videos easy. Most social media platforms track your video's watch time. Videos with a higher watch time are promoted by the platform's algorithm. Animated fonts should keep viewers engaged and your watch time up. Stickers may also have the same effect.
8. A Vast Library of Music and Sound Effects
Music elevates content quality. It sets the perfect mood and makes your viewers feel happy. However, you must be careful to choose the perfect song. To do this, you should match the music to your video's theme—this can boost engagement with your content. A vast library of music and sound effects will make it easy for you to pick the perfect song or sound effect. Simply choose a clip you like and drop it into your video! If you're dipping your toes into music video production, you can feature a trending song from TikTok. You can even use popular songs to make fun karaoke videos.
9. Cloud Storage for Easy Collaboration
Store your projects in a cloud drive. This can improve collaboration among your video editing partners or colleagues. It also saves space on your hard drive. The autosave feature will protect all your hard work and editing, ensuring your videos are safe. Even the most experienced professionals can forget to save their footage and risk losing their painstaking efforts to a crash. Play it safe by auto saving your work to the cloud.
10. It Exports Directly to Your Preferred Social Media Platform
Utilize an editor that integrates with your favorite platforms. Want to be a YouTuber? Done. Ready to upload your video to TikTok? Okay! Have you produced an Instagram worthy video? Feature it today. When you export directly to YouTube or TikTok, it saves time, and it saves space on your computer. This leaves room for more exciting video projects without slowing your computer or mobile phone down!