Advertising Styles for Small Businesse
Advertising for small businesses isn't hard. All you need is a plan and an easy video editor like CapCut.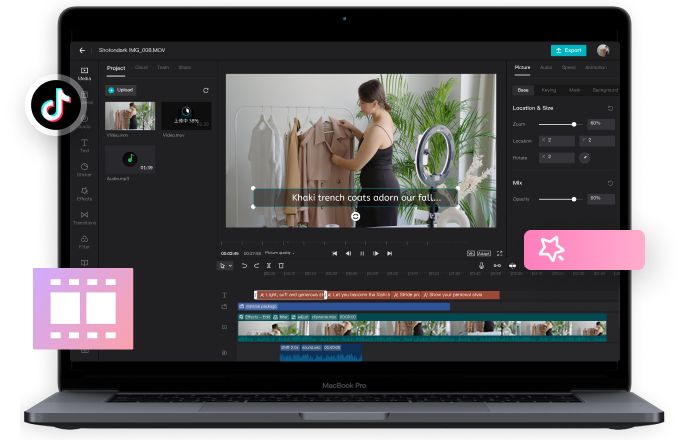 Demonstrations
Since the dawn of commerce, product demonstrations have been a crucial part of any business plan. In the middle ages, would a knight buy a sword without seeing it in action? No way! Even back then, shoppers probably wanted to see product demonstrations. Today is no different—you need to show the value of your product. The key here is understanding the need your product or service fulfills. For example, if you own a nail salon, you can demonstrate your nail painting prowess through a tutorial video. Not only should you show the need your service fulfills, you should create content with value. Tutorial videos are incredibly popular across all platforms, and will attract a wider audience. You can educate your viewers and show them handy nail polish tricks to try at home. Who knows? You might even go viral! Viral videos on YouTube are usually: a) funny, b) interesting, or c) informational/educational. So keep this in mind when you film demonstration videos. If you have a useful product or skill, creating educational content is easy. Start by demonstrating your product or service, then include insider tips. Never forget, content with value will always outperform content that merely advertises.
Testimonials
Testimonials give your customers the chance to speak for themselves. Many of your viewers would love to be on camera, so invite them. Contact your core group of followers, clients, or customers—the people who engage with your business regularly. Or you could invite followers who regularly comment on your videos. If you request a short clip about your product, plenty of people will be happy to send a testimonial! You can then use an online editor to splice the clips together. It'll make a beautiful, authentic advertisement. Here, you should insert transitions between these clips to create a clean viewing experience. Luckily, with an online editor, you'll find transitions for every style of video. Whether you're aiming to be whimsy and zany, or crisp and professional, we've got you covered. This sort of advertisement builds trust between you and your audience because consumers trust other consumers more than they trust businesses. When your followers see their peers giving your product or service their stamp of approval, it will foster trust. Additionally, testimonials help increase video engagement. People love seeing each other on camera. This in turn should boost your watch time (the customers who you feature in your video are also likely to share it with their friends)! Speaking of engagement, nothing increases watch time like adding a song. In CapCut's music library, you'll find tunes for any occasion or style of advertisement. Choose happy songs for explainer videos, groovy pop for product demonstrations, and exciting beats to accent your advertisements. You'll find hundreds of great songs, and one that's perfect for your video. Pro tip: you should always thank customers who offer testimonials with a small gift or coupon.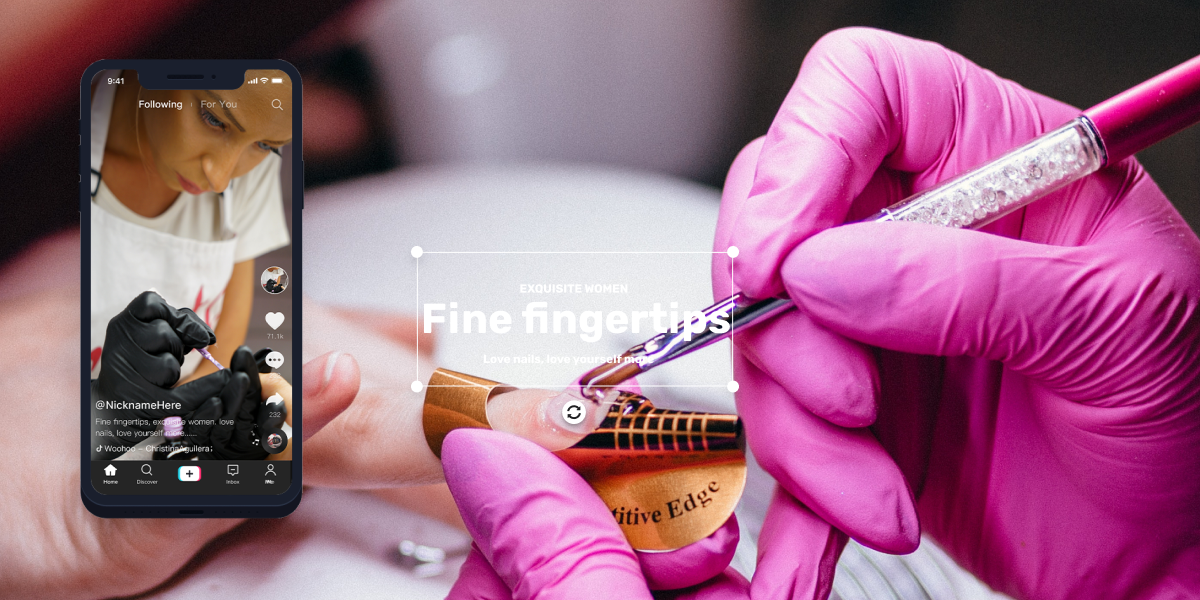 Narrative Style
Make your product the main subject in a story people will remember. This circles back to the idea of identifying the need your product or service fulfills. Once you identify the problem your product solves, craft a story around it. It doesn't have to be an elaborate or expensive production. Suppose you sell high-end notebooks. People use notebooks to write things, so you might craft your advertisement around a poet who has a wonderful idea, but nowhere to write. Suddenly, she sees your notebook on her desk. She then opens it and writes a beautiful poem. Narrative advertisements can also be funny. If you want your product featured in one of the next trending TikTok videos, this is the style for you. There are plenty of ways to do this, from prank videos to clips featuring your customers' most hilarious moments involving your product or service. Humor resonates with viewers. However, ensure your product is never the butt of the joke. Your product should always solve a problem or be the hero of your advertisement. Nevertheless, feel free to let it solve these problems in funny, creative ways. Finally, close the advertisement with your highest quality work and a snippet of text that says, "don't miss the moment, hire a professional." Here, you should consider using CapCut's wide range of stickers and fonts. Don't write "don't miss the moment, hire a professional" in boring sans-serif. Instead, try using an animated font.
Behind-the-Scenes
Behind-the-scenes advertisements are especially valuable for niche marketing. Niche products often focus on the production process. For example: homemade candles or artisan bread.The fact that your product is, for example, all-natural or vegan is what gives it its value. When this is your main selling point, you can't keep your secret recipe a secret. You need to show your production process from beginning to end, with special attention given to every ingredient. So give your viewers a peek behind the curtain. This shows that your business is transparent and honest about your product or service. Whether you make soap at home or have an entire factory churning out mugs made of recycled plastic, your viewers will love an in-depth behind the scenes look. This is where an AI text generator can come in handy. First, you can use it to auto-generate subtitles (very important because this will make your video more accessible and appealing). Or you can kick the AI into reverse, give it a script, and it'll narrate your behind-the-scenes tour.