Create a school yearbook online
CapCut is the perfect platform to create a school yearbook online with ease. Its extensive collection of customizable templates and intuitive design tools make the process seamless. Upload photos, add captions, and organize sections to showcase memorable moments, achievements, and student portraits. With CapCut's collaborative features, multiple team members can contribute to the yearbook creation process. From layout design to final publication, this free yearbook maker empowers you to create a stunning online school yearbook that captures the essence of the academic year.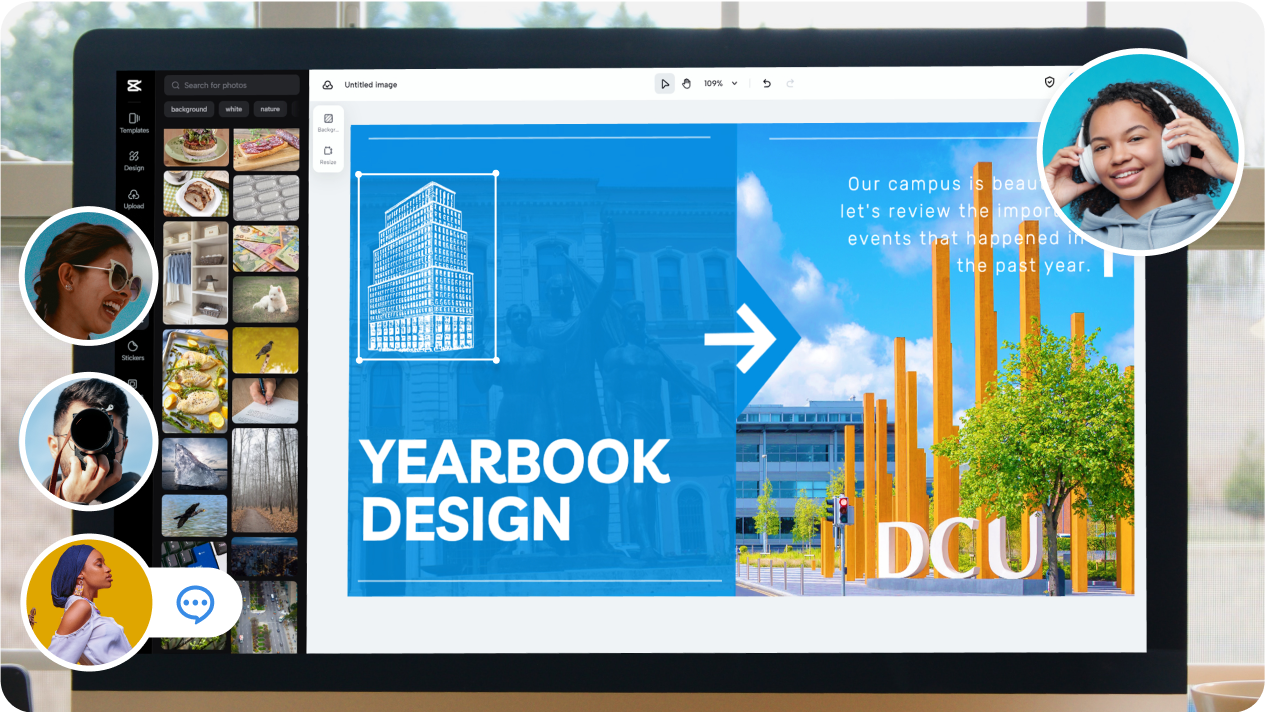 Make an organization/club yearbook for free
Unleash your creativity and create an exceptional organization or club yearbook with CapCut's free and versatile platform. With CapCut's extensive array of customizable templates and intuitive design features, you can craft a visually captivating yearbook that showcases the accomplishments, events, and members of your organization or club. From selecting layouts to incorporating images, text, and graphics, this online yearbook creator provides limitless possibilities for personalization. Collaborate seamlessly with team members, resulting in a remarkable and professional yearbook that preserves the memories and achievements of your group, all at no cost.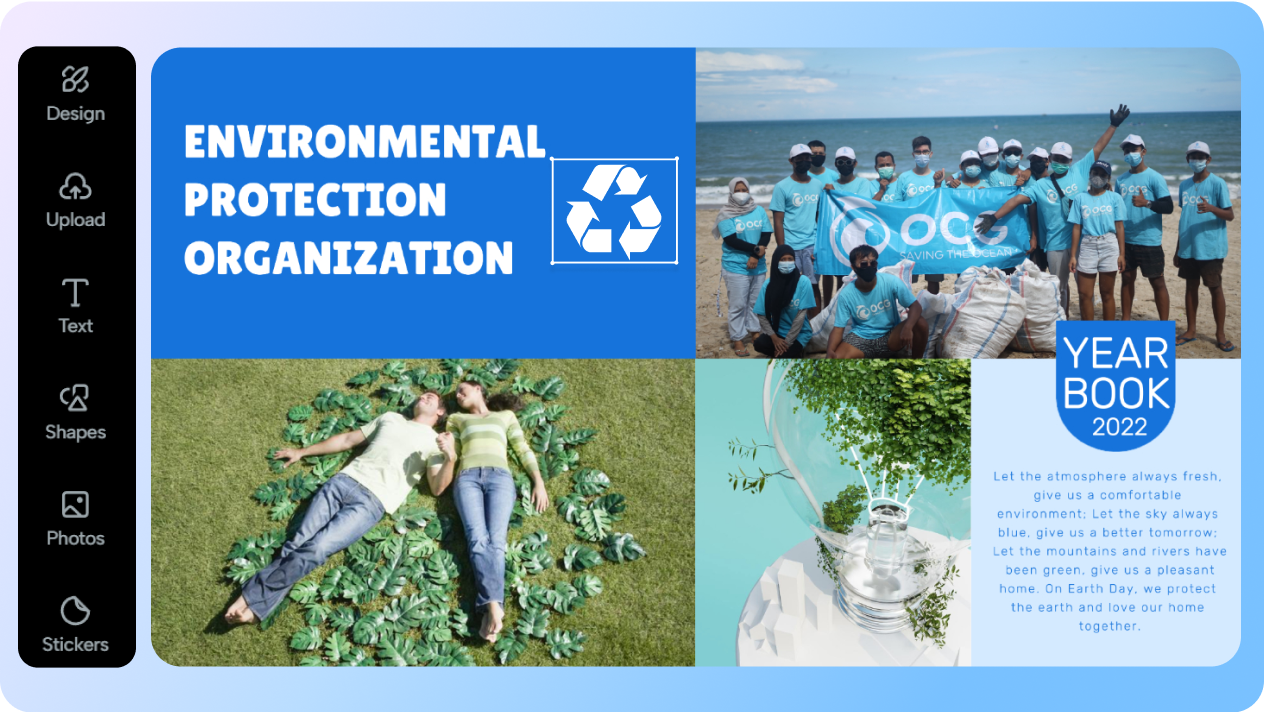 Create a corporate yearbook with dispatch
Unleash your creative potential and effortlessly craft an engaging corporate yearbook using CapCut's intuitive platform. With CapCut's extensive range of customizable templates and user-friendly editing tools, you can design a visually captivating yearbook that showcases your organization's achievements, milestones, and exceptional team members. From selecting stylish layouts to incorporating compelling narratives and visuals, this digital yearbook maker offers boundless opportunities for creating a polished and sophisticated corporate yearbook. Collaborate seamlessly with colleagues using CapCut's collaborative features, resulting in a professionally curated and visually impactful representation of your company's remarkable journey. Let CapCut empower you to create an unforgettable corporate yearbook that authentically reflects the essence of your organization's success.