Create classic/traditional wine labels
With CapCut, crafting classic and traditional wine labels is a breeze. Explore an extensive collection of timeless templates that exude elegance and sophistication. Customize typography, colors, and graphics to align with your winery's brand identity. Add your logo prominently to create a distinct label. Utilize CapCut wine label creator's user-friendly interface to achieve a refined and vintage look, evoking a sense of tradition and excellence. Whether for reds, whites, or rosés, CapCut offers the tools to design classic wine labels that captivate consumers with their timeless charm.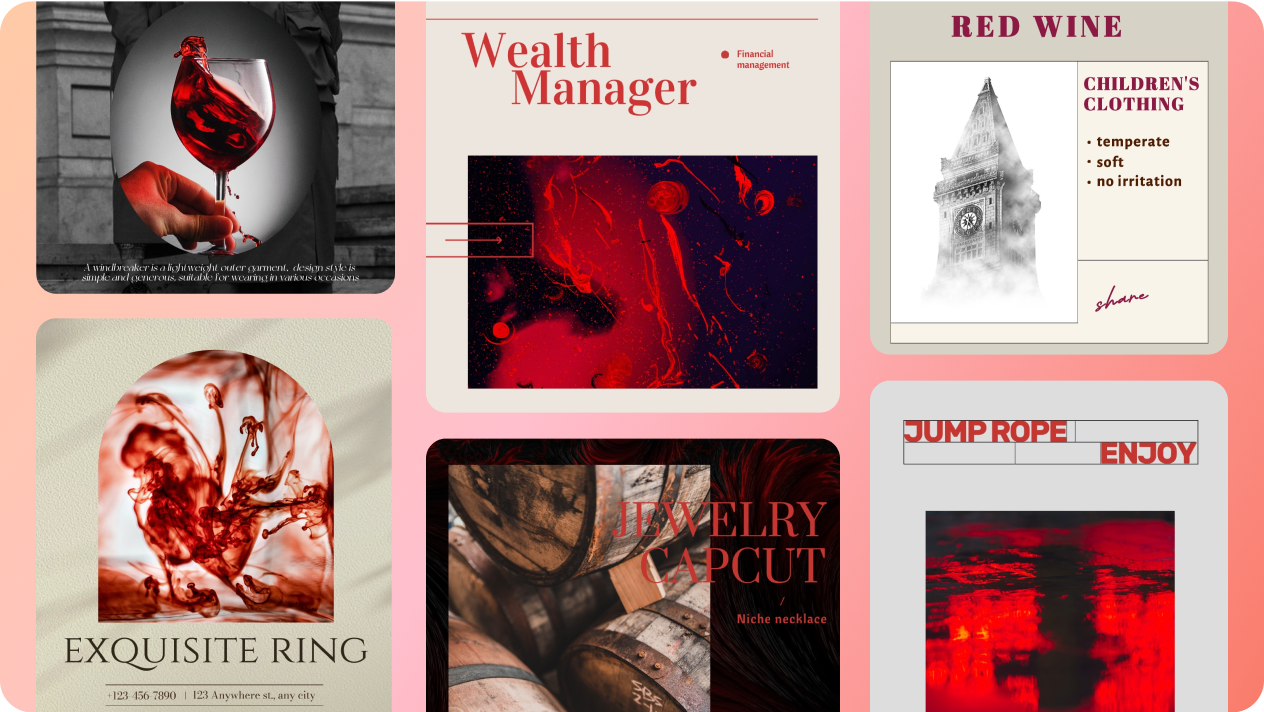 Create vintage style wine labels
Step into the past and design vintage-style wine labels effortlessly with CapCut. Browse through a collection of nostalgic templates, featuring antique fonts, sepia tones, and ornate borders. Customize the label with your winery's logo and origin details, evoking a sense of history and heritage. This wine label generator's design tools allow you to add hand-drawn illustrations or vintage graphics, creating labels that transport wine enthusiasts to another era. Unleash your creativity and craft vintage masterpieces with CapCut's intuitive platform.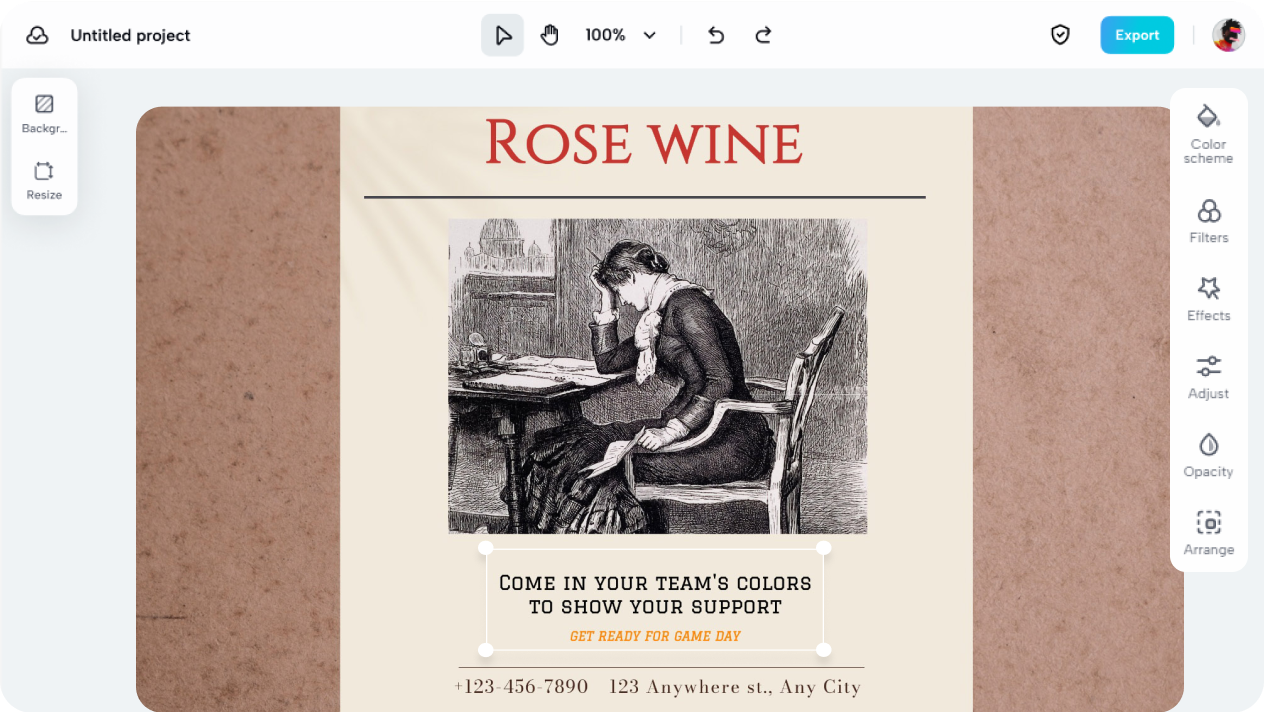 Create single varietal wine labels
Unlock the essence of single varietal wines with CapCut's dynamic label designs. Explore templates tailored to highlight each grape's unique characteristics. Customize the label with the grape variety's name and tasting notes, offering valuable information to wine enthusiasts. Utilize the best free wine label maker's rich font options and color palettes to create labels that exude elegance and sophistication. With CapCut's user-friendly interface, you can craft single varietal wine labels that capture the essence of each wine, enticing connoisseurs with every sip.