With CapCut's versatile design tools, crafting elegant escort cards for your wedding becomes effortless. Choose from a range of pre-designed templates or start from scratch, customizing the cards to match your wedding theme. Add guest names and table assignments with various fonts, colors, and styles. CapCut allows you to download and print your escort cards on high-quality paper, ensuring a professional and polished look. Elevate your wedding's aesthetic with CapCut's user-friendly platform for creating stunning escort cards that leave a lasting impression on your guests.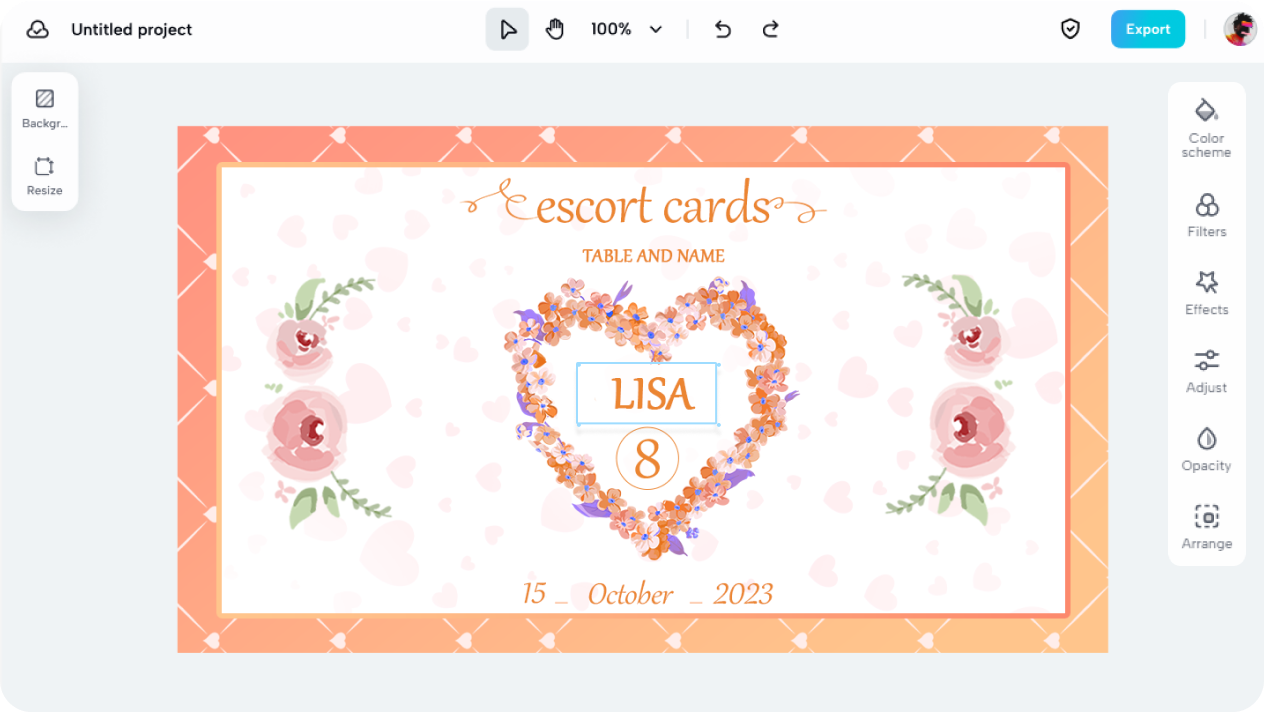 Create mirror seating chart
Bring sophistication to your wedding with CapCut's mirror seating chart design. Easily create an elegant and reflective display by customizing CapCut's templates with guest names and table numbers. With a wide selection of fonts and designs, your mirror seating chart will perfectly complement the wedding decor. CapCut's intuitive interface allows you to download and print your masterpiece, ensuring a seamless and visually stunning addition to your special day. Elevate your wedding style with CapCut's mirror seating chart creator.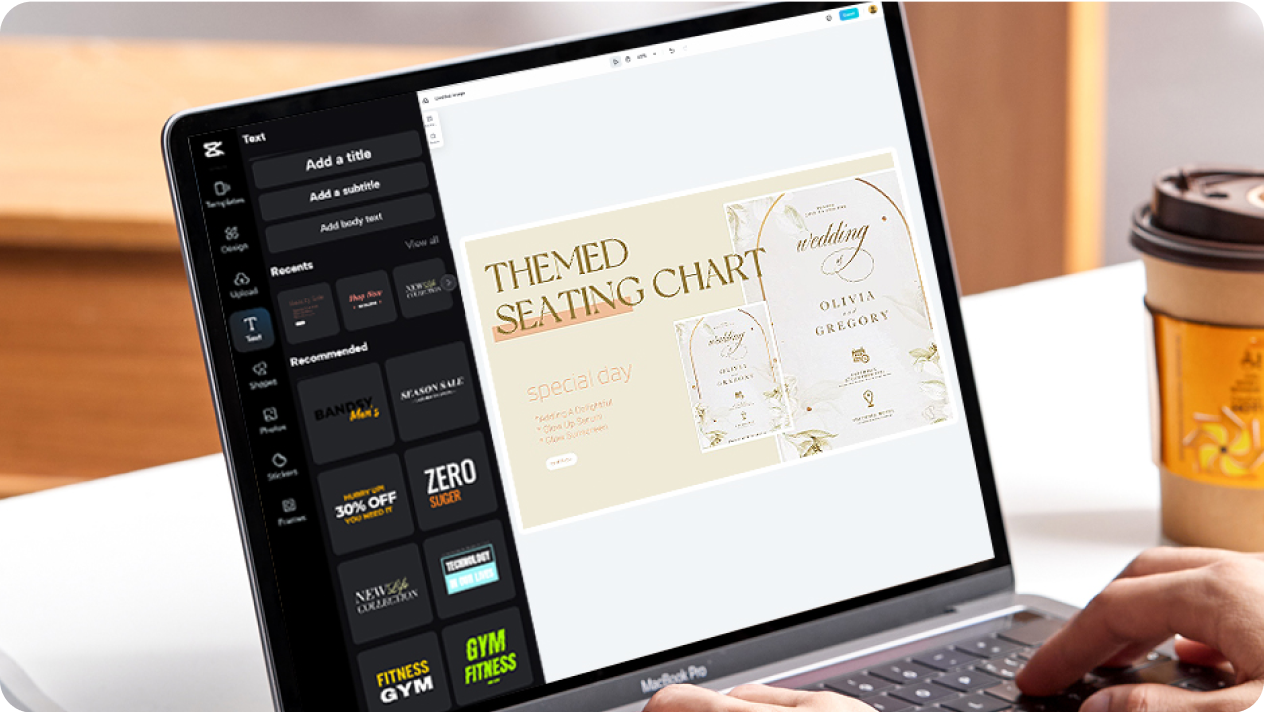 Create themed seating chart
Transform your wedding seating chart into a work of art with CapCut's themed design options. Embrace your wedding theme to the fullest with a vast selection of templates featuring matching colors, motifs, and decorative elements. Personalize each table assignment with guest names, adding a touch of elegance and uniqueness. CapCut's user-friendly interface allows you to effortlessly create a themed seating chart that captures the essence of your special day, leaving a lasting impression on your guests and adding a delightful visual element to your celebration.