Various vintage video templates
To make a vintage video, you'll need the right vintage filter. Thankfully, CapCut provides all of the best filters, effects and ready-to-use vintage video templates. With these tools, you can create classy vintage footage with ease. Use this type of video to advertise your product, show your playful side, or to even just liven up your social media accounts with fresh content. No matter how you use the editor's vintage effect, you're sure to please your audience. Best of all, templates are free and customizable.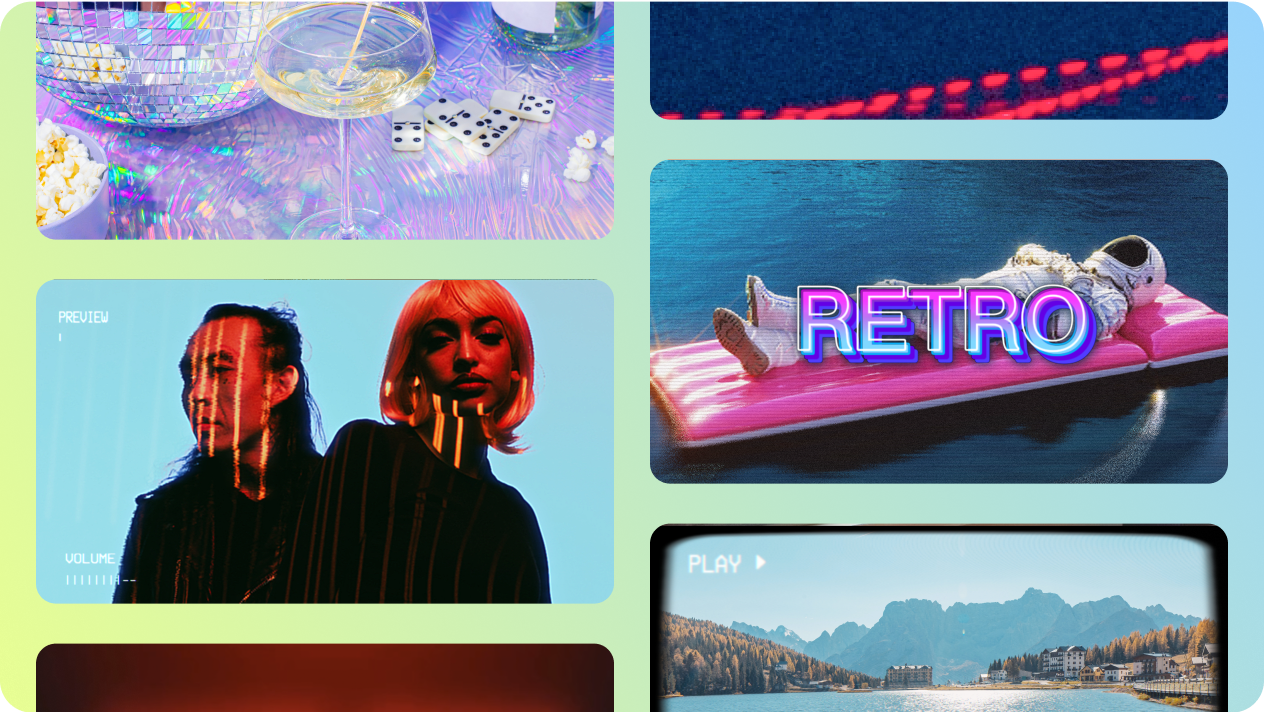 Retro filters accessibility
Go retro with an online editor. Not only does CapCut provide the best retro effects online, it also allows users to gain access to a wide variety of free music and text to match. For example, you can produce a vintage video and pair it with modern rock music. Instead, make the most of CapCut's retro filters by pairing them with the perfect, period appropriate song. You can create engaging, retro content that will help grow your following and build your brand in creative new ways.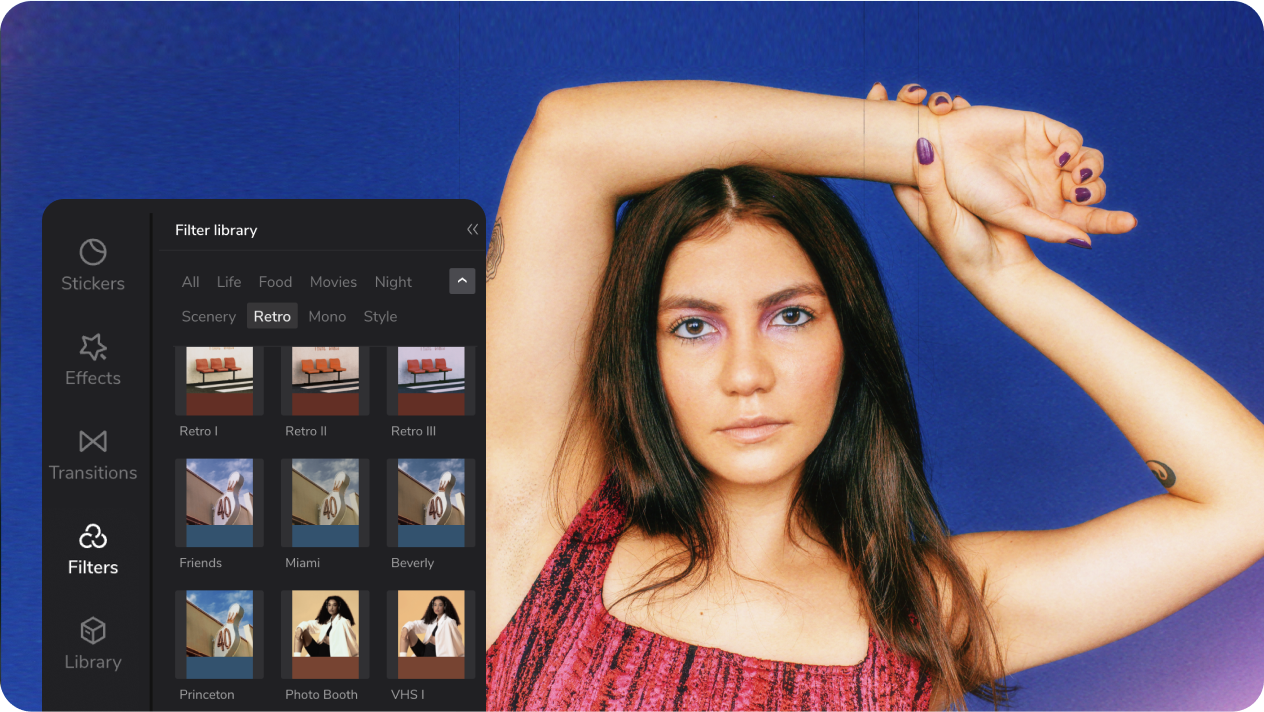 To complete the retro video look, apply video effects like grain and static. These small flourishes elevate the overall quality of your content, and show that you care about the details. To be specific, split-screen, picture-in-picture, slow-motion, fast-motion, and video-reversing are available. For example, you can reverse the video to the 60's and make the audience involved like they are surrounded by the real world. There are plenty of effects that have been admired and used by TikTokers in CapCut.