AI tools to try: Photo Colorizer, Subtitle Translator, & more
CapCut offers various AI-powered tools that can enhance your video editing experience. The Photo Colorizer tool uses AI algorithms to automatically colorize black and white photos, bringing them to life. The Subtitle Translator tool enables you to translate subtitles into different languages with ease. Besides, it has other AI tools such as Background Remover and Video Stabilizer, allowing you to achieve professional-looking results effortlessly. These tools expand your creative possibilities and streamline your editing process.
Add festive elements, such as stickers, music, and text
The online Thanksgiving Video Maker allows you to add festive elements to your videos, such as stickers, music, and text, to enhance the celebratory atmosphere. With a wide selection of stickers, you can choose fun and themed graphics to decorate your video. Additionally, you can add lively background music or festive tunes to set the mood. Text overlays enable you to include holiday greetings, messages, or captions, adding a personalized touch to your video creation.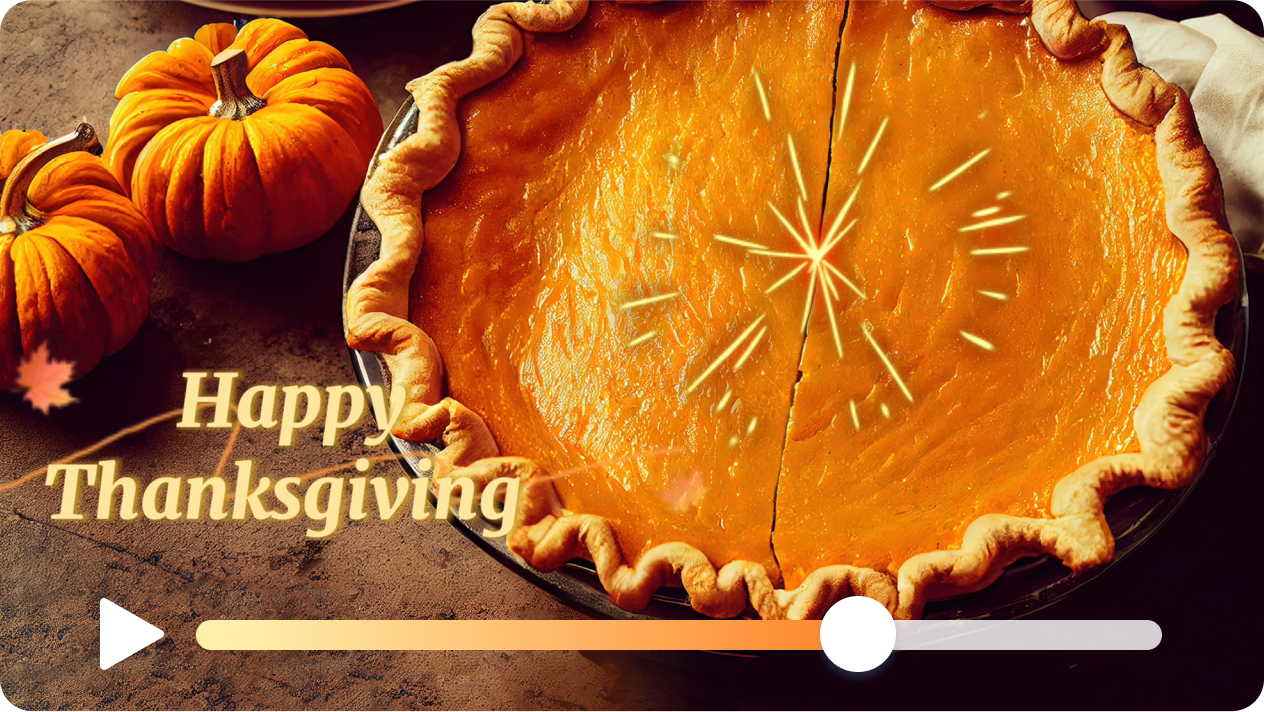 Select a timing point from the video/audio track and directly trim it
In CapCut's free Thanksgiving video maker, you can select a timing point from a track and directly trim it to customize the duration of the audio or video segment. This feature allows you to precisely control the length of a specific section without affecting the rest of the track. By selecting the desired timing point and trimming it, you can achieve seamless edits and create a video that flows smoothly according to your creative vision.