Elevate your SoundCloud presence with CapCut's versatile toolkit, tailor-made for crafting captivating collage banners. Explore a range of templates designed to seamlessly blend visuals, album art, and elements that define your music. Customize colors, fonts, and layouts to convey your artistic journey. Collage banners offer a dynamic way to showcase your multifaceted identity. With CapCut's intuitive interface, designing collage banners becomes a creative adventure, delivering a visually rich and engaging introduction to your music.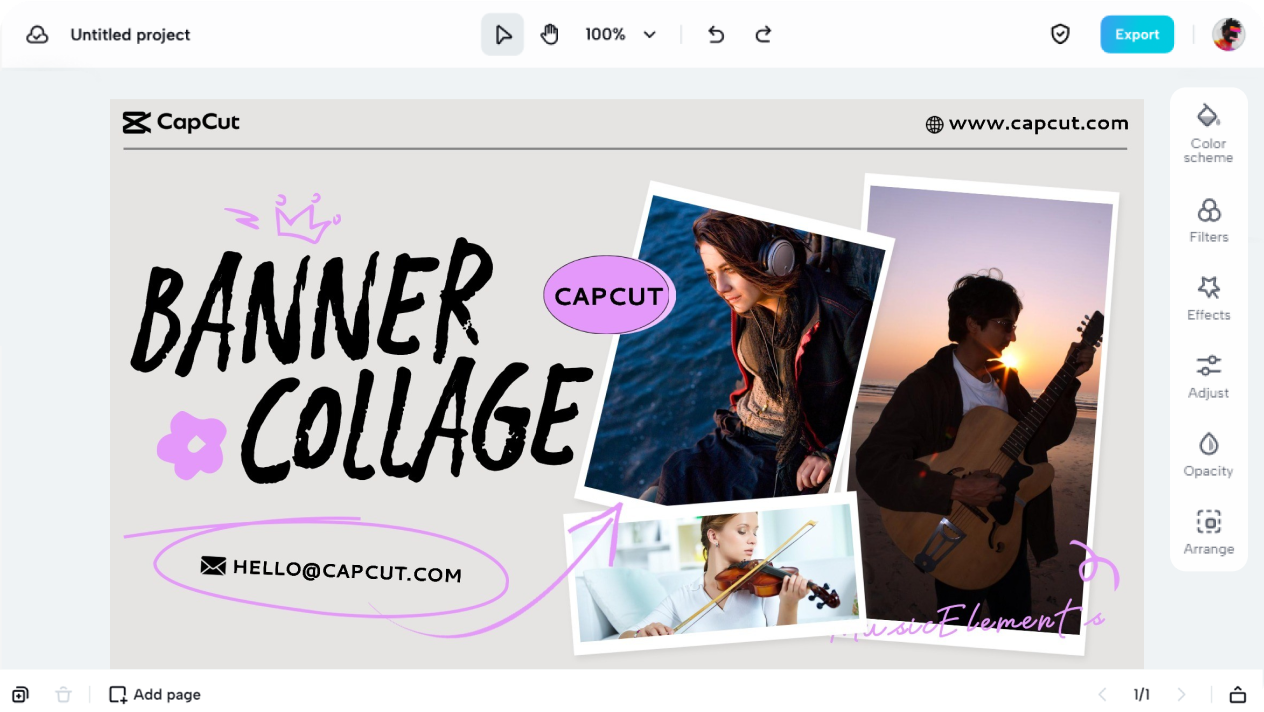 Create interactive banners
Harness CapCut's innovative capabilities to craft interactive SoundCloud banners that captivate and engage. Explore templates designed to incorporate dynamic elements like QR codes, directing users to your latest tracks or social media profiles. Customize colors, fonts, and designs to reflect your musical vibe. Interactive banners offer an immersive experience, enhancing listener interaction. With CapCut's user-friendly platform, designing interactive banners becomes an artistic journey that seamlessly integrates technology with your music promotion.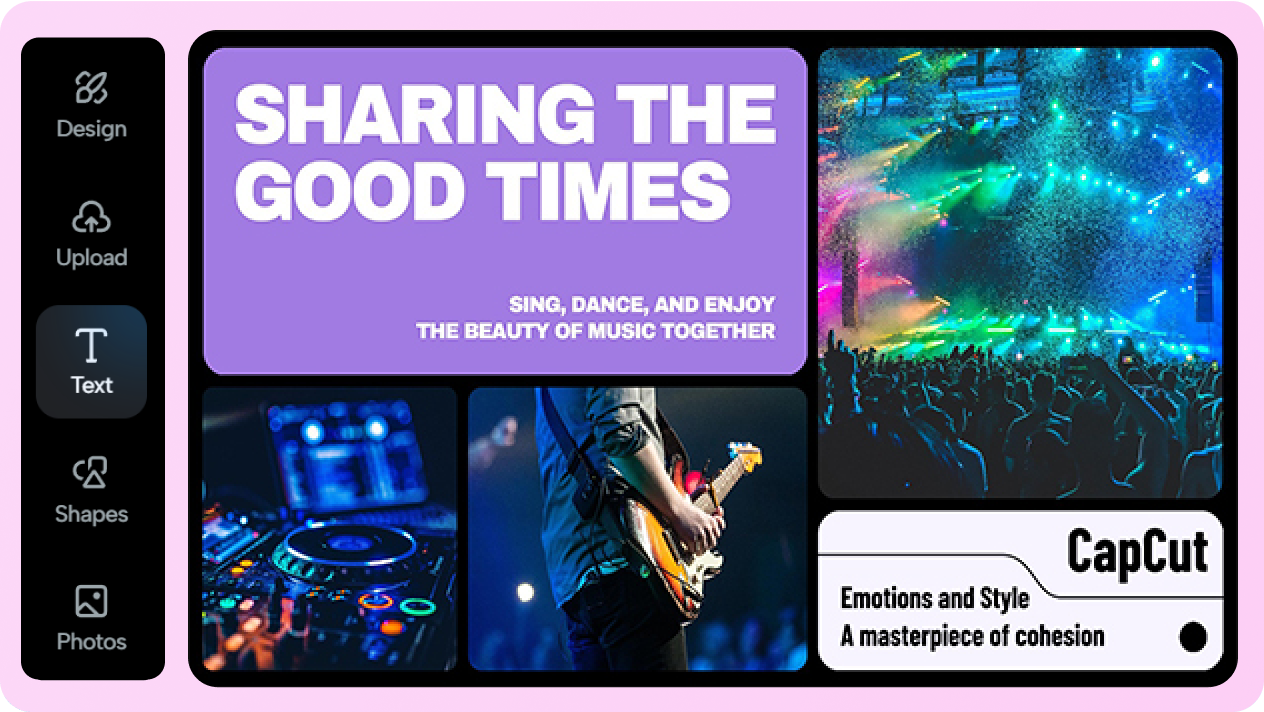 Create monochromatic banners
Explore CapCut's artistic prowess to craft monochromatic SoundCloud banners that emanate sophistication. Dive into templates that harness the power of a single color tone or limited palette, reflecting your music's mood and style. Customize fonts, graphics, and layouts to create a visually cohesive masterpiece. Monochromatic banners exude a unique and focused aesthetic. With CapCut's intuitive tools, designing these banners becomes an artful process that leaves a lasting visual impact on your profile.