Apply effects, filters, and transitions with ease
CapCut's social media graphic & video creator empowers you with a diverse array of filters, templates, and editing tools for a polished and professional touch. Its intuitive interface ensures easy navigation and effect application, making it accessible even for beginners. Whether you're crafting content for TikTok, Instagram, YouTube or others, CapCut excels at adding captivating graphic and video effects to enhance your visuals.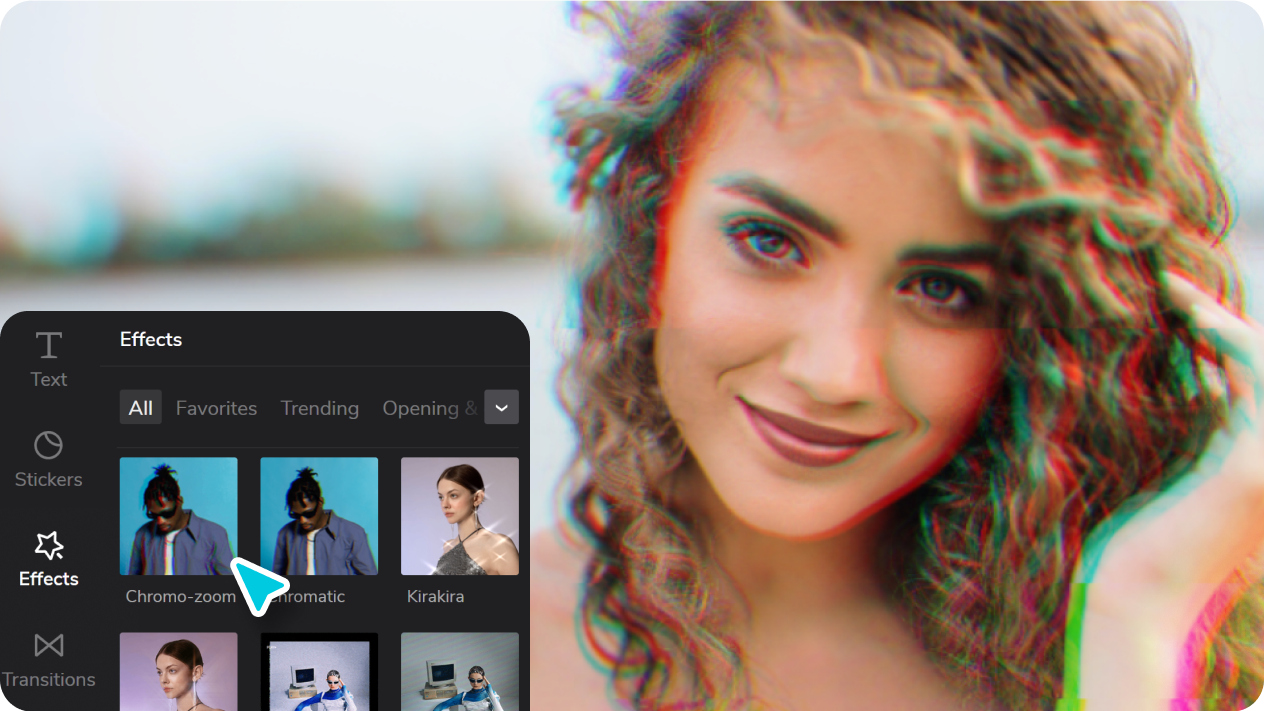 Crop and trim a video to create the best result quickly
With an intuitive interface, CapCut allows you to select the video sections to keep while removing unwanted footage. The editing tools help adjust the length and position, making CapCut an excellent tool for optimizing content for social media platforms. Whether creating short-form videos for TikTok or longer content for other platforms, CapCut's crop and trim feature can help ensure the videos are the right length and look great.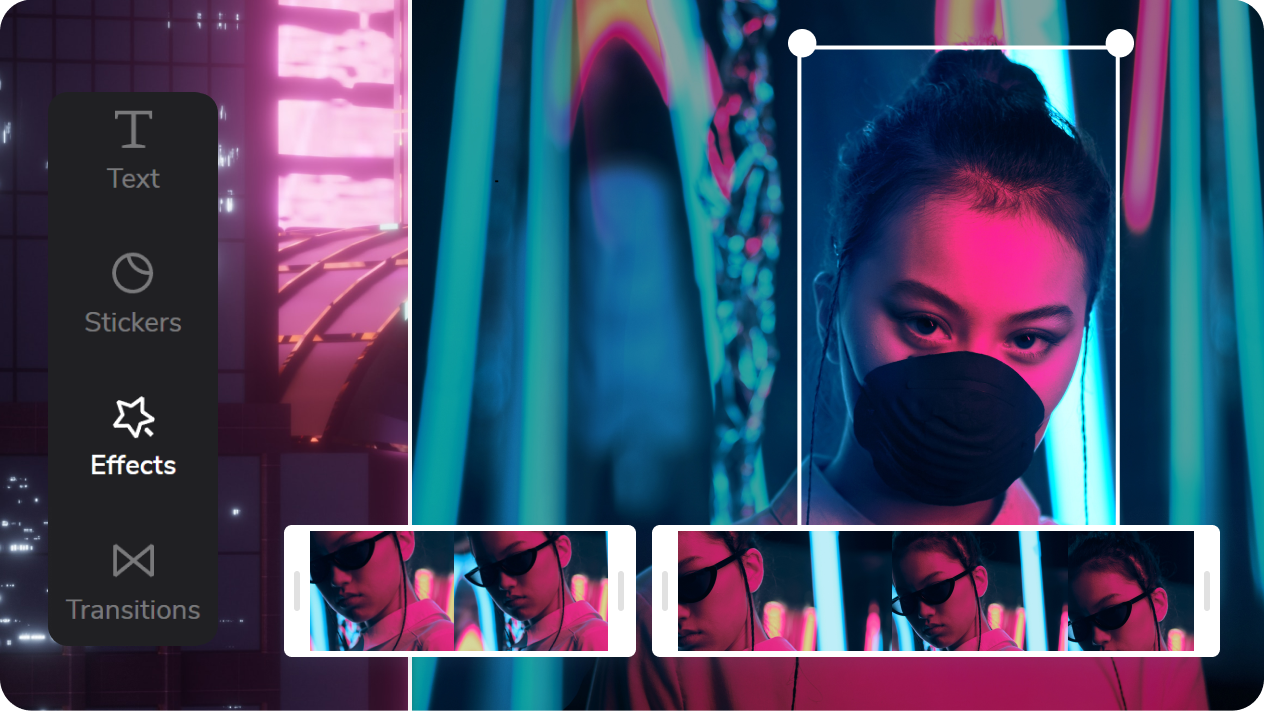 Upload videos to your wanted social media platforms directly
With CapCut's direct upload feature, social media video creator is a breeze. Quickly and easily upload videos to social media platforms like Facebook, TikTok, and YouTube without leaving the app, saving the time and hassle of manually downloading and uploading videos to different platforms. This feature also streamlines the content creation process and makes it easy for users to share their videos with their followers.