Create product presentations
With CapCut's user-friendly platform, crafting captivating product presentations becomes effortless. Utilize CapCut's pre-designed templates to showcase your products professionally and attractively. Customize slides with product images, key features, and persuasive descriptions. Add charts, infographics, and multimedia elements to enhance the presentation's impact. CapCut's drag-and-drop interface makes arranging and editing seamless. Engage your audience with visually appealing slides, reinforcing your product's value proposition. Save time and effort by creating stunning product presentations in CapCut, leaving a lasting impression on potential customers.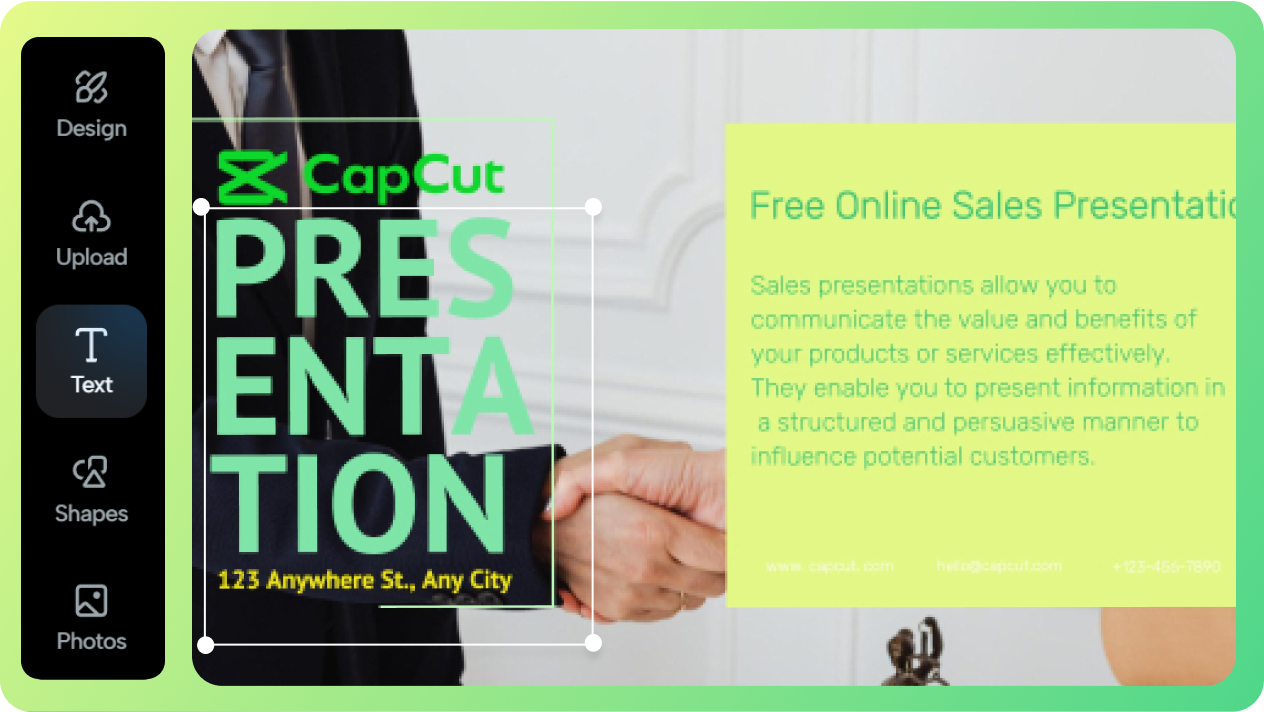 Create service presentations
Elevate your service presentations using CapCut's versatile features. With CapCut's pre-designed templates, you can craft professional service presentations effortlessly. Customize slides with captivating visuals, informative content, and compelling calls-to-action. Incorporate icons, charts, and graphs to showcase your services' benefits and statistics. CapCut's user-friendly interface allows you to edit and personalize your presentation with ease. Engage your audience and win clients with visually appealing and impactful service presentations designed on CapCut. Stand out from the competition and leave a lasting impression on potential customers.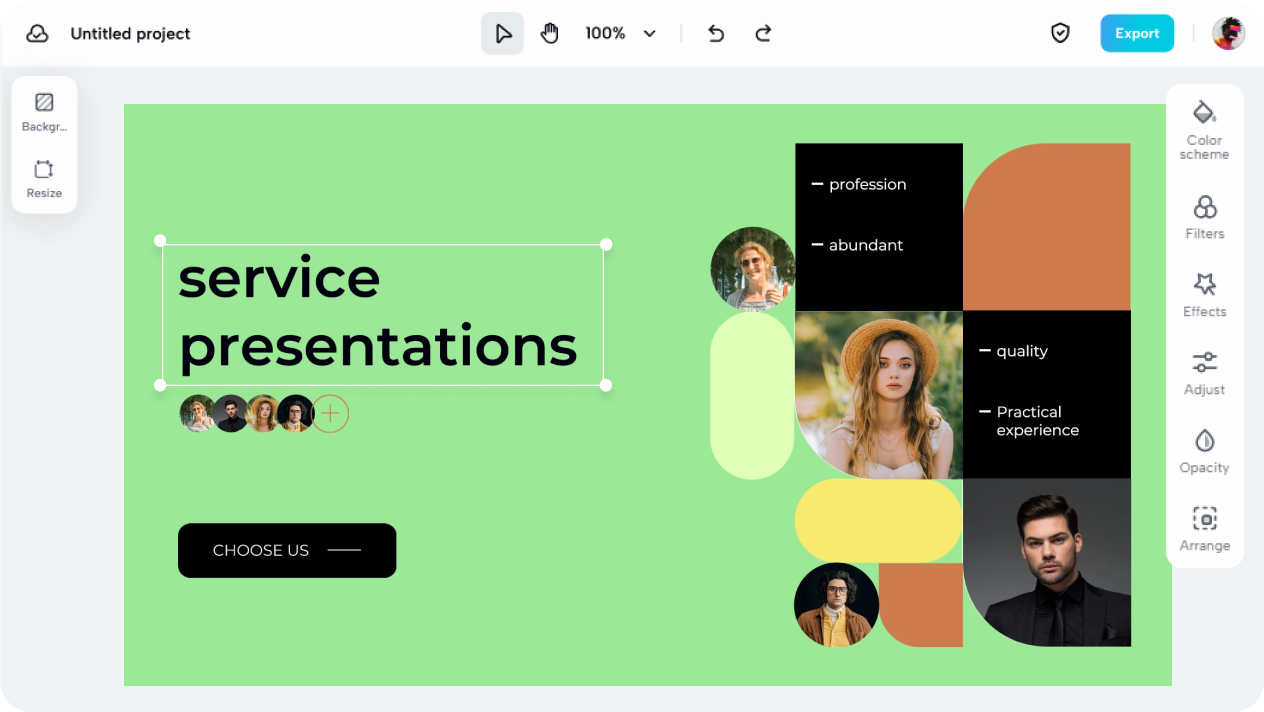 Create solution presentations
Unleash your creativity in crafting solution presentations with CapCut's dynamic toolkit. Utilize CapCut's pre-designed templates to structure your solutions effectively. Customize slides with clear explanations, visuals, and compelling graphics to showcase your comprehensive offerings. Add interactive elements like clickable links and buttons for seamless navigation. CapCut's intuitive platform lets you collaborate with your team to create powerful solution presentations that address your clients' needs. Present your ideas professionally and impressively, all made possible with CapCut's user-friendly features.