Design enticing à la carte menus effortlessly using CapCut's dynamic platform. Explore a variety of customizable templates that capture your restaurant's culinary essence. Modify layouts, fonts, and colors to reflect your brand identity. Showcase individual dishes with elegant descriptions and pricing, ensuring clarity for your patrons. With CapCut's user-friendly interface, crafting à la carte menus becomes a seamless process, enabling you to present your offerings with sophistication and style.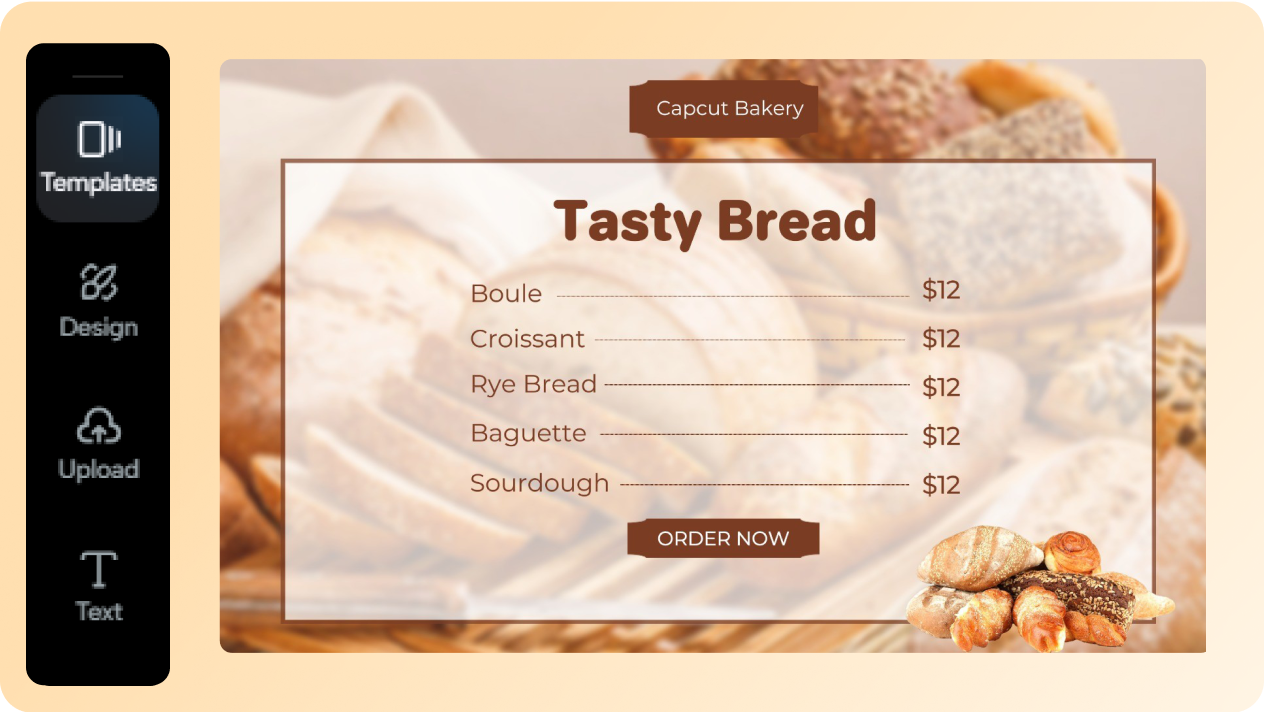 Craft exquisite table d'hôte menus with CapCut's creative toolkit. Discover a range of templates that elegantly display your fixed-price offerings. Customize fonts, colors, and design elements to match your restaurant's ambiance. Showcase each course with enticing descriptions and set prices, creating a refined dining experience. CapCut's intuitive interface empowers you to design table d'hôte menus that encapsulate the essence of your culinary journey, ensuring an unforgettable dining occasion for your patrons.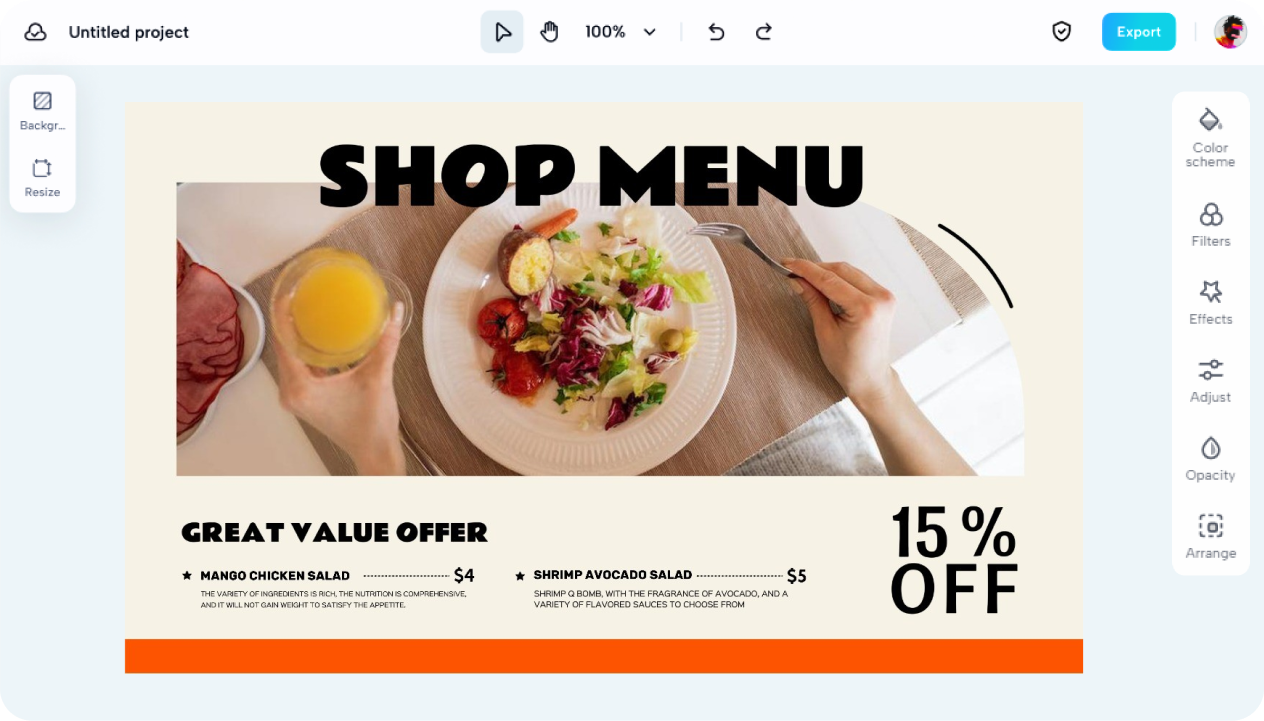 Create cuisine-specific menu
Capture the essence of a specific cuisine using CapCut's versatile design features. Explore tailored templates that resonate with the flavors and culture of your chosen culinary theme. Customize fonts, colors, and layout elements to evoke the spirit of that cuisine. Display dishes, ingredients, and flavors in an authentic and engaging way. CapCut's user-friendly platform allows you to create cuisine-specific menus that transport your customers to a culinary journey like no other.