CapCut empowers you to convert a video into 720p, 1080p, and 4k
CapCut, the pitch video maker for free, offers support for different resolutions, including 720p, 1080p, and 4k, providing users with flexibility in creating high-quality videos. CapCut's compatibility with multiple resolutions allows for crisp visuals, detailed images, and immersive viewing experiences, whether for social media content, vlogs, or professional projects. With its user-friendly interface and resolution options, CapCut empowers video creators to bring their vision to life with stunning clarity and precision.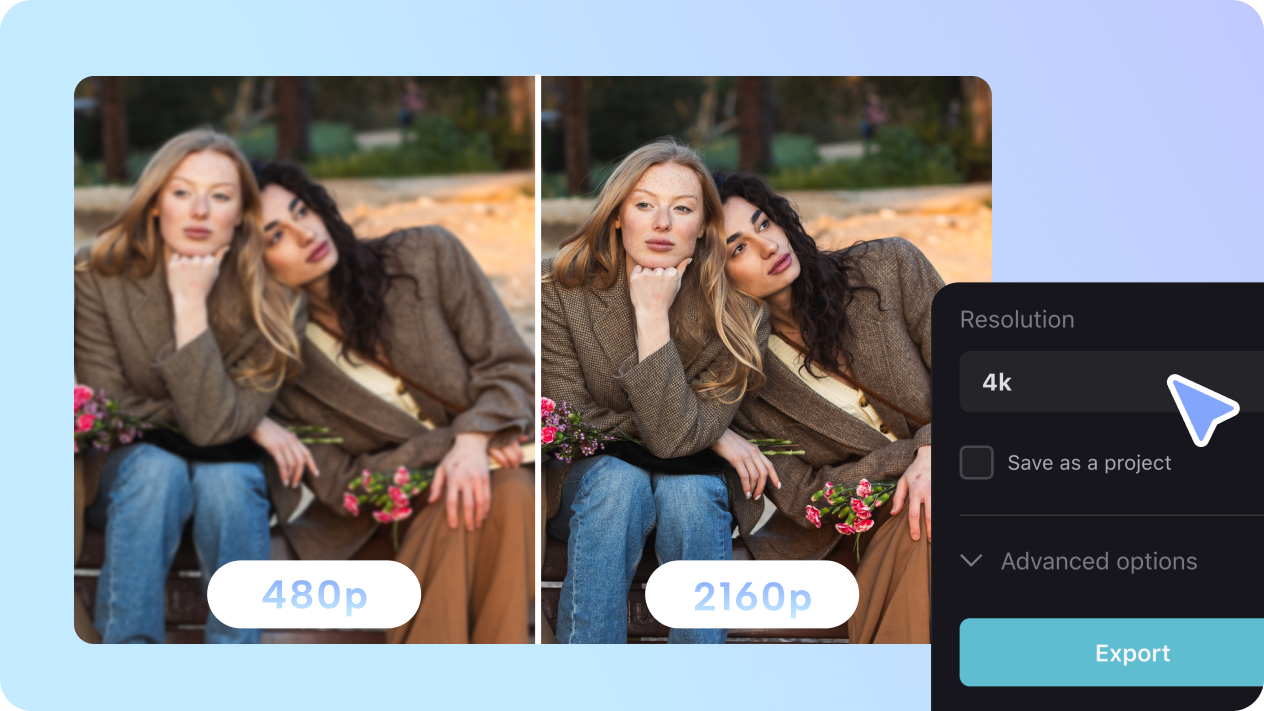 Use the auto-caption and auto-subtitle feature to add text to a video
CapCut, the pitch video creator, enables animated text generation, adding dynamic and eye-catching text effects to videos. Users can choose from various fonts, styles, colors, and animations to create captivating titles, subtitles, and captions that enhance their video content. CapCut's intuitive user interface makes it easy to customize the text animation, allowing users to add a professional touch to their videos and make them stand out on social media or other platforms. To be advanced, you can try keyword shadows and text intro templates.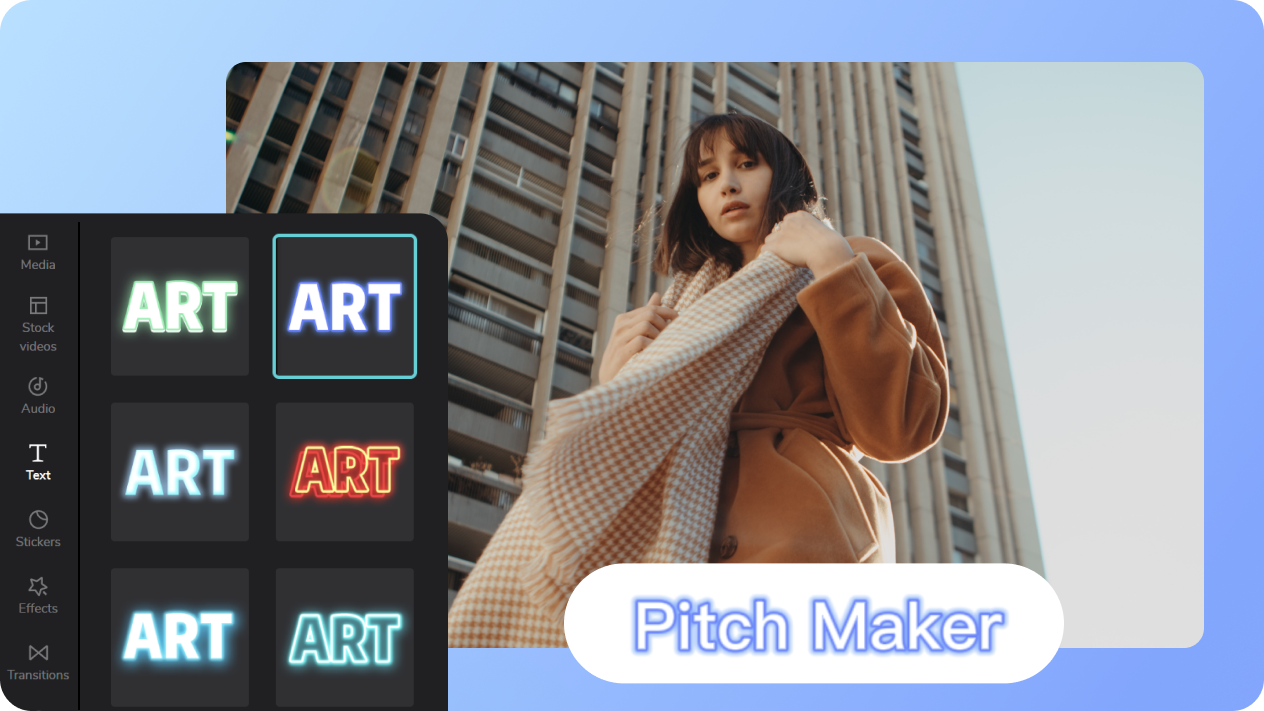 Pick up a music from the online free music stock with easiness
CapCut allows users to add music to their videos for free, enhancing the audiovisual experience and making it the best online pitch video maker. With CapCut's extensive music library, users can choose from various genres, beats, and sound effects to perfectly complement their videos. Also, trim, adjust volume, and apply crossfades to blend the music with the footage seamlessly. CapCut's easy-to-use interface and free music options make it convenient and accessible for video creators to add a professional soundtrack to their videos without incurring additional costs.