Look no further than CapCut when it comes to making a video with photo. All you need to do is upload photos to the timeline, adjust the length to define each photo shown on the screen. Overlay filters and transitions. Lastly, customize the project further by including music, sound effects, and text from the asset library in the left-side bar. No matter the occasion—whether it's your nephew's graduation, a wedding, or a funeral—you'll find the appropriate assets.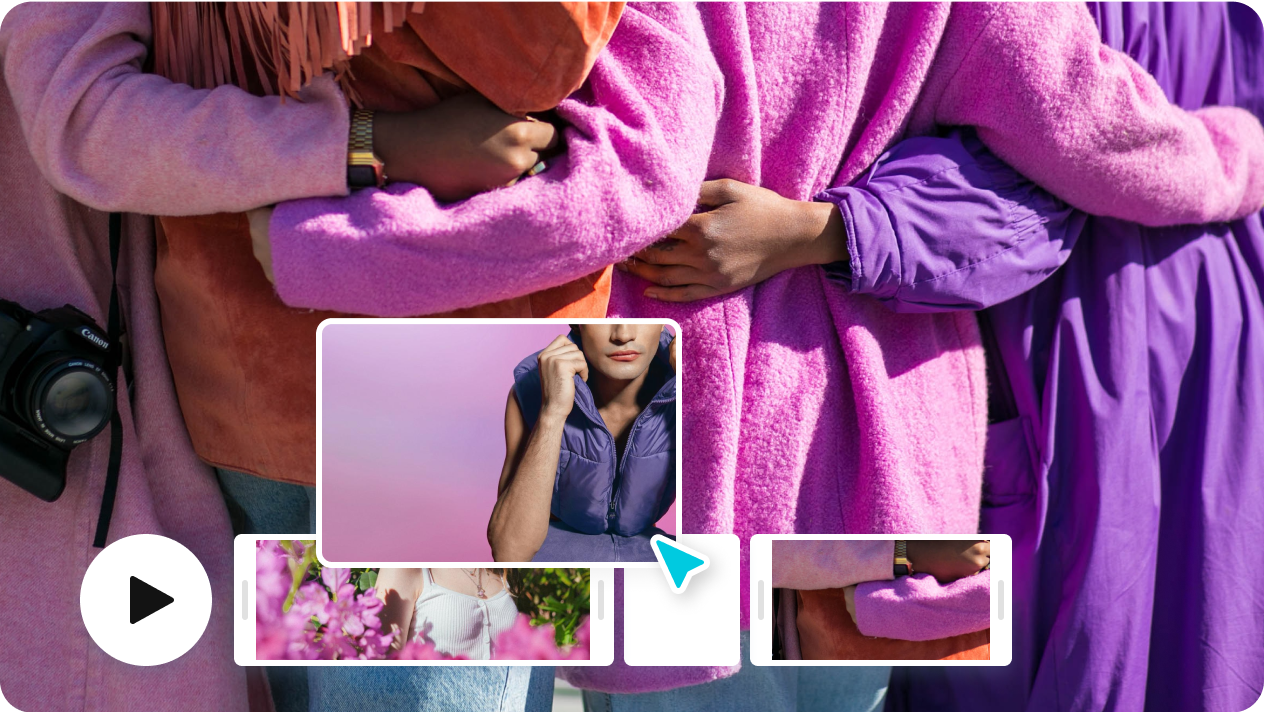 Using CapCut's photo video creator requires no instruction manual. All the tools are intuitive. With a click-and-drag canvas, you can create a video from photos within minutes. When you find a sticker or an emoji you like, drag it into the timeline. On the user interface, music and SFX also can be added in the same fashion. To be detailed, select a song and put it into the timeline. Syncing your photos to the beat of the music will surely dazzle your viewers.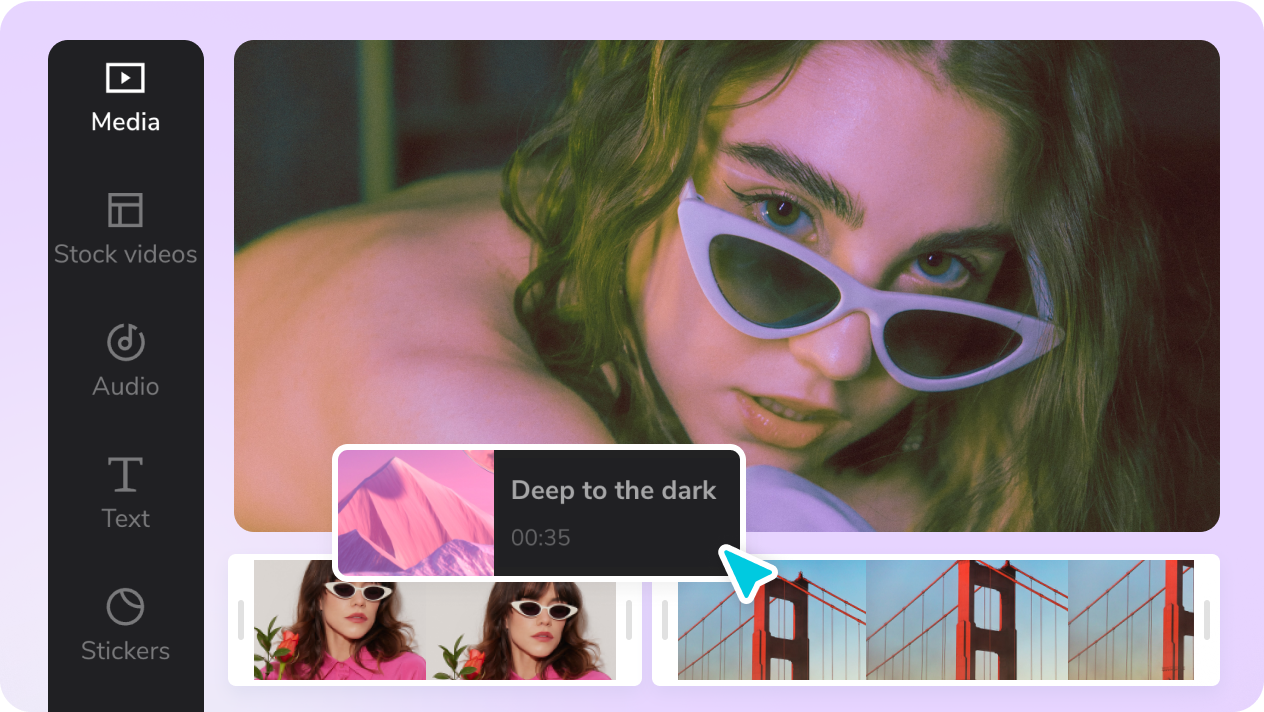 Sharable & synchronizable
Sharing is straightforward. Linking your account with social platforms enables you to share with Fb, Ins, or TikTok. Cloud Drive is a pragmatic tool to share videos privately with friends. Or, if your picture video is a collaborative project, Cloud Drive helps you and your family to edit the video together in real-time. Whether you're all in town for the holidays or editing each other's vacation images while you're abroad, Cloud Drive makes it simple.